Anna Kendrick Really Doesn't Want 'Hateful' Fashion Trend From the Early 2000s to Return
Anna Kendrick is a pint-sized star who began as a child actress, working in stage productions before making the move to Hollywood films. She has appeared in big-budget movies like the Pitch Perfect series, Into the Woods, Mike and Dave Need Wedding Dates, Up in the Air, and many more.
Blessed with a brilliant sense of comic timing, Kendrick is a pop-culture favorite and regularly makes appearances on late-night talk shows and comedy sketches. Recently, Kendrick opened up to Shape magazine about healthy habits, her career, and the one fashion trend that she absolutely can't stand. 
How did Anna Kendrick become famous?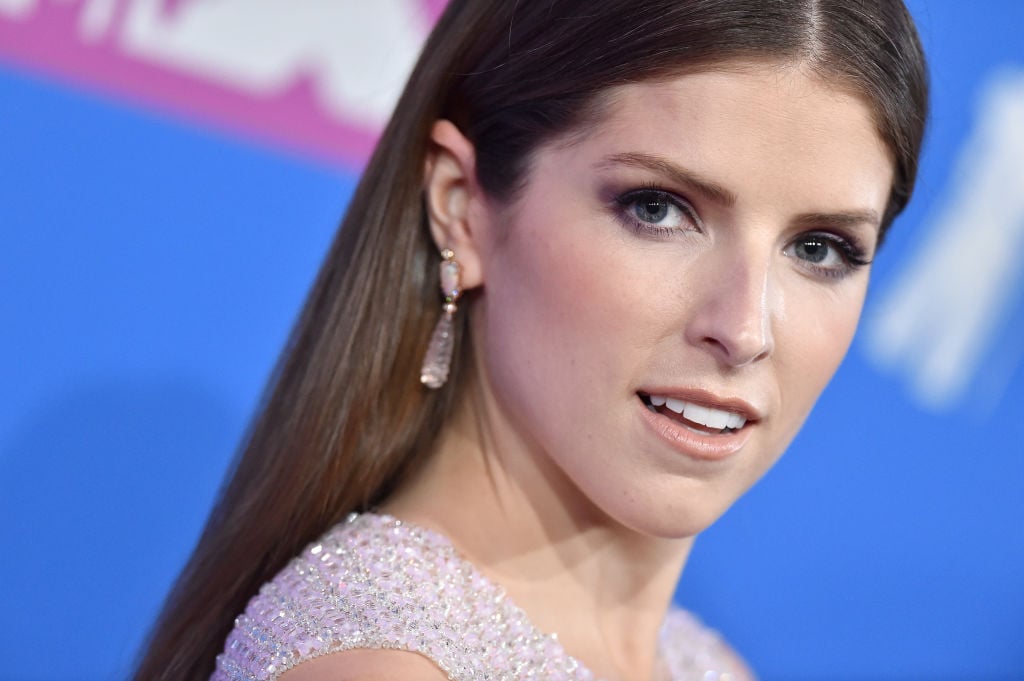 RELATED: What Is 'Noelle,' Starring Anna Kenrick About? Here's Our Look Into Disney Plus' Exclusive Holiday Movie
Kendrick was born in Maine in 1985. As a young child, Kendrick gained attention for her performances in a series of New York stage productions.
At the age of 12, Kendrick earned a Theater World Award for her work in the musical High Society. Over the next several years, Kendrick continued to hone her singing and acting skills on the stage, before transitioning to films in 2008. Her breakout role was in the film Twilight, and she went on to reprise her role as Jessica Stanley in the film's sequels.
In 2012, Kendrick appeared in the film Pitch Perfect. It became wildly popular with movie buffs and made Kendrick a box-office superstar. She has also appeared in the two sequels, Pitch Perfect 2 and Pitch Perfect 3. In addition to Kendrick's work in films and on stage, she has frequently made appearances on popular television programs, including Saturday Night Live, Lip Sync Battle, Fear Itself, and Love Life.
In 2016, Kendrick added the title of "author" to her resume, when she published a memoir called Scrappy Little Nobody. 
Anna Kendrick spoke out against low-rise jeans
Recently, Kendrick spoke to Shape magazine about the ways that she keeps herself grounded and healthy. Kendrick admitted that she isn't obsessed with any one particular workout, but instead, likes to try a lot of different ones, and will frequently get into phases where she sticks with one type of workout for a couple of weeks at a time before changing it up. She claims to love "carbs and dairy," including macaroni and cheese, and doesn't believe in depriving herself of anything.
When it comes to fashion, Kendrick prefers to keep it casual. She loves wearing leggings and athletic wear and says: "I can go into the world in a stretch top and sweatpants, and it's fashion."
Still, there's one particular trend that Kendrick isn't on board with: "I want to tell this generation: Never look back. Please don't return to the dark age of low-rise jeans. That was a hateful time, and we don't need to go there again."
Low-rise jeans are making a comeback
Kendrick isn't the only one who despises low-rise jeans. The style craze originally swept the nation in the early 2000s, after being spotted on "it girls" like Paris Hilton and Britney Spears.
Low-rise jeans often featured details like bedazzled zippers or tie-fronts and were frequently paired with crop tops or tiny tanks. Although low-rise pants fizzled out a number of years ago, it looks as though the trend is making a strong comeback.
Low-rise pants have been spotted on the runways for this fashion season, and even celebrities like Bella Hadid have been spotted out and about wearing the style. While low-rise pants might not be for everyone, and they likely won't gain the traction that they originally had, it certainly seems as though the style will never fully die out.
Fans shouldn't look for Kendrick to be sporting them anytime soon, however.