Anna Marie Tendler Revealed What Surprised Her About Her Art: 'We Probably Aren't Alone as We Think We Are'
Versatile artist Anna Marie Tendler seems to know she isn't the only person who went through something in 2021. In a November interview, she explained how isolating and creating her photo series "Rooms in the First House" connected her to others.
Without giving any details on her ongoing divorce from comedian John Mulaney, she talked about making art. What else did Tendler have to say about loss, isolation, and how the female identity inspires her?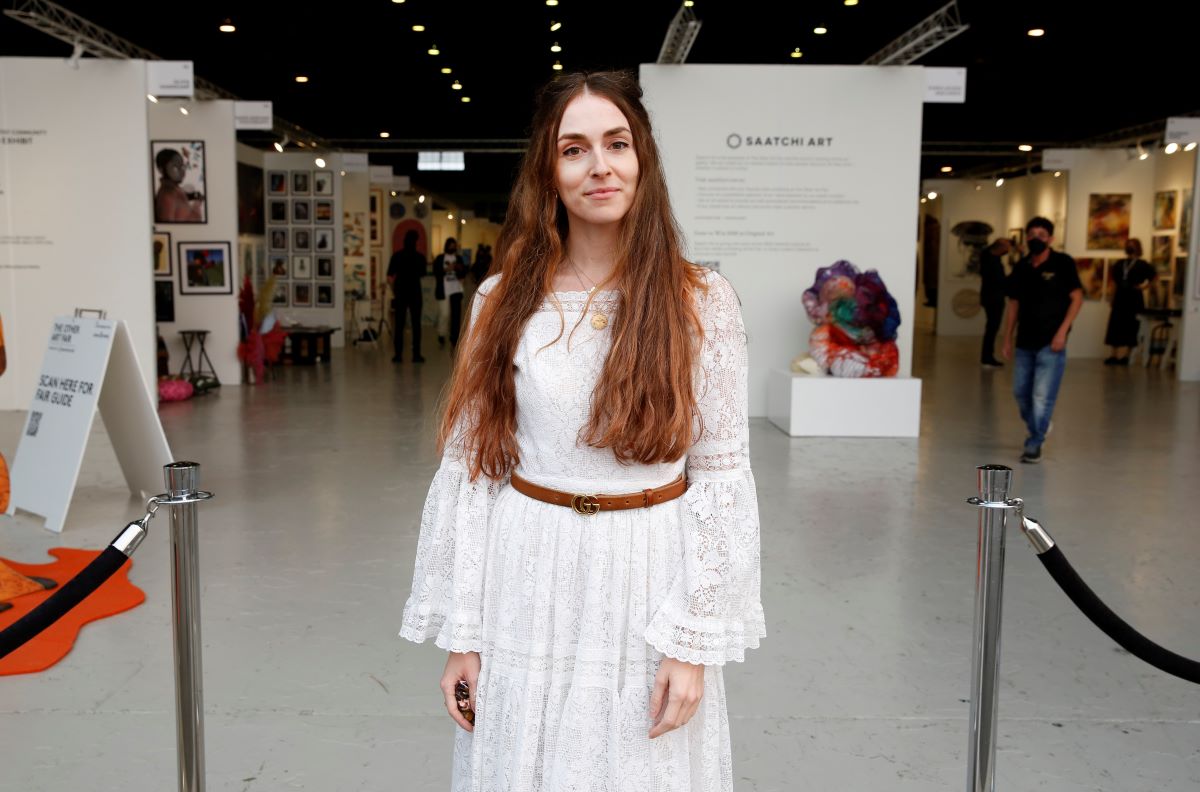 'Rooms in the First House' and female identity
In an interview with the Observer, Tendler disclosed she began planning her "Rooms in the First House" series in January of 2021. She started sharing photos on Instagram a few months later.
In May of 2021, reports of her divorce went public and she released a short but bittersweet statement. To summarize, she wished Mulaney well despite her own heartbreak. But some of the images from her series left fans guessing she was also sharing messages through her art.
Tendler said she was expressing different parts of her identity as a female, even if she wasn't dropping easter eggs. She explained, "A lot of [the series] just has to do with female identity in particular. There's so much that lives inside of us, and we sort of have so many different characters that either we play or that society forces us to play."
She added she was "kind of experimenting with all of the selves that live inside of us" in the series.
Anna Marie Tendler turned her house into a character for her art
Spectators on Tendler's Instagram might notice she has a keen eye for strong visuals. According to her, the design project that is her home took on life of its own. That became apparent in her pictures.  
"The house that I live in, where I take these photos, was sort of a realization of my personal aesthetic when I designed it," Tendler said. She added, "When I was doing that, I didn't quite realize that it was also going to become a character in my artwork."
Tendler's photographic series is called "Rooms in the First House" as a reference to her astrological house. She said she is in her first house in 2021, which is known as the house of self.
She also shared, "It sort of became my ritual to set up and do a photograph that was kind of like me writing down my intention, or you know, letting go of something or manifesting something" during astrological happenings.
Anna Marie Tendler was surprised by 'how universal' her art felt
Tendler did not make 2021's public events in her personal life a centerpiece for the Observer interview. Instead, she tapped into a collective sense of bereavement that follows life-changing events like a pandemic.  
"We've all lost things in the past year and a half. I think that a lot of people have experienced feeling isolated and feeling powerless against what's going on in the world. It feels like just a very heavy time for humanity," Tendler said.
But she didn't necessarily anticipate all the effects of revealing her pictures. She shared, "I was sort of surprised, once I started sharing the work, how universal it felt." 
"When we're dealing with grief or when we're dealing with loss, we often think that we're the only people that are having those experiences," she said and added, "we probably aren't as alone as we think we are."  
And with a massive following on social media, Tendler now has hundreds of thousands of people to connect with anytime.