Anne Burrell's 3 Top-Rated Food Network Recipes Are Classic Dishes Every Home Cook Should Master
Chef Anne Burrell has become one of Food Network's most popular chefs. Thanks to her passionate and no-nonsense approach to food, the Worst Cooks in America host has endeared herself to fans, and her three top-rated recipes on the culinary channel's site are no surprise. They're absolute classics every home cook should know how to make.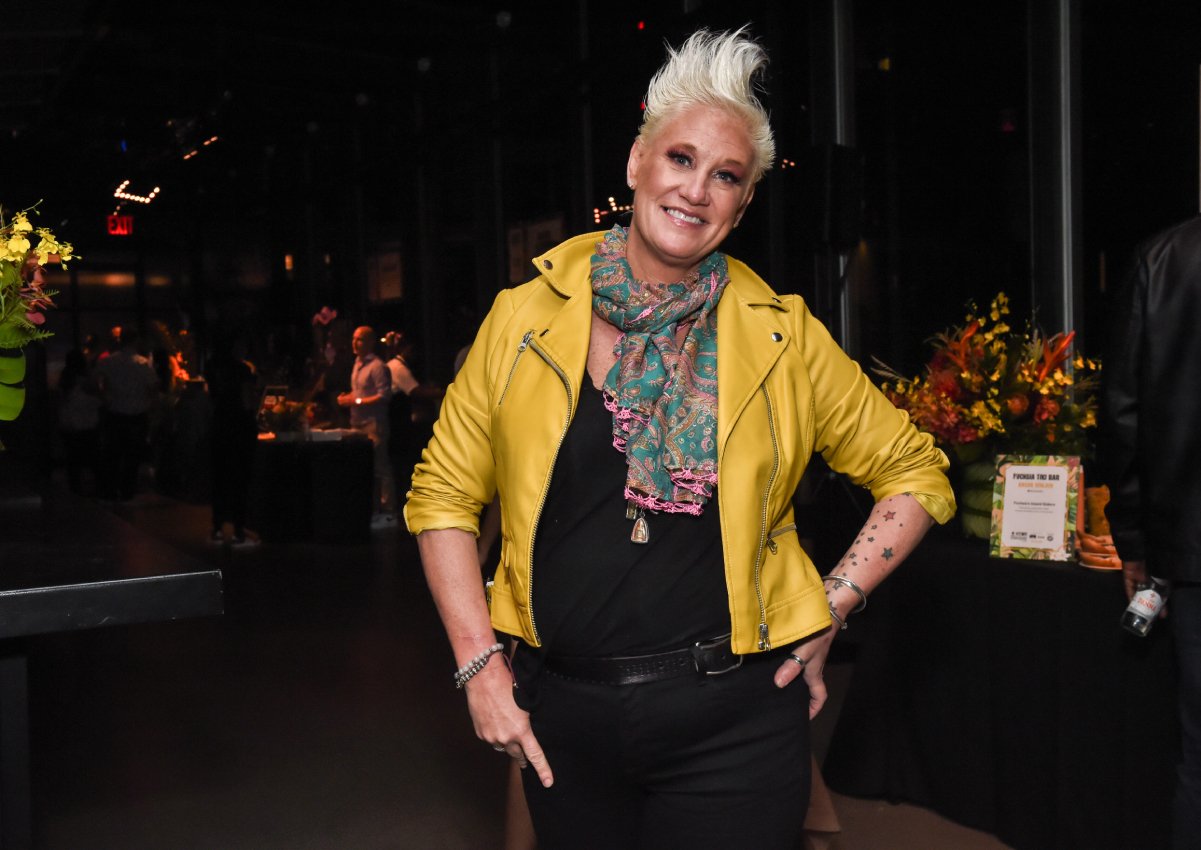 Anne Burrell's Pasta Bolognese requires a generous amount of 'hearty' red wine and patience
Featuring three pounds of ground chuck or brisket and a good red wine, Burrell's pasta bolognese is that dish every home cook should have up their sleeve. It's a classic Italian meal that simmers for hour upon aromatic hour to create a rich, satisfying meat sauce.
Burrell appears to have written the sauce recipe on Food Network's site, adding an important tip about pasta water: "Pasta water should ALWAYS be well salted. Salty as the ocean! TASTE IT! If your pasta water is underseasoned, it doesn't matter how good your sauce is, your complete dish will always taste underseasoned."
With almost 800 high-starred reviews on the site, Burrell's dish is worth the work, as one home cook noted: "Yes, be patient. It's worth it. I think the time taken is what makes this recipe a winner. … I will be making again in bulk and for gatherings. Finally, I have a sauce worthy to rival a good Italian restaurant."
Get this recipe, video, and reviews on Food Network's site.
Burrell's Braised Short Ribs recipe is comfort food on a plate
Also requiring a few hours of cooking time, the end result of the chef's Braised Short Ribs is a succulent, intensely flavored dish.
Pureed carrots, garlic, celery, and onion add to the dish's aromatic quality, as long as home cooks prepare them exactly as Burrell indicates in the Food Network recipe.
Once the ribs have been browned in a pan on all sides, they're removed and the vegetables are added: "Coat the bottom of same pan with fresh oil and add the pureed vegetables. Season the vegetables generously with salt and brown until they are very dark and a crud has formed on the bottom of the pan, approximately 5 to 7 minutes. Scrape the crud and let it reform. Scrape the crud again and add the tomato paste."
Wine is stirred in and after the mixture has cooked down, what emerges is a deeply flavored base sauce for the meat. And over 600 reviewers ate it up.
"I've made this several times and each time phenomenal! I'd give it 10 stars if I could!!," said one reviewer.
Another home cook added, "I have made this many, many times and it is the best recipe in my repertoire. Forming the crud and browning the tomato paste can take upwards of 20 minutes on my oven but the results are well worth it."
Find the full recipe, video, and reviews on Food Network's site.
Burrell's Excellent Meatballs live up to their name
With ground beef, veal, and pork, grated Parmigiano cheese, and diced pancetta, Burrell's Excellent Meatballs are a rich, delicious main dish that can be served with pasta, rice, or eaten just on their own.
One of the most important steps according to Burrell? "Season in baby steps and taste every step of the way," the chef writes in the Food Network recipe.
Over 500 home cooks heaped five-star reviews on the chef's classic dish.
"This is my go-to recipe for the most amazing meatballs!! The red pepper flakes give the meatballs a little heat and the onions keep them moist," wrote one reviewer.
Another home cook said, "These meatballs are incredible!!! I️ couldn't find plain ground pork so I️ used ground Italian Hot sausage. Man oh man! So good."
Get the full recipe, video, and reviews on Food Network's site.