Anne Hathaway Does the 10-Year Challenge in the Most Perfect Way
Anne Hathaway does the 10-Year challenge in her own way, and fans love it.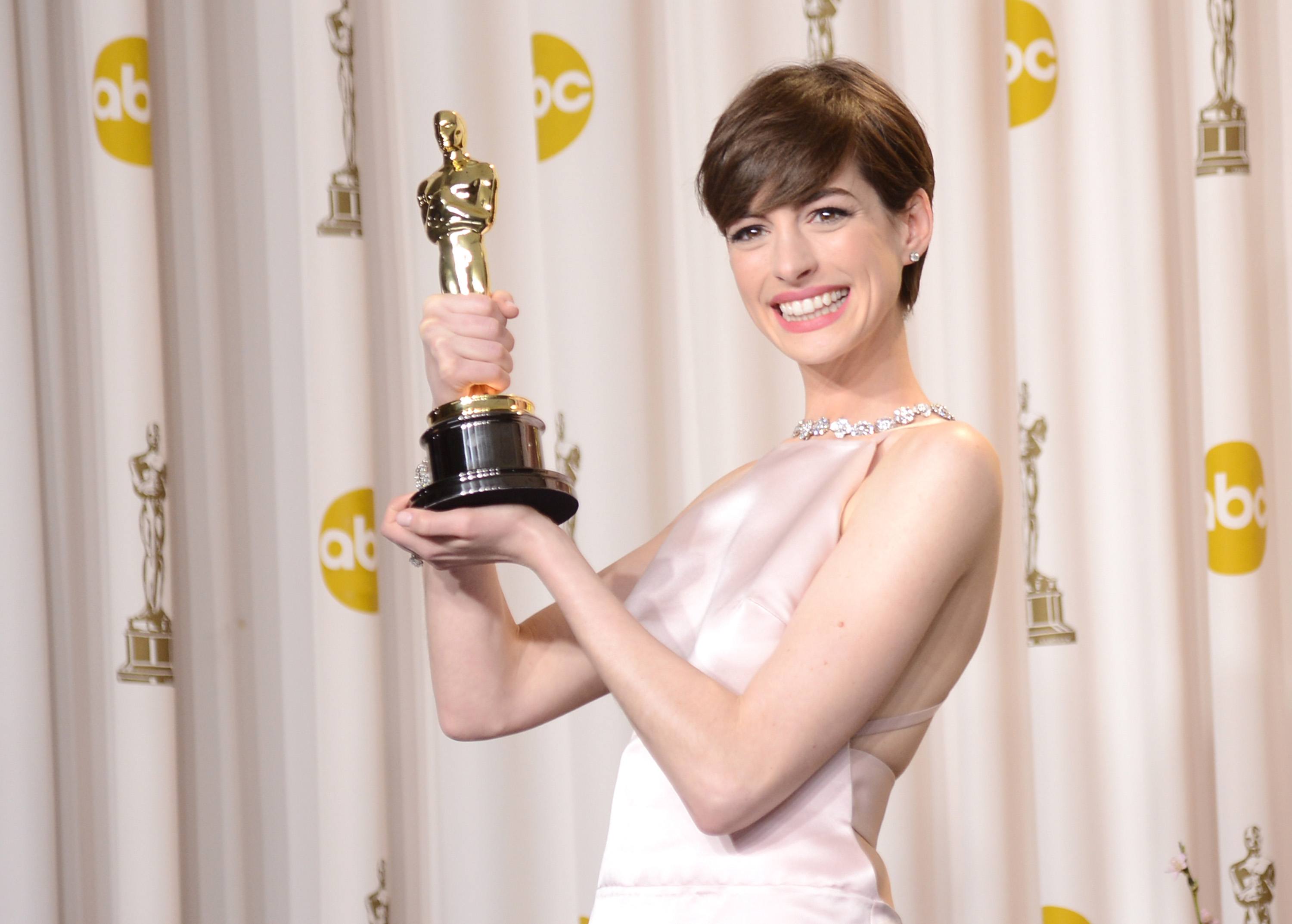 Have you joined the millions of people around the globe taking the 10-Year Challenge? If not, it might be time to join celebrities and non-celebrities alike in showing how you've changed in the last 10 years! Anne Hathaway proves there is more than one way to complete the 10-year challenge.
What is the 10-year challenge?
The challenge is a somewhat controversial look back at how we've aged. Originally called the "How Hard Did Aging Hit You Challenge", it is sweeping across social media sites like Facebook, Instagram, and Twitter. Many stars across the globe have taken part, with Reese Witherspoon among the first to share.  
Some participants choose to share photos that 'prove' how much they haven't aged, some like to include their kids in the challenge, others add a bit of hilarity, and still others use it to show off their sense of style.  
Anne Hathaway proves that some challenges don't show on the outside
The gorgeous Anne Hathaway has completed the 10-Year Challenge in her own utterly perfect way. How, you may ask? She talked about that with People magazine's Jess Cagle when she was chosen for the cover of the latest issue. The activist actress explained that she has come into herself in the last decade. She described herself as "insecure and anxious" before but now feels like a completely new person. 
Hathaway accepts the challenge 
Photos of the actress at the 2009 and 2019 Golden Globe awards show how much she hasn't changed physically in the last decade. However, she has experienced major changes on the inside during that time. As she explains in her Instagram caption, she was very insecure and lacked confidence in 2009. Contrast that with the confident, glowing 2019 version of the actress this year.
Difficult times in the past
Things haven't always been positive for Hathaway. In fact, she even made #11 on our "The Most Hated Actresses of All Time" list.
After losing 25 pounds for her role of Fantine in Les Miserables, Hathaway was left both physically and mentally drained. The already slender actress practically starved herself in order to play the emaciated, frail, and destitute prostitute who is being consumed by tuberculosis.
It may have been a painful process but her dedication did win the actress an Oscar for Best Supporting Actress. Unfortunately, it also left her feeling emotionally traumatized. Hathaway's successful career didn't alleviate her anxious feelings of inadequacy and insecurity.
How does Hathaway handle criticism now?
The newly confidant actress generally ignores what critics are saying about her now. Her advice to them? "Everybody's entitled to their opinion. What I appreciate is when the negativity has some intelligence behind it. What I don't like is lazy negativity. If you're going to take someone down, have a point of view! Be witty, maybe pun a little!" We couldn't agree more, Anne!
Hathaway's most well-known roles
Everyone knows her as Mia Thermopolis in 2001's The Princess Diaries, of course. Some of her other well-known movie roles include Ella in Ella Enchanted (2004), Andy in The Devil Wears Prada (2006), Fantine in Les Misérables (2012), and Selina in The Dark Knight Rises(also 2012). She was also the voice of Jewel the endangered female blue Spix Macaw in the animated hits Rio (2011) and Rio 2 (2014).
Her latest works
From 2017's Colossal to 2018's exciting Ocean's 8 to the just released thriller Serenity, Hathaway has been a shining star in her latest movies. She has two new movies getting ready for release as well as a starring role in the upcoming crime thriller The Lifeboat. Also, The Princess Diaries fans will be excited to know that a third installment is being discussed!
Check out The Cheat Sheet on Facebook!