Anne Hathaway Framed the 'Size 6' Butt Pad She Wore While Filming 'The Devil Wears Prada' and Keeps It in Her Office For Display
Anne Hathaway's breakout role in The Devil Wears Prada marked a turning point in her career. The 2006 film was one of her first in an adult role and helped establish Hathaway as one of Hollywood's most bankable actors.
In the movie, Hathaway plays Andy, an ambitious, yet naive journalist who lands a job as an assistant for powerful fashion magazine editor Miranda Priestly, played by Meryl Streep. When she begins her career at the fictional Runway magazine, Andy is constantly heckled about her weight and lack of style, with Stanley Tucci's character frequently referring to her "size six ass." However, by the end of the film, Andy goes through a complete makeover, wears a size four, and dons designer ensembles that impress even her biggest haters. 
In an interview conducted shortly after The Devil Wear's Prada's release, Hathaway revealed that she was required to wear a butt pad during her earlier scenes in the film, and kept it after filming wrapped. In fact, she keeps the butt pad framed in her office to commemorate the once-in-a-lifetime experience. 
Anne Hathaway had to wear a butt pad while filming earlier scenes in 'The Devil Wears Prada'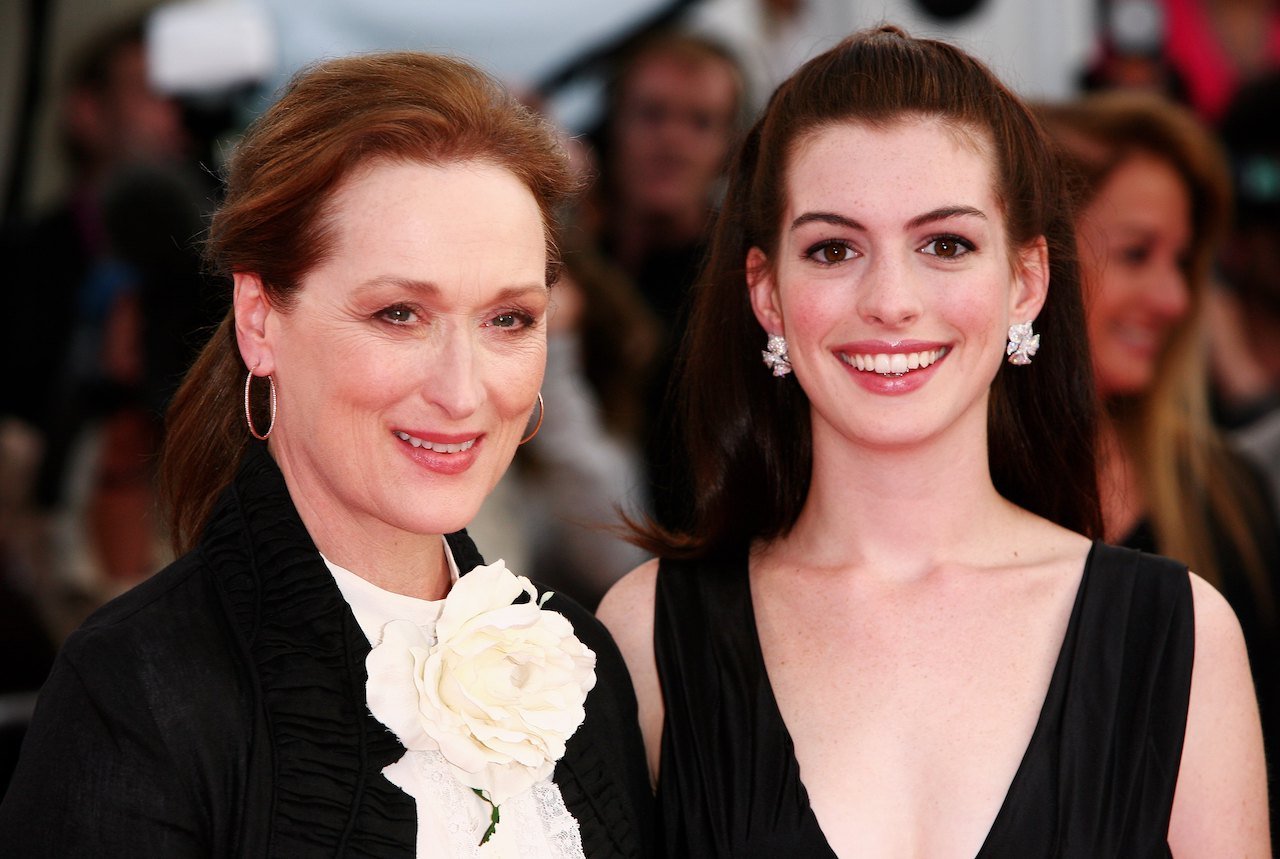 RELATED: 'The Devil Wears Prada': Adrian Grenier Admits That Nate Was an Immature Boyfriend — 'Andy Needed More Out of Life'
Hathaway revealed she had to wear a butt pad during a resurfaced 2006 interview with Access.
"I lost quite a bit of weight for the film, just for the character, but we still had to pad me up for the 'size six' part," Hathaway said.
She framed the butt pad and hung it in her office for display
Working on The Devil Wears Prada was an amazing experience for Hathaway, and after filming was done she found a creative way to commemorate her time on set. 
"So I had a butt pad, and I took it at the end of the film and I've had it framed with a little plaque underneath that says, 'Andy's Ass.'"
Anne Hathaway fought hard to land her role in 'The Devil Wears Prada'
Even though Hathaway delivered one of her most memorable performances in The Devil Wears Prada, the role didn't come easy. In a separate interview with Entertainment Weekly in 2021, former Fox 2000 President Elizabeth Gabler revealed how hard Hathaway fought to land the role.
"I remember her sitting on my sofa in my office and explaining why she wanted to do this, why she had to play this role, and giving script notes about the third act. When I look back on it, it wasn't exactly what we ended up doing, but her sensibilities were completely aligned with what we ended up doing…. Annie never gave up. She never stopped campaigning, calling, she came into [Fox executive] Carla Hacken's office and wrote in her zen garden, "Hire me."
Even though Hathaway was a strong candidate for the role, the studio had a high-profile actor, Rachel McAdams, in mind instead. However, McAdams was adamant about not doing the film, so Hathaway's wish was granted.
The cast and crew of The Devil Wears Prada celebrated the 15th anniversary of the movie's release on June 30.