Anne Hathaway Reveals the Life-Changing Advice She Got From 'Princess Diaries' Director Garry Marshall
Anne Hathaway walked away from The Princess Diaries not only with a career on the rise but some wise words about the movie industry. Garry Marshall, the director of the 2001 movie, offered the actor some life-changing advice.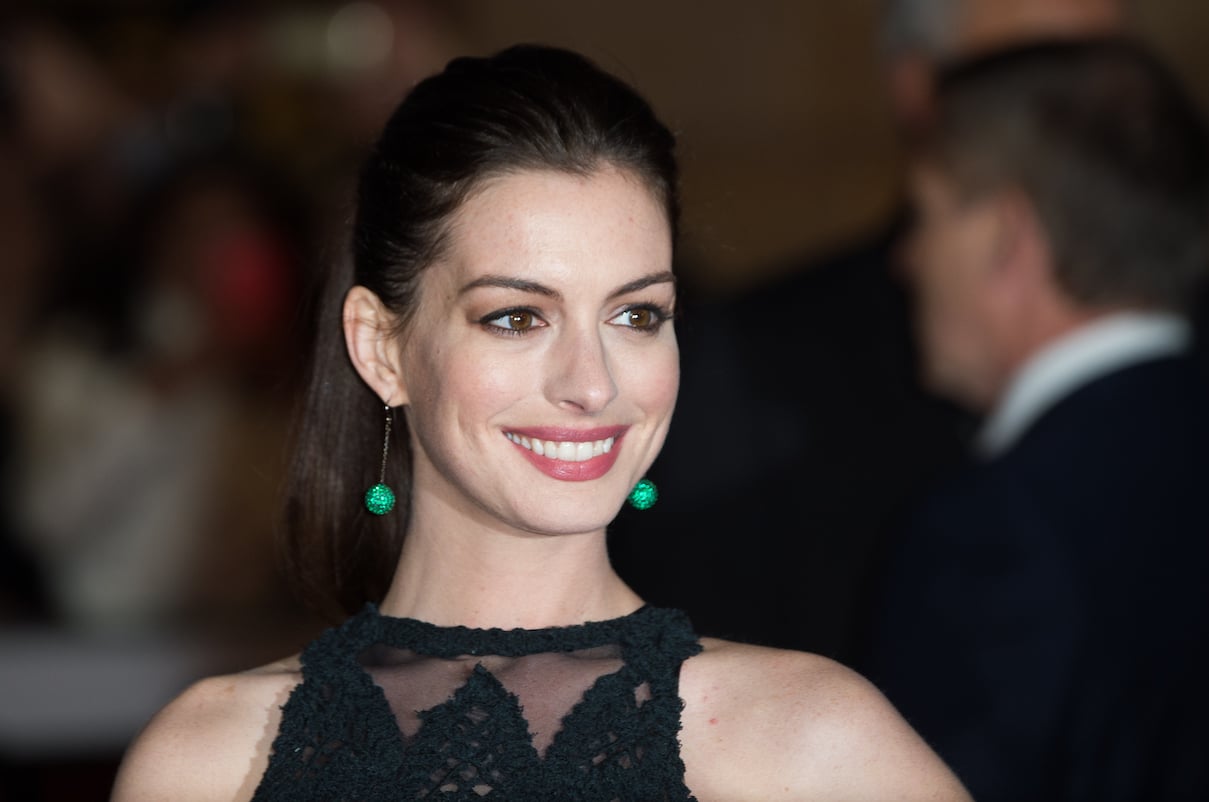 'The Princess Diaries' marked Anne Hathaway's first-ever feature film
Hathaway made her feature film debut in The Princess Diaries. Now 37 years old, she's an Oscar and Golden Globe winner. Back in 2001 when The Princess Diaries hit theaters she was just starting out in the film industry. 
Hathaway's only credited acting role before landing the lead in The Princess Diaries was on the TV show Get Real, according to IMDb. She played Meghan Green, a straight-A student with a secret life. The series was short-lived. It ran for one season from 1999-2000.
When The Princess Diaries hit theaters, audiences loved Hathaway's performance as Mia Thermopolis, an awkward teen who discovers she's royalty. She starred in the movie alongside Julie Andrews as her grandmother, Queen Clarisse Renaldi.
Garry Marshall told her to 'make good memories'
Hathaway paid tribute to Marshall, the first movie director she ever worked with, upon his death in 2016.
"Garry was goodness itself," she wrote on Facebook. "He was thoughtful and sweet and so funny you would pee yourself a little."
She then shared the advice he gave her ahead of The Princess Diaries that made a bigger impact on her life than the movie. 
"Before we made the Princess Diaries, he told me 'You never know if a movie is going to be a hit or not. The only thing you can control is the memories you make when shooting it. So, let's make some good memories.' That advice changed my life even more than the film did," she wrote.
"I wish I could say I practice that perfectly, but I can't," she added. 
Anne Hathaway starred in 2 other Gary Marshall movies
The Princess Diaries was just the beginning of Marshall and Hathaway working together. After the success of the first movie, the two reunited for a sequel.
Hathaway reprised her role as Mia Thermopolis in 2004's The Princess Diaries: Royal Engagement and was once again directed by Marshall. They worked together one more time when Hathaway joined the star-studded cast of 2010's Valentine's Day. 
They remained close over the years. The last time they saw each other, as Hathaway recalled, was when she'd been pregnant with her first child, Jonathan Rosebanks Shulman.
Anne Hathaway says 'The Princess Diaries 3' is in the works
In 2019, Hathaway revealed the existence of a Princess Diaries 3 script. 
"There is a script. I wanna do it, Julie [Andrews] wants to do it, Debra Martin Chase our producer wants to do it," Hathaway said during an interview on Watch What Happens Live With Andy Cohen. 
"We all really want it to happen, it's just we don't want to do it unless it's perfect because we love it just as much as you guys love it. It's important to us as it is to you, and we don't want to deliver anything unless it's ready. But we're working on it," she explained. 
More than a year later no new developments on the project have been announced. Until The Princess Diaries 3 happens, fans can watch the original and the sequel on Disney+.