Annie Murphy Chose 'Kevin Can F… Himself' Because Its the Anti-'Schitt's Creek'
Annie Murphy is an actor who first burst onto the pop culture scene in 2015, with her starring role in the hit comedy Schitt's Creek. While Murphy rose to fame relatively quickly after fans started enjoying her comedic chops in the show, she has been acting for many years — and now, with a starring role in a brand-new TV series, Murphy is eager to show fans the full extent of her capabilities. Murphy's new show, Kevin Can F**k Himself, is a dark comedy series that definitely pushes the boundaries, and according to the actor herself, offers viewers a chance to see her play a character that is worlds away from Alexis Rose. 
What role does Annie Murphy play in 'Kevin Can F**k Himself'?
Kevin Can F**k Himself debuted on AMC in mid-June. The dark comedy, created by Valerie Armstrong, follows Allison McRoberts, a sitcom wife who escapes her veritable prison of playing second fiddle and begins to live her own life — becoming the lead in her very own story. Featuring innovative camera works and clever writing, Kevin Can F**k Himself stars Murphy as Allison. 
Not only does Murphy portray Allison as being stuck under the thumb of her sitcom husband, Kevin, but she also brilliantly plays the character as she discovers her own independence. The show not only allows viewers to see the range of Murphy's comedic abilities, but it also exposes how much misogyny and sexism are often featured in seemingly benign sitcoms. 
Why did Annie Murphy choose to star in 'Kevin Can F**k Himself'?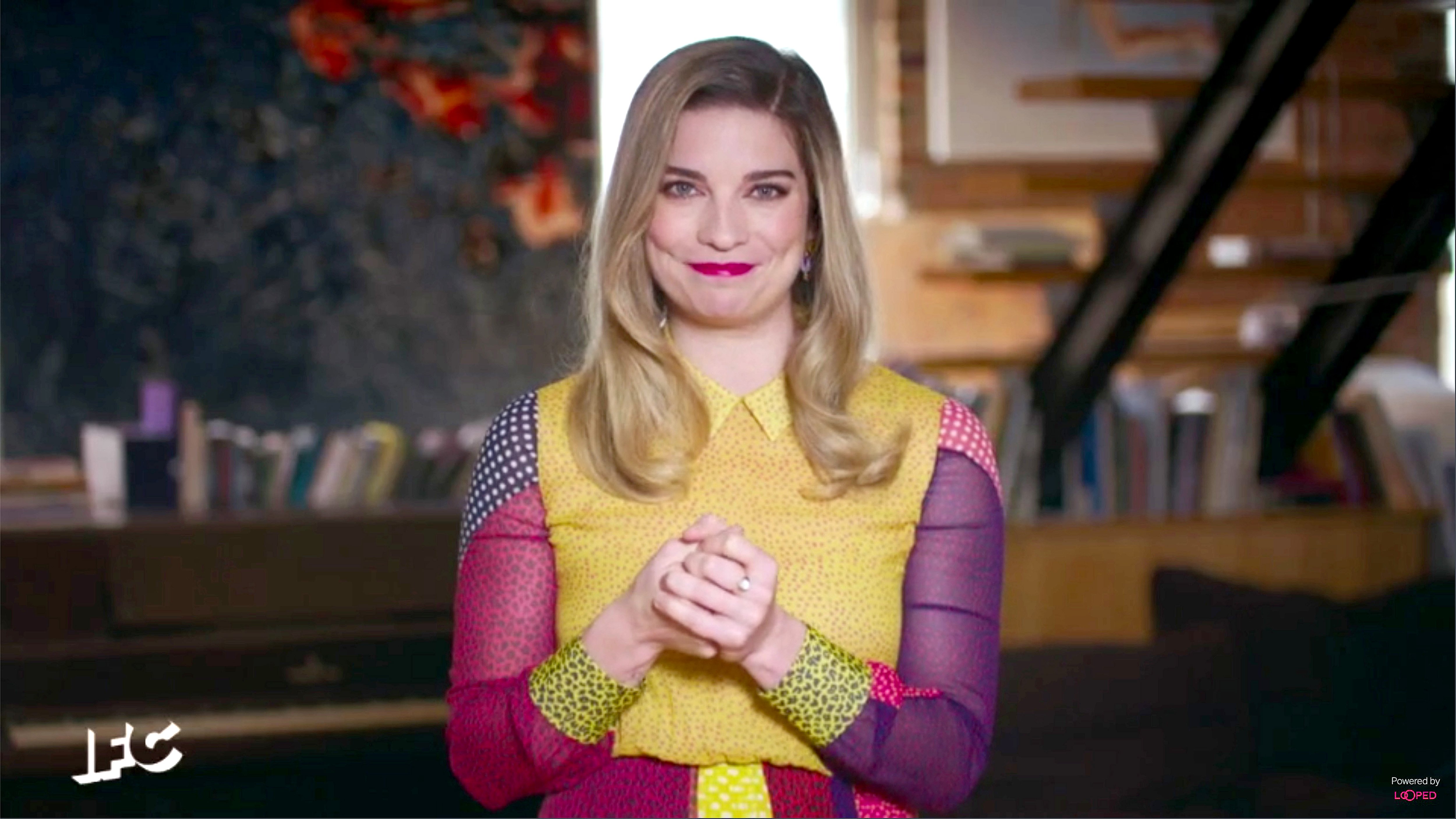 Murphy hasn't been holding back when it comes to her affection for her latest project — and in a recent sitdown with Interview Magazine, she revealed specifically why she chose the project.
"I was in L.A. last year, reading so many scripts and going out for so many auditions. I was like, "I don't want to do this, I don't want to do this." And then this script came along," Murphy stated. "It was so different and smart and such a massive departure from Alexis, who is a character that I loved playing so much, but from whom I wanted to get as far as possible for my next job….It feels fucking good. I went from playing a beautifully put-together, rich socialite to playing a lower-middle-class, angry woman with a Worcester accent. It was a really nice departure, and I'm stoked for people to watch."
Speaking to Entertainment Weekly in a separate interview, Murphy opened up further about why she wanted to create some distance between herself and the character of Alexis Rose. "It was really important to me that I find a character that's worlds away from Alexis," Murphy said. "As much as I love her, for my career, I needed to do that. So when this script fell into my lap, it was just like my heart leapt and my eyes shot (out) because this character is so far from Alexis."
Annie Murphy played the spoiled Alexis Rose in 'Schitt's Creek'
Not only is the premise of Kevin Can F**k Himself very different from Schitt's Creek, but the character of Alexis Rose is night and day from Allison. Upper-class Alexis is seemingly oblivious to awkward social situations and is incredibly self-centered—contrasted with Allison, who at the beginning of the series essentially waits on her husband, hand and foot.
For fans, this new show is a great way for fans to get a sense of Murphy's range — and possibly discover their new obsession at the same time. One commonality; however, is Murphy's ability to change her voice, tone and accent.