Annie Murphy Wanted to Get as Far Away From Alexis Rose as Possible
Though Annie Murphy has been pursuing acting for quite some time, her big break came when she booked the role of Alexis Rose on Schitt's Creek. The show transformed her from a struggling actor to an Emmy Award winner. And, thanks to her performance on the Canadian comedy, people are very invested in her new show, Kevin Can F**k Himself.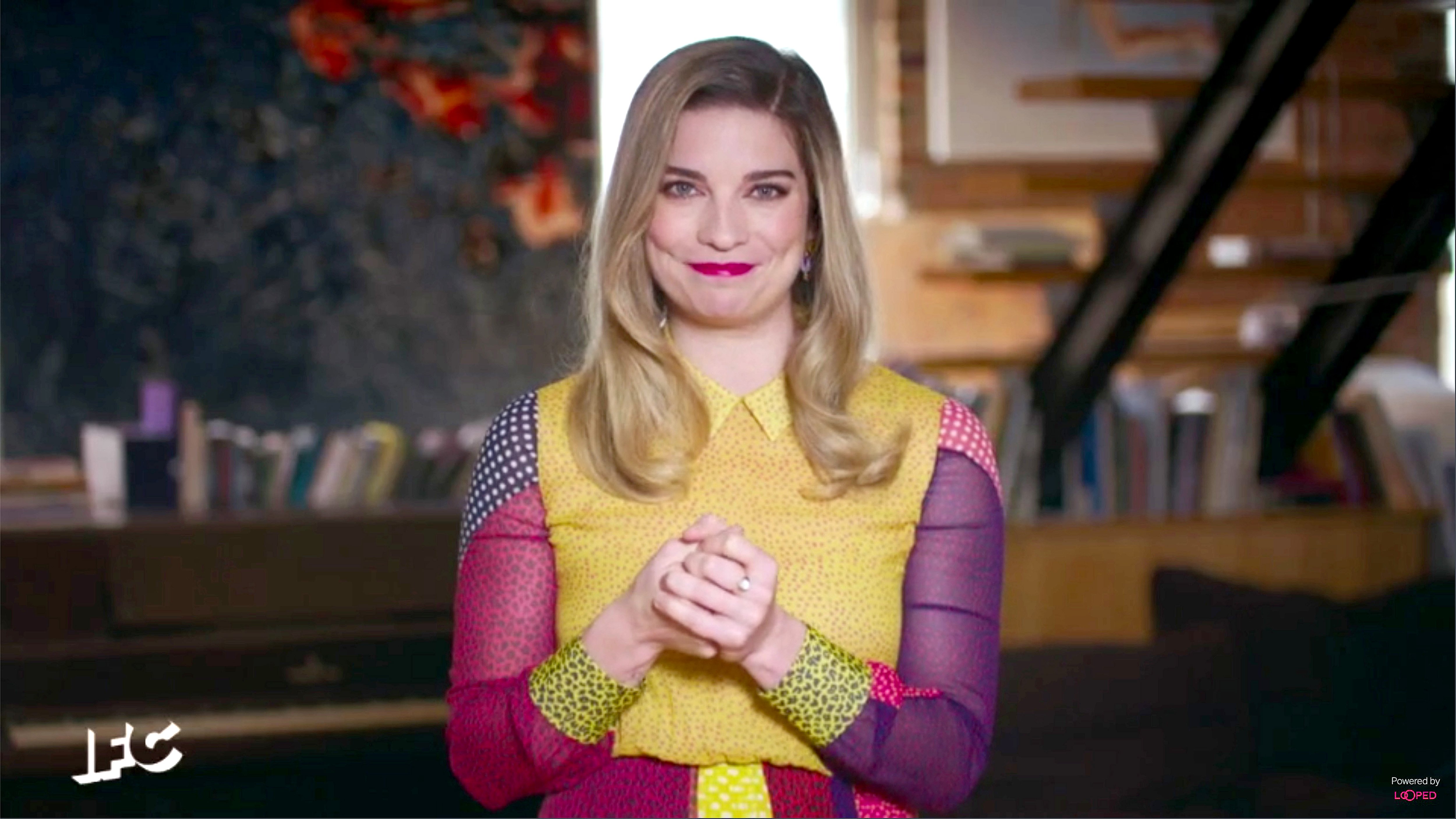 It's safe to say that Murphy's new show is a far cry away from Schitt's Creek. Though the shows are both comedies, the AMC show is billed as a dark comedy. Kevin Can F**k Himself switches between a traditional multi-cam sitcom with slapstick humor and a laugh track and a gritty single-cam comedy with sharp humor.
Annie Murphy explains the premise of her new show
In Kevin Can F**k Himself, Murphy nabbed the lead role of Allison McRoberts, a typical housewife who is fed up with her bumbling and self-centered husband. "It's basically about the sitcom wife—what she does when she's not serving sandwiches and being the butt of the joke," Murphy said of her character in a conversation with Interview Magazine. "I think people will be able to identify with my character, Allison, because she's a woman who's just really sick of all the bullsh*t and wants to make an active change."
RELATED: 'Schitt's Creek': Daniel Levy Was 'Ready to End' The Show After Season 5
Those who are used to seeing Murphy as Alexis might be surprised by how different her character, Alison, is. However, Murphy deliberately chose a character that was drastically different from Alexis when she was seeking out her first post Schitt's Creek project. Though she loved playing the socialite, she was craving a new experience.
Why the 'Schitt's Creek' alum wanted to get away from her character, Alexis Rose
"I was in L.A. last year, reading so many scripts and going out for so many auditions," Murphy shared about how she landed on her new show. "I was like, 'I don't want to do this, I don't want to do this.' And then this script came along. It was so different and smart and such a massive departure from Alexis, who is a character that I loved playing so much, but from whom I wanted to get as far as possible for my next job."
RELATED: 'Schitt's Creek': Catherine O'Hara Cried 'for an Entire Day' When Filming This Scene
Clearly, Murphy found what she was looking for with Alison. But how does the actor feel now about her new show now that it's officially out into the world? "It feels f—— good," Murphy declared. "I went from playing a beautifully put-together, rich socialite to playing a lower-middle-class, angry woman with a Worcester accent. It was a really nice departure, and I'm stoked for people to watch." 
Murphy's new comedy 'Kevin Can F**k Himself' is streaming on AMC
We're sure Murphy's fans are excited to see her in this new venture. Kevin Can F**k Himself is currently streaming on AMC.