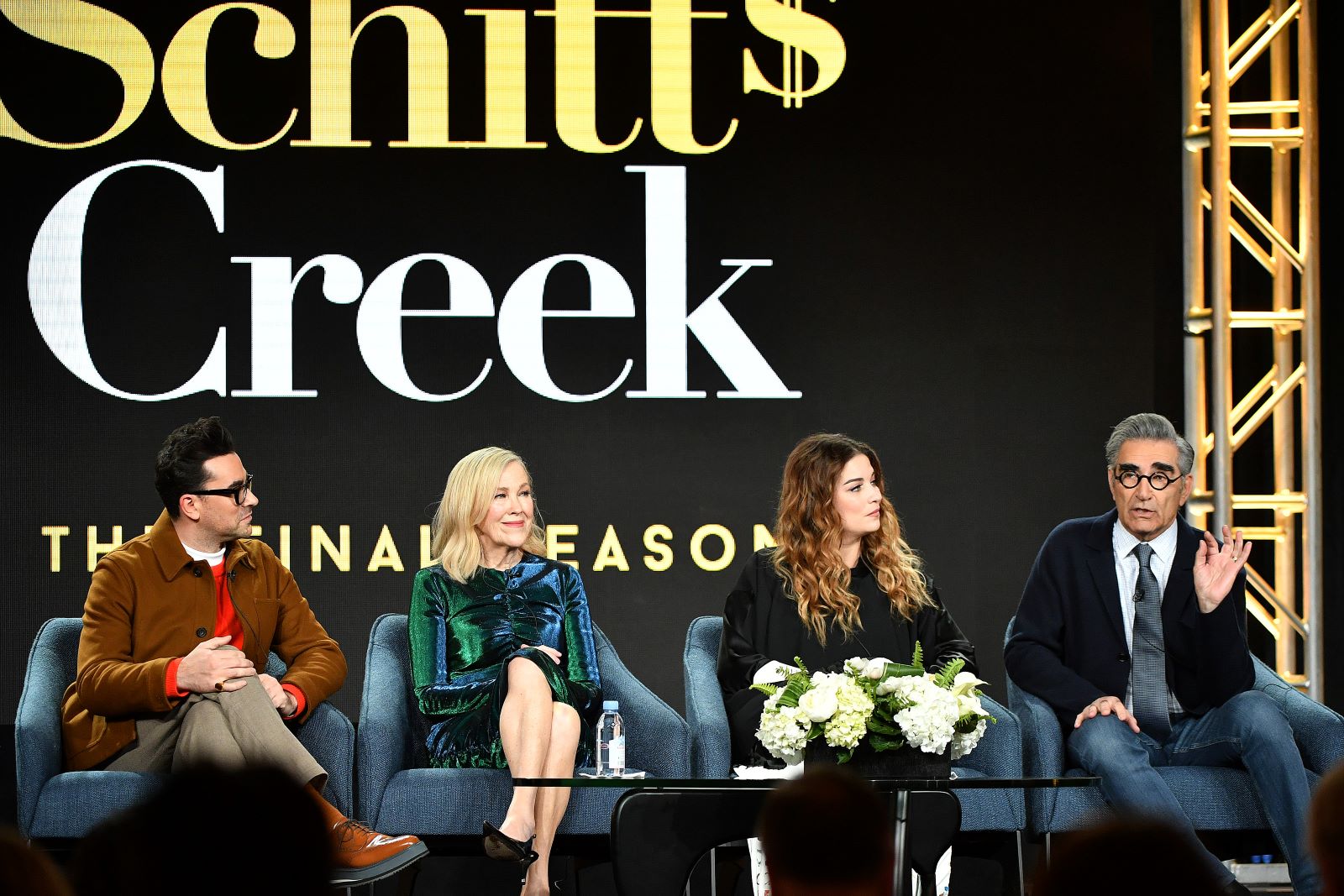 Schitts Creek
Schitt's Creek is a Canadian series from CBC and POP, created by Dan and Eugene Levy. Schitt's Creek follows the wealthy Rose family after they lose their fortune and are left with no other option than to move to the small town they bought as a joke, Schitt's Creek.
The Rose family moves into an old motel in the small town and, eventually, becomes part of the tight-knit community they landed in. Funny, heartwarming, and inclusive, Schitt's Creek was a major hit series and secured nine Primetime Emmy Awards during its run.
---
Genres: Sitcom, dramedy
Where to Watch: Netflix and Amazon Prime
Cast: Dan Levy, Eugene Levy, Catherine O'Hara, Annie Murphy, Chris Elliot, Emily Hampshire, Jennifer Robertson, Sarah Levy, Karen Robinson, Dustin Milligan, Noah Reid, and Tim Rozon.
---
Read more about Schitt's Creek on CBC.