Another Big Summer Movie Sequel Could Be Skipping a Theatrical Release Because of the Pandemic
Needless to say, 2020 isn't what anyone thought it would be. And since movie theaters have been closed for months, fans haven't even had their local theater to escape to. The summer movie season has all but been canceled this year. Hotly anticipated movies like Black Widow, Wonder Woman 1984, and Tenet have all pushed back their dates. And now we have word that another big movie could be changing its plans too.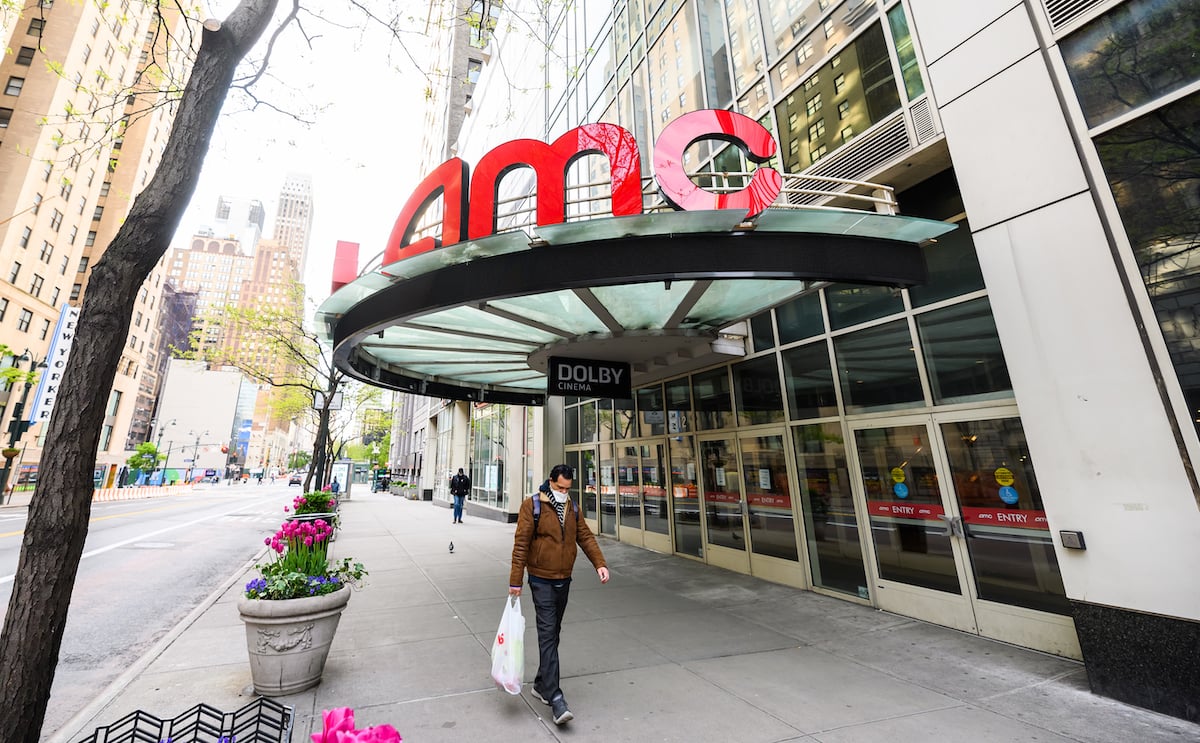 Theaters remain closed, leaving studios to make tough decisions
A Quiet Place Part II was among the first to recognize that the time was not right for its March 20, 2020 release date. And soon, all the studios were shifting their schedules around. Some big franchise entries, like Fast & Furious 9 and Venom: Let There Be Carnage, moved into 2021. Meanwhile, others — like kid-friendly releases Trolls: World Tour and Scoob! — opted to go straight to on-demand services.
Such has been the big choice for studios since theaters closed in March 2020. Most have held onto the grander, more expensive tentpoles until things return somewhat to normal. Yet, with kids home from school for months, family-friendly movies have found a ready and willing audience. Likewise, small and mid-budget films, such as R-rated comedy The Lovebirds, have taken the on-demand route.
But where does Bill and Ted Face the Music fit in?
RELATED: 2020 Might Have Just Killed the Summer Movie Season
'Bill and Ted Face the Music' could be the next summer movie to move
The movie stars Alex Winter and Keanu Reeves as the titular time-traveling slackers. And it follows fan-favorite hits Bill and Ted's Excellent Adventure and Bill and Ted's Bogus Journey. So it's easy to see why Orion might bank on the franchise's built-in appeal to boost box office numbers.
Yet, this might not be the case. In answering a fan question on Twitter, Winter hinted at a different release strategy for the movie. "None of us are willing to release the movie in a way that requires people to put themselves at risk. More news as we have it," he said.
While he doesn't confirm anything, Winter's response does indicate the team behind Bill and Ted Face the Music are looking into alternative options to a theatrical release. Given the circumstances, would the movie be better off as an on-demand release anyway?
RELATED: 'Bill and Ted Face the Music' Star Admits the Best Part of Waiting 30 Years to Make the Next Movie
Would the movie be better suited as an on-demand release?
In today's crowded marketplace, everything seems to cater to younger audiences. And there hasn't been a Bill and Ted movie in nearly 30 years. Sure, the movie is a franchise. But during a time when many moviegoers are likely to wait a while before returning to theaters, perhaps it's not a bet worth taking.
Reportedly produced for $25 million, Bill and Ted Face the Music will certainly be able to earn that back through an on-demand release. Fans of the original two will absolutely be looking to check out this new installment. If it's available at home, there's no reason not to stream it upon release day.
Moreover, longtime fans of the series can then easily share it with their own children. The Bill and Ted movies have always been family-friendly, making it an ideal fit for an at-home release. So it's likely Bill and Ted Face the Music could end up on-demand soon, perhaps even on time for its Aug. 28, 2020 release date.