Another 'Dexter' Original Actor Rumored to Be Returning for Revival
'Dexter' will return to Showtime later in 2021 with 10 new episodes that'll offer up answers about what happened to its main character. We already know he's started over in a new city, but it seems like people from his past will show up.
The excitement is growing as Showtime gears up to release the Dexter revival. Set for 10 new episodes, the show will follow Dexter Morgan after he decided to go on the run and flee Miami. He has since started a new life for himself as Jim Lindsay, but if rumors are true, people from his past could show up.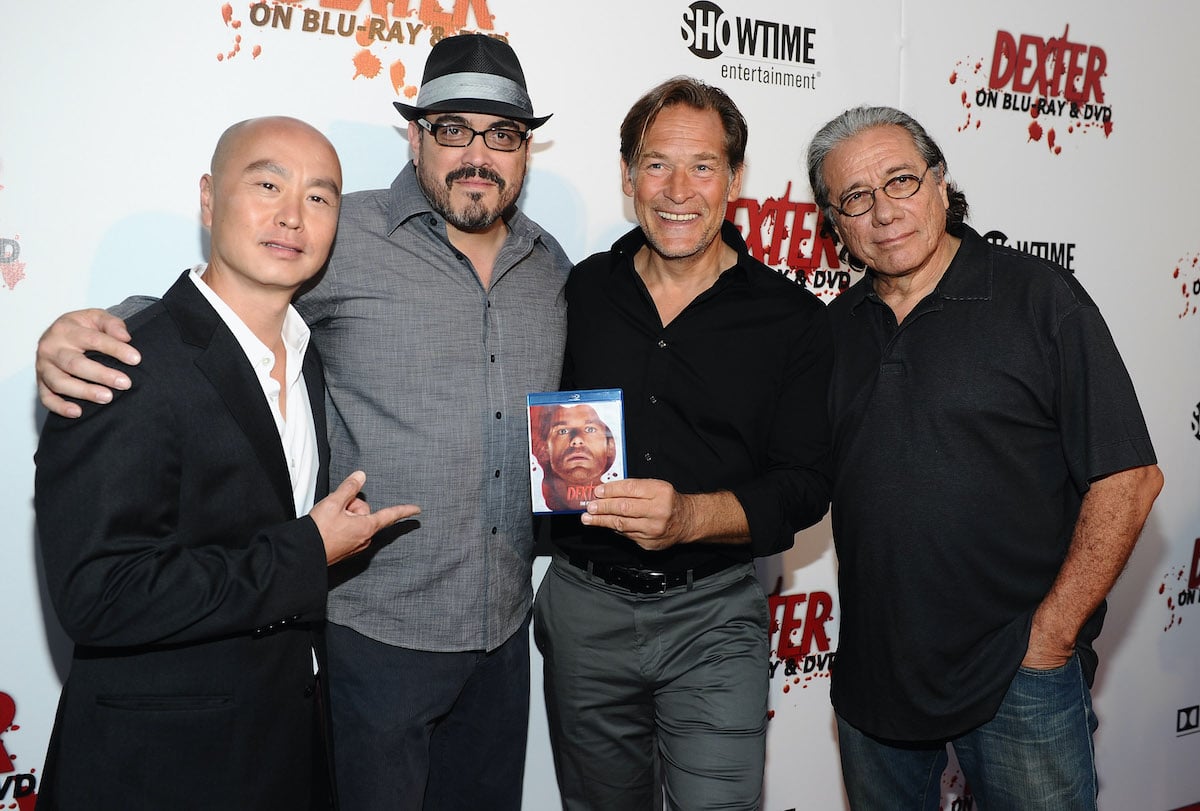 Where is Dexter now?
Beginning 10 years after the events in the original series finale, the revival finds Dexter living in the fictional Iron Lake, New York, where he works as a salesman.
"As far as what I can reveal about the new show is, I don't want to say much, other than as you can imagine given where we left him his life is completely recontextualized," actor Michael C. Hall (Dexter Morgan) previously told Louder Than War.
"He's in a different place leading a different life surrounded by different people," he continued. "And the fact that I'm talking to you from Concord, Massachusetts suggests that it's not all going to be sun and sand."
A teaser trailer reveals Dexter is well-liked by members of his community. Little do they know, he's one of Miami's most notorious killers. And even though he's tried to change his ways, showrunner Clyde Phillips has said his "dark passenger" will still be a problem.
The 'Dexter' revival could feature an old pal from Miami
The cast of the Dexter revival is mostly comprised of new actors, but there are rumors that several original stars will show up. The website Dexter Daily reported in July that C.S. Lee was allegedly spotted on a set with Phillips, sharing a photo from Lee's Instagram where a man identified as Phillips can be seen.
Lee played Vince Masuka, a forensic specialist at the Miami Metro Police Department who became friends with Dexter. It's unclear how he'd fit into the revival, considering Dexter was presumed dead in the finale. But then again, we know that Dexter is at risk of having his cover blown. If Masuka is in Iron Lake, maybe something happened that left him searching for answers.
As of writing, Lee has not commented on whether he's in the Dexter revival. However, there's been speculation that he would be involved since he shared a certain post on Instagram, though he has since said it was taken out of context.
Aside from him, there has also been speculation that Jack Alcott will play Harrison, but nothing has been confirmed. Emails to his representatives were not returned.
The release date for the 'Dexter' revival is just a few months away
As far as the status of the show, Hall said in June that there were just a few more weeks of filming left.
"We have about five weeks to go," he told Times Radio (via Digital Spy). "I think the whole shoot would have taken five months. It's basically like we're filming it as a 10-hour movie. It will be ten episodes, premiering at least in the States on Showtime on November 7."
We guess we'll see who winds up on the show then. Save the date.