Anthony Bourdain Called This Spicy Sandwich 1 of the Most Delicious Recipes From His Cookbook 'Appetites'
Anthony Bourdain was a star in the kitchen and on camera. The chef became well-known after Kitchen Confidential: Adventures in the Culinary Underbelly became a best-seller. Bourdain left behind a legacy that continued to inspire fans.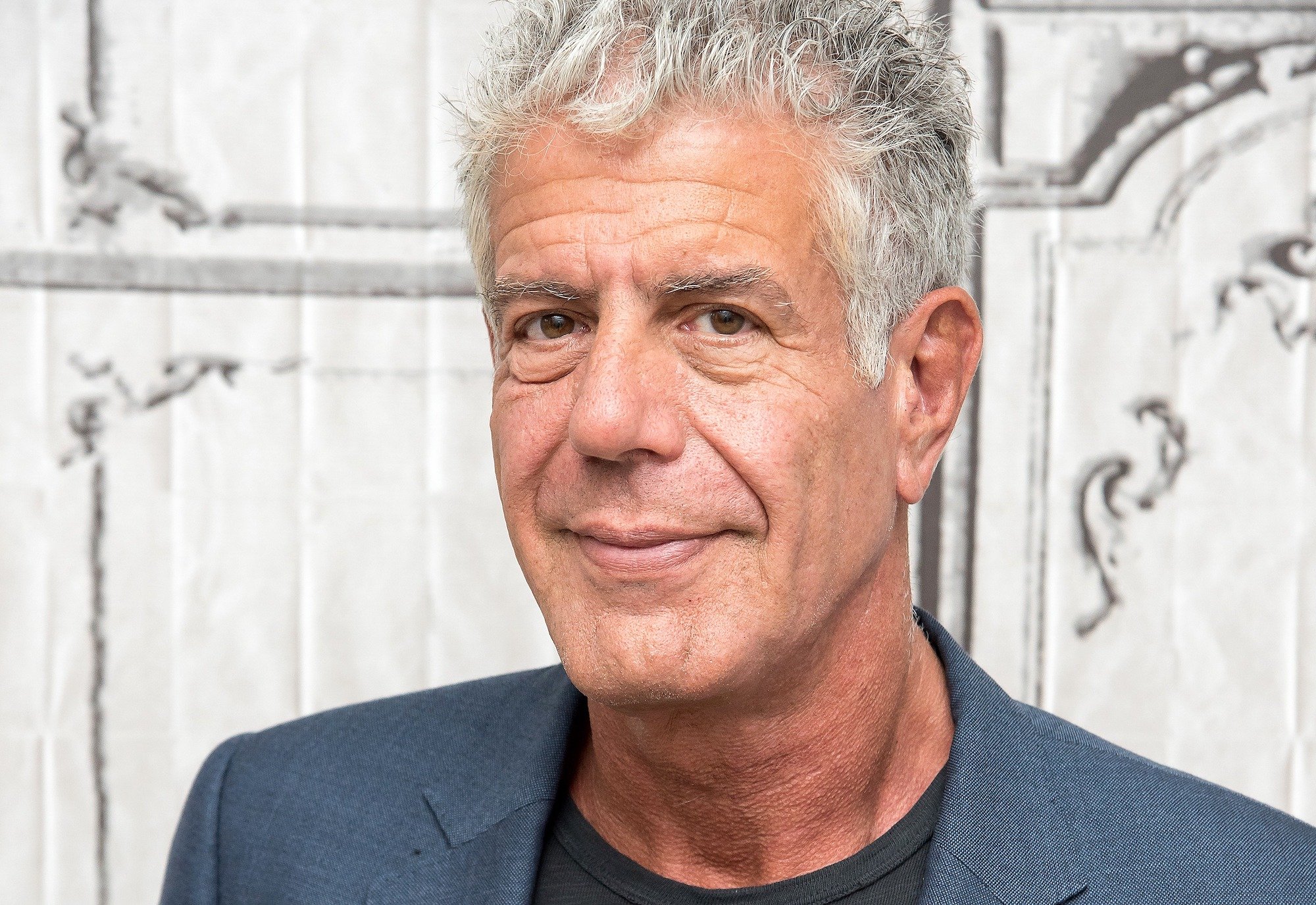 Bourdain wrote a couple of cookbooks during his career, and one of them was Appetites. Many people can find a recipe to love from the cookbook. Bourdain himself had something to say about one of the sandwiches that he included.
Anthony Bourdain published the cookbook 'Appetites'
Besides being a celebrity chef, Bourdain was a successful author. He wrote a series of fictional and nonfictional books. Even though Bourdain died in 2018, people can still enjoy his recipes. Food lovers can find some of them in Appetites: A Cookbook.
The cookbook came out in 2016, and Bourdain co-authored it with his assistant, Laurie Woolever. It includes his personal favorite recipes that he believed anyone could make. People can prepare salads and cook up breakfast meals. Other recipes are for desserts and side dishes.
Overall, Appetites received many positive reviews from critics and casual cooks. Several found the cookbook informative and the food tasty. Food52 describes it as "full of the punchy, gritty writing style we all came to know and love."
Readers got to know more about Bourdain's personality through Appetites. The celebrity chef made an impact on the home kitchen. There are plenty of options that people can choose, especially if they want to get out of their comfort zone. Fans of Bourdain can check out his recipes for an affordable price.
Anthony Bourdain considered one recipe to be the best
One spicy recipe in Appetites is the Macau-style pork chop sandwich. With a pork chop as the main ingredient, the sandwich uses spicy chili sauce and fluffy bread. Other ingredients include sesame oil, soy sauce, and some garlic cloves.
There are multiple steps to follow to make the pork chop sandwich, starting with using a meat mallet to pound the pork, mixing the sauce, and letting the pork marinate for at least an hour, according to the recipe on Porter and Charles.
The Macau-style pork chop sandwich is not only a fan favorite, but Bourdain himself loved it as well. He considered the food as "possibly the most delicious thing in Appetites." Anyone might come to the same conclusion if they love pork chop and some chili sauce together.
The film crew definitely could not keep their hands off of the food item. In the cookbook, Bourdain also talked about how people kept eating the models of the Macau-style pork chop sandwich. He likely worried if he was going to run out of them.
Bourdain had a hard time filming for his show while the most delicious sandwich was on board. Regardless, the chef likely was proud of his creation.
Anthony Bourdain's other sandwich recipes
When someone takes a look at Appetites, they may see Bourdain rant against club sandwiches. He offered up other sandwich ideas in the cookbook for people to make. For example, Bourdain had a recipe for the iconic New York bodega sandwich.
The bodega sandwich has enough cheese and eggs in it to become anyone's comfort food. Bourdain's recipe also calls for some bacon, and the ingredients are all in a tender Kaiser roll. If someone wants the full bodega experience, they can wrap the sandwich in some tin foil.
According to InsideHook, Bourdain also had a recipe for a tuna sandwich, which he drew from childhood memories. He added crisp lettuce, diced celery, and chopped onions. He even put in a bit of mayo.
People can also create Bourdain's Mortadella and cheese sandwich. It includes some Mortadella that a person would fry in hot oil.
RELATED: Anthony Bourdain Continues to Inspire Even in Death WIth Netflix Docuseries 'Connected'