Anthony Bourdain Continues to Inspire Even in Death WIth Netflix Docuseries 'Connected'
Netflix has a new and different type of television show in Connected. The latest Netflix show, which documents scientific work on everything from technology to bathroom habits, is not your typical Netflix fare. While this might seem strange at face value, creator and host Latif Nasser looked to the late Anthony Bourdain for inspiration.
This might be why the show works as well as it does. 
What is 'Connected'? 
Connected came to be through Nasser's work with NPR. As a science reporter, his career might not often get the same amount of attention as sports, news, and entertainment gets.
By introducing this into a new medium at Netflix, however, Nasser hoped that a modern audience would appreciate a different type of educational programming that echoes a popular food-based entertainment genre. 
However, part of the show's appeal is Nasser's willingness to use it as a learning opportunity for himself. Traveling around the world, Nasser doesn't present himself as a know-it-all with all the answers, but an audience surrogate who is there to learn alongside them. He spoke about this with IndieWire. 
"I've really learned is that there's the story and there's the information you have to learn from whoever you're interviewing," Nasser said. "And then there's also this shadow body of information that you assume either you had in your head or the average viewer has in their head. They almost have to unlearn to learn the new thing. You have to kind of disabuse them or yourself of certain ideas before you're open to learning what a new thing is."
Fans have fallen in love with the new six-episode show, which focuses on a new theme with every episode. Fans might notice something similar to another hit, however. According to Nasser, this isn't a coincidence. 
Paying homage to Anthony Bourdain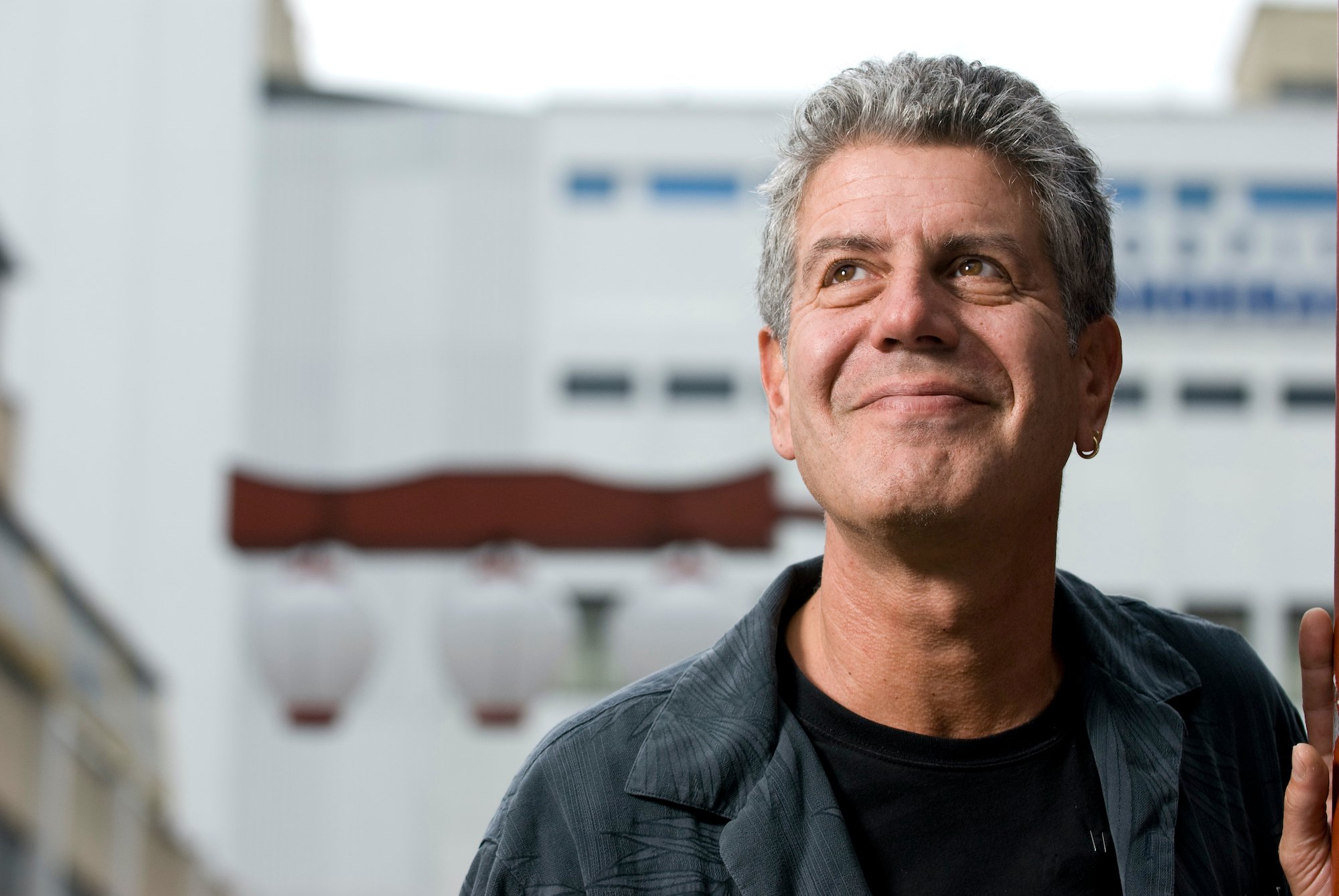 Harkening back to similar shows, the most common thread between Nasser's inspirations was food. Few genres combine the world of travel and entertainment the way that shows like Bourdain's Part's Unknown and No Reservations did.
Rather than reinvent the wheel, however, Nasser decided to use the Bourdain method for scientific purposes. 
Nasser spoke about this with Conde Nast Traveler. 
"Before Bourdain, so much food television was a person in the kitchen, and Bourdain basically blew that up. We wanted to do the same for a hosted science show—a show that's not just in a lab. Let's look at scientists doing cool things in different corners of the world, where they're actually doing them, as opposed to doing little rinky-dink experiments in a studio."
This is what made the show work. Rather than trying to emulate other shows like Bill Nye's own Netflix show, he picked and chose inspirations like Bourdain cause he remembered what they made him feel like.
The show is not just a travel show, but a show about the differences in cultures, how people respond to science, and how the things we take for granted might not be a given across the world. 
Bourdain's legacy
Bourdain's tragic suicide in 2018 sent shockwaves through not only the culinary world but the television world. His unfiltered way of not only focusing on the food but the cultures and the people behind them made his show just as much a documentary as it was a food show.
His legacy lives on through several shows aside from Connected. 
From Food Network stars like Marcus Samuelsson to Nasser, Bourdain's legacy will live on for years after his untimely death. He set out to not only change the food world but the way that people appreciated the personalities behind the food. Connected is just the latest example of where this legacy stretches.