'Anthony Bourdain: Parts Unknown' Fans Will Love Stanley Tucci's New CNN Show
Anthony Bourdain was a chef, author, and television personality who, to many, was one of the greatest pop-culture personalities of the 20th century. Bourdain made waves with his boundary-breaking style, his habit of calling out other television chefs, and his open disdain for junk food culture.
For many years, Bourdain hosted the hugely popular TV show Parts Unknown, which featured the chef traveling the world to explore food and fellowship. Although Bourdain died in 2018, his influence lives on — and fans of Bourdain will soon be able to enjoy a similar series to Parts Unknown, coming soon from iconic actor Stanley Tucci. 
What is Anthony Bourdain's legacy?
Bourdain was born in 1956, and raised in New York City. As a young man, Bourdain had the opportunity to travel to France, where he fell in love with classical cuisine.
Bourdain attended the prestigious cooking school The Culinary Institute of America, graduating in 1978. He then went on to enter the restaurant scene in New York City, working in high-profile restaurants including the Supper Club.
In the '80s and '90s, Bourdain started making headlines for his popular books, and by the early 2000s, he was a regular presence on television. Bourdain appeared on several TV shows, including Anthony Bourdain: No Reservations on the Travel Channel and A Cook's Tour.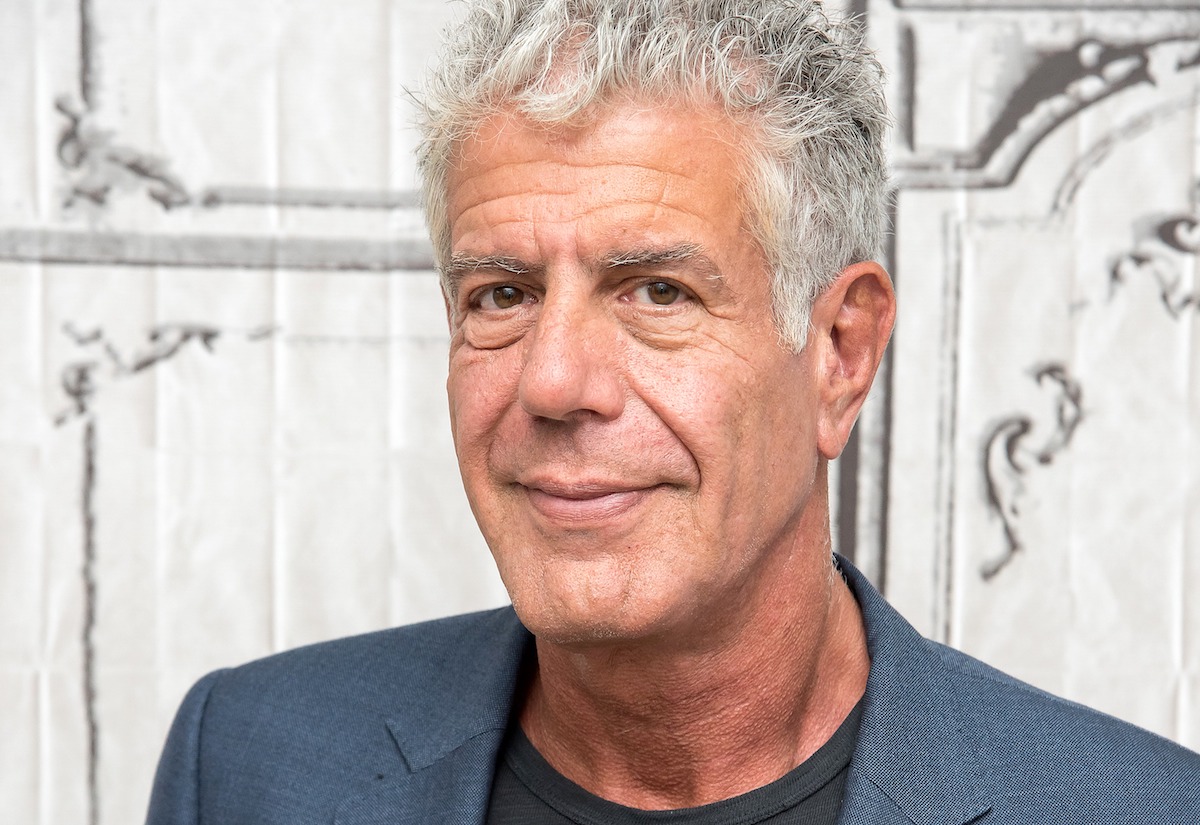 Still, Bourdain is best known for his series Anthony Bourdain: Part's Unknown, which ran from 2013 until Bourdain's death in 2018. The show spotlighted Bourdain's adventures around the world as he sampled local cuisine and forged relationships with locals.
To this day, fans pore over reruns of the show, enjoying Bourdain's unique way of connecting with people and the way he appreciated the simple joys in life.
Stanley Tucci is a popular actor and foodie
Tucci couldn't seem more different than Bourdain on the surface. Tucci is a popular character actor who has been active in Hollywood since the '80s. Tucci has worked with nearly every major power player in the film industry, from Woody Allen to Meryl Streep.
Still, acting is far from Tucci's only interest. Tucci is a known foodie and has had a hand in several food-related projects over the years. He has published two popular cookbooks, The Tucci Cookbook and The Tucci Table.
He's also co-owned a restaurant and worked in movies about the restaurant industry. All in all, Tucci has the credentials to back up his presence in the kitchen — which makes his latest project that much more exciting. 
Anthony Bourdain's fans will love Stanley Tucci's new TV show
Fans who miss Bourdain's inimitable presence will find the same energy and love of food in Tucci's new television event, Stanley Tucci: Searching for Italy. According to a report by Eater, Tucci's show is set to debut on CNN soon and will feature the beloved actor traveling around Italy, including to Rome, Sicily, Milan, Florence, where he will indulge in delicious food and drinks, all while learning about history from the locals. 
"This was a passion project and love letter to the place where my family is from," Tucci told Food & Wine. "I am thrilled to be working with CNN on this project as an admirer of their reporting and original series, which are incredibly smart, compelling, and beautifully produced." While no premiere date has been set for the new television event, fans of Anthony Bourdain will do well to keep an eye on Tucci's new passion project.