Anthony Bourdain Said to Use 'Sleepy, Limp, or Recently Deceased Lobsters' for This Seafood Recipe
One of the culinary world's brightest stars, the late Anthony Bourdain was sometimes brash and always straightforward. Even in his recipe instructions. An example of the Kitchen Confidential author's candid style is his worth-every-minute seafood recipe, suggesting sluggish or nearly expired lobster.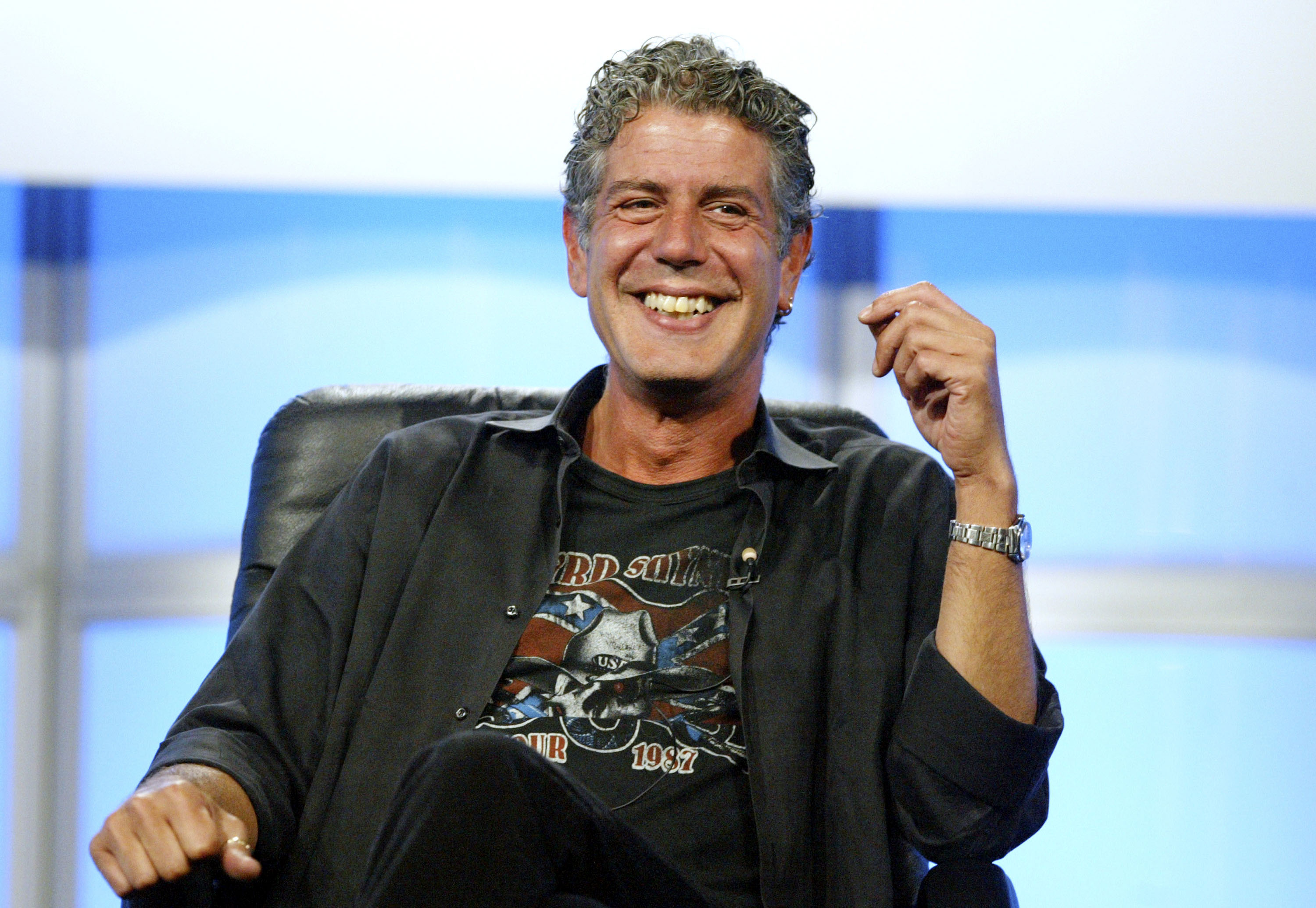 Bourdain was executive chef at Brasserie Les Halles
Anthony Bourdain was a writer and television host but above all, he was an accomplished chef at French restaurant Brasserie Les Halles in New York City. In Anthony Bourdain's Les Halles Cookbook: Strategies, Recipes, and Techniques of Classic Bistro Cooking, the author in explaining his first impression of the restaurant displayed the wicked sense of humor and observation that endeared him to his fans.
"I came to Les Halles in 1998," he wrote. "I answered an ad in the New York Times, and after a midafternoon interview with José de Meirelles, I wasn't so sure I wanted to sign on. It was the interview hour, that dead zone between lunch and dinner, when restaurant dining rooms are at their very saddest and ugliest. The walls and ceilings were nicotine-stained and spattered with wine from a thousand popped corks. In the merciless late-afternoon light, with a bored-looking bartender pretending to work by repeatedly mopping the bar with a side towel, the room had the all-too-familiar look of a place where nothing was happening—or was likely to happen soon."
The author took a shot at a fellow celebrity chef when he noted that he was "in no way responsible for the creation of Les Halles. They were successful before I arrived and will, no doubt, be successful long after I jump the shark and join Rocco DiSpirito on Hollywood Squares."
The beloved chef recommended 'sleepy' lobsters for his bisque recipe
In his cookbook, Bourdain included the restaurant's recipe for lobster bisque, which called for olive oil, onions, garlic, leeks, celery, tomato paste, Cognac, water, salt and pepper, heavy cream, lemon, chives, and of course, live lobster—just not too alive.
He shared what can only be called industry-insider wisdom regarding the bottom-feeders: "Live, 2-pound/900-gram lobsters are expensive. There is no reason to fork over big money for lobster when you intend to use them for soup. What you want are what's called in industry parlance "stiffs," meaning sleepy, limp, or recently deceased lobsters."
Throughout the cookbook, Bourdain urged readers to get to know their local butchers and fishmongers for just this reason.
"If your fish guy sells lobsters, chances are he has a few of these lying around and will be happy to sell them to you at a vastly reduced price," he reasoned. "If not? Just wait. He will. Express your interest in acquiring stiffs at a good price, and have him gather what you need over time, socking the dead ones away in the freezer until he has the amount you need."
Brasserie Les Halles popped up recently
Bourdain who died by suicide at age 61 in 2018 was recently paid tribute in the documentary Roadrunner: A Film About Anthony Bourdain. And for one weekend only Brasserie Les Halles, which had closed its doors in 2017, reopened to mark the event. The remarkable feat took place in July.
The chef himself returned in 2008 for "a double-shift" at the restaurant during his days deep in celebrity chef television duties, telling the New York Post, "I gotta say it's a young person's game – it's physically taxing," Bourdain said at that time. "There I was, and everyone was looking at me skeptically, the new guy again. I was getting the fish-eye from the head chef, who is a guy that used to work for me in the kitchen, and he was looking at me like I was a real liability. The only thing I miss about it is the adrenalin and the rush. If I miss the food, I can cook for friends."
How to get help: In the U.S., call the National Suicide Prevention Lifeline at 1-800-273-8255. Or text HOME to 741-741 to speak with a trained crisis counselor at the free Crisis Text Line.
RELATED: 5 Essential Anthony Bourdain Shows That You Can Stream Right Now