Anthony Bourdain's Final Travel Book To Be Published Later This Year
Anthony Bourdain, who died in 2018, left behind a legacy of how to travel not only well, but respectful to culture and open wide to new experiences. In essence, he taught readers to travel right.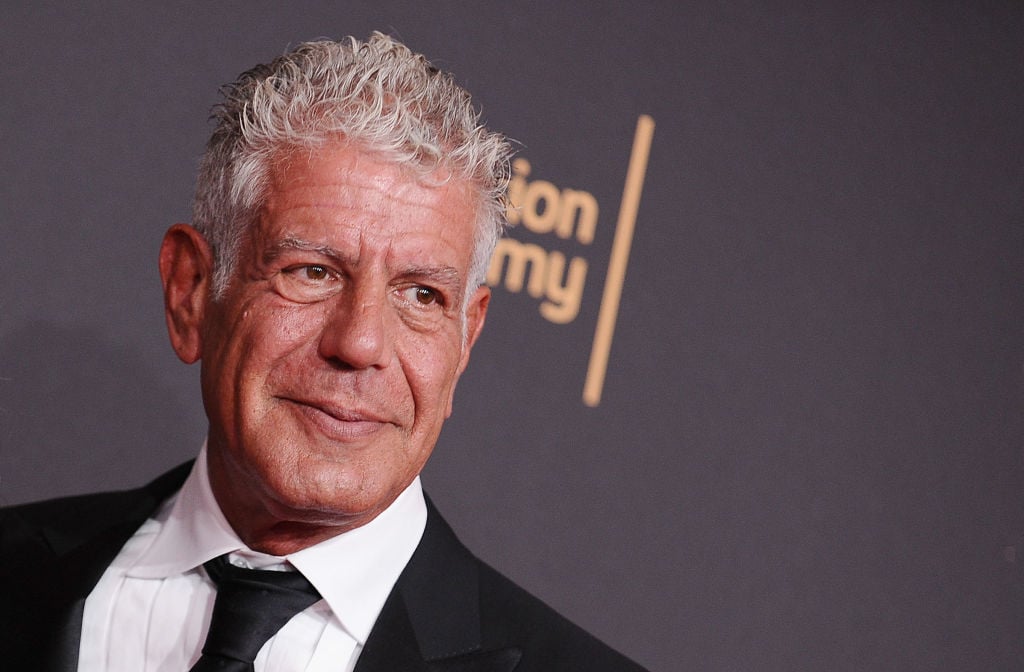 Including travel books, the late chef published thirteen publications, some cookbooks, such as Anthony Bourdain's Les Halles Cookbook, some memoirs like his acclaimed Kitchen Confidential, and others, complete surprises – did you know Bourdain wrote spy and crime novels? He was a gifted writer who liked to tell it like it is.
Bourdain left us with one final surprise – a new travel book he was working on. Here's what we know about Anthony Bourdain's final publication, including what it's about and when it will be published.
Bourdain passed away at the height of his career
On June 8, 2018, Bourdain was found dead in his hotel room in France. He had been filming a segment for his CNN program, Parts Unknown, in Alsace, near the France-Germany border, and had been staying at a luxury hotel in a small town, Kaysersberg.
Bourdain's younger brother and only sibling, Chris Bourdain, said a year after the chef's passing, "He had no preconceptions when he jumped into [a new place]. Tony [would say], 'We're going to go in here and discover things together,'" Chris told Today. "People didn't see him as a journalist."
"Some guy in the Congo who would never open up to a western journalist — he would open up to Tony. Tony showed the guy at a footstool in Manila the same respect as Thomas Keller in Los Angeles, and treated the woman cooking in an apartment in wherever just as equally."
Bourdain's mother passed away this week
Anthony Bourdain's mother, Gladys, who was instrumental in the launch of his writing career, passed away this week at the age of 85. Gladys was herself an accomplished writer and a copy editor for The New York Times. When she read a particularly stirring piece her son had written, she passed it on to a colleague, Esther Fein, requesting that Fein share it with her husband, David Remnick, the new editor for The New Yorker.
Gladys just hoped it would result in something good. It did. Fein recalled this week how Gladys Bourdain had approached her.
"She came over, and she said, 'You know, your husband's got this new job,'" Fein told The Times on Monday. "'I hate to sound like a pushy mom, but I'm telling you this with my editor's hat on, not my mother's hat on. It's really good, and it's really interesting, but nobody will look at it, nobody will call him back or give it a second look. Could you put it in your husband's hands?'"
Fein encouraged her husband to read Anthony's article, and The New Yorker printed it with the title "Don't Eat Before Reading This." Mr. Bourdain later said that he had a book deal in a matter of days after that.
Bourdain's last book deal
Eighteen months after Bourdain's death, his final book has been announced by publisher Harper Collins, and it's called World Travel: An Irreverent Guide, written by Bourdain and his assistant Laurie Woolever. It is due to be published on October 13, 2020, and is available to preorder now.
Woolever and Bourdain had been working on the book together with the expectation of publishing it in 2018. The pair also wrote 2016's Appetites together.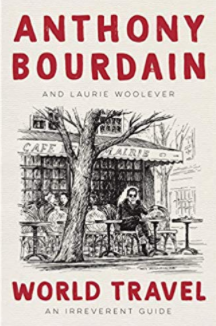 Bourdain's co-author said in a press release this week, "This book will allow Tony's fans and followers to continue to travel in his footsteps. . . I was lucky to work closely with Tony for nearly a decade, and I'm so pleased to be able to share his reflections and insights about the world, as he saw it, in this guide."
The cover, which was unveiled this week with the book's announcement, shows a drawing by cartoonist Tony Millionaire of Bourdain relaxing outside a Parisian cafe.
What a wonderful way to remember this extraordinary writer, chef, and traveler.