Anthony Bourdain's Meatloaf With Mushroom Gravy Was an Emotional Favorite of the Chef's: 'I Liked My Mom's Meatloaf'
The late chef and author Anthony Bourdain may have prepared the finest meals and traveled the world tasting the best of the best cuisine, but one of his favorite meals was also one of the humblest: meatloaf. His mother's preparation of the classic American staple remained a happy memory for him. The Kitchen Confidential author put his own spin on it, which he would make for his own family as well.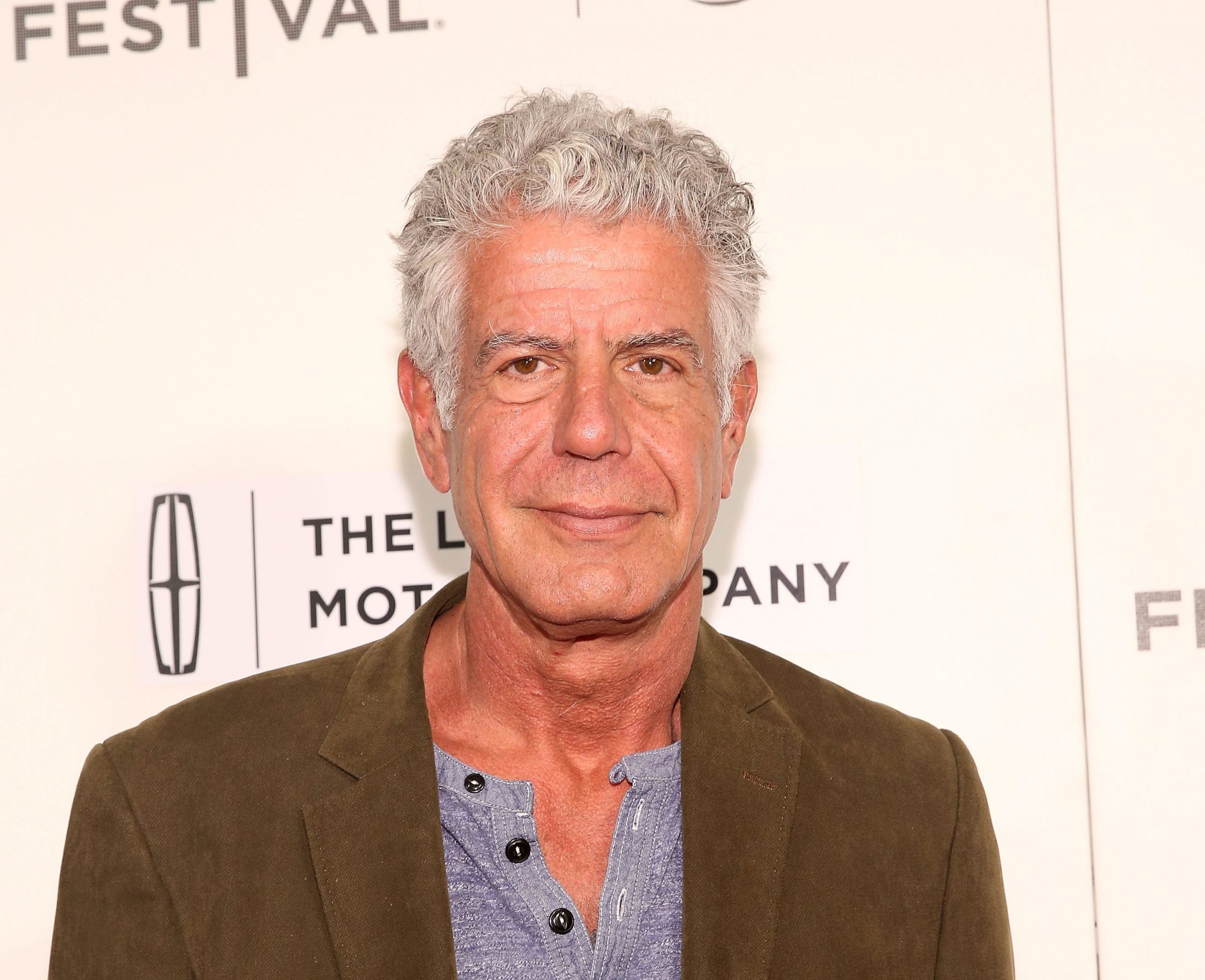 Bourdain grew up in a 'typical suburban family'
The world-traveling chef was trained at the Culinary Institute of America and wrote his first book, Kitchen Confidential, in 2000, leading to the Food Network travel program A Cook's Tour, and ultimately to his other travel and food shows No Reservations and Parts Unknown.
Born in New York City and raised in New Jersey, Bourdain told The Guardian in 2013 that he came from "a pretty typical suburban family in most ways. I was a reader. I lived in a house filled with good books. Both parents loved good movies — this was important."
Bourdain's brother Christopher revealed to Today in 2019 that it was their parents' own gastronomic adventurousness that stoked his sibling's curiosity of other cultures: "A thing that was particularly nice that influenced Tony was our parents influencing us to try new things. We ate Danish in New York, we went to Chinatown regularly. When Indian showed up in the 1970s, we tried it. When sushi was a new thing in the '70s, we tried it."
The late chef loved his mom's meatloaf
As much as Bourdain enjoyed preparing and eating boeuf bourguignon and a good pan-seared foie-gras, in 2016 he told Publishers Weekly while publicizing his cookbook Appetites that what he liked to make at home was what "regular" people made at home.
"Most chefs I know eat very simply at home and are most sentimental about the things they ate as a child," he said. "I liked my mom's meatloaf. I have a fixed idea of what macaroni and cheese should be like. It makes me happy. It's comfort food to me."
He succinctly expressed this sentiment in his 2002 book A Cook's Tour writing, "[T]he best meal in the world, the perfect meal, is very rarely the most sophisticated or expensive one. Context and memory play powerful roles in all the truly great meals in one's life."
Bourdain's own meatloaf stars a sumptuous mushroom gravy
In Appetites, the chef presented his version of meatloaf, made with two pounds of ground chuck and a little over a pound of ground veal. The real scene-stealer of the recipe, however, was its rich, velvety gravy with diced cremini mushrooms, shallots, flour, veal stock, and heavy cream.
Bourdain wrote that his meatloaf was a hazy imitation of his mother's and a nod as well to all the other meatloaves he had known and loved.
"My mom's meatloaf is inarguably better than yours, but this is not my mom's meatloaf recipe," he said. "This one is an amalgam, intended to evoke all the important meatloaves in my life—and there have been many: The meatloaf I'd get at the family table as a child; the meatloaf I'd find (if I was lucky) in the steam table in the school cafeteria, usually festering in a pool of graying commercial gravy (God, I loved that stuff—especially when stoned); the meatloaf in the familiar foil tray of a Swanson TV dinner (which freed me from the oppression of a loving dinner table!); and the meatloaf my bosses insisted I keep on the menu at my first chef job—the restaurant failed, but the meatloaf was quite good. This then is the sum of all those experiences."
Here's to making your own memories with the ultimate comfort food, the classic and enduring meatloaf.