Anthony Mackie Admits His Life Hasn't Changed at All Since Becoming Captain America — 'I Don't Get Free Meals'
Anthony Mackie made waves around the entertainment world after it was revealed that he'd be replacing Chris Evans as the new Captain America. However, despite all the media attention and fanfare, Mackie assures that his life hasn't changed at all since the announcement.
Marvel made waves around the entertainment world when it was revealed that Anthony Mackie would be replacing Chris Evans as the new Captain America. Until now, there had never been a Black actor playing Captain America on the big screen, so the big reveal during the final episode of The Falcon and the Winter Soldier excited a lot of Marvel fans. 
Yet, even though Mackie's been receiving a ton of attention and support in the media due to the announcement, he claims his life hasn't changed much in the real world. 
He hasn't received any major gifts or perks since the news broke, which is surprising to hear. 
Anthony Mackie's life hasn't changed since becoming Captain America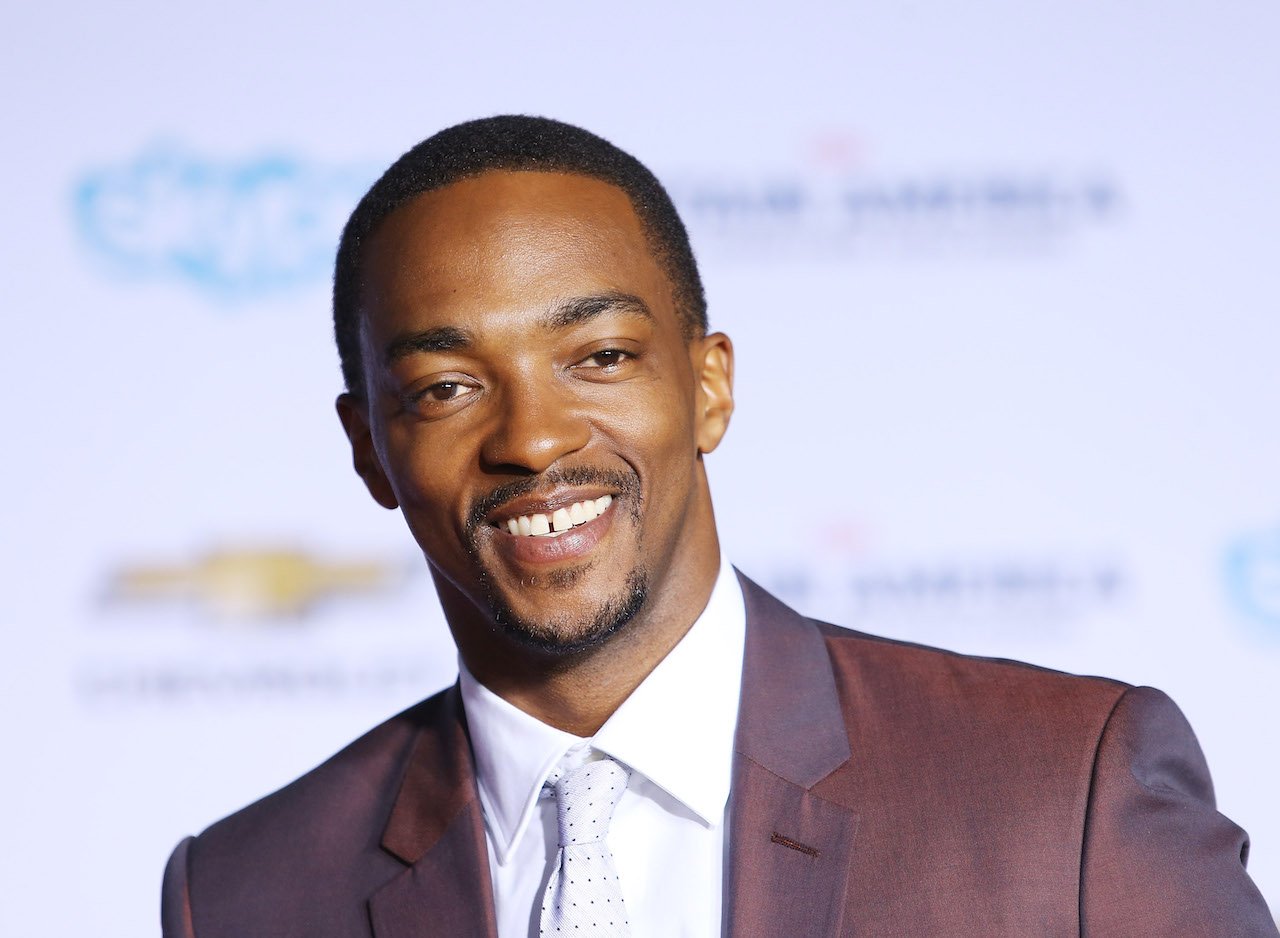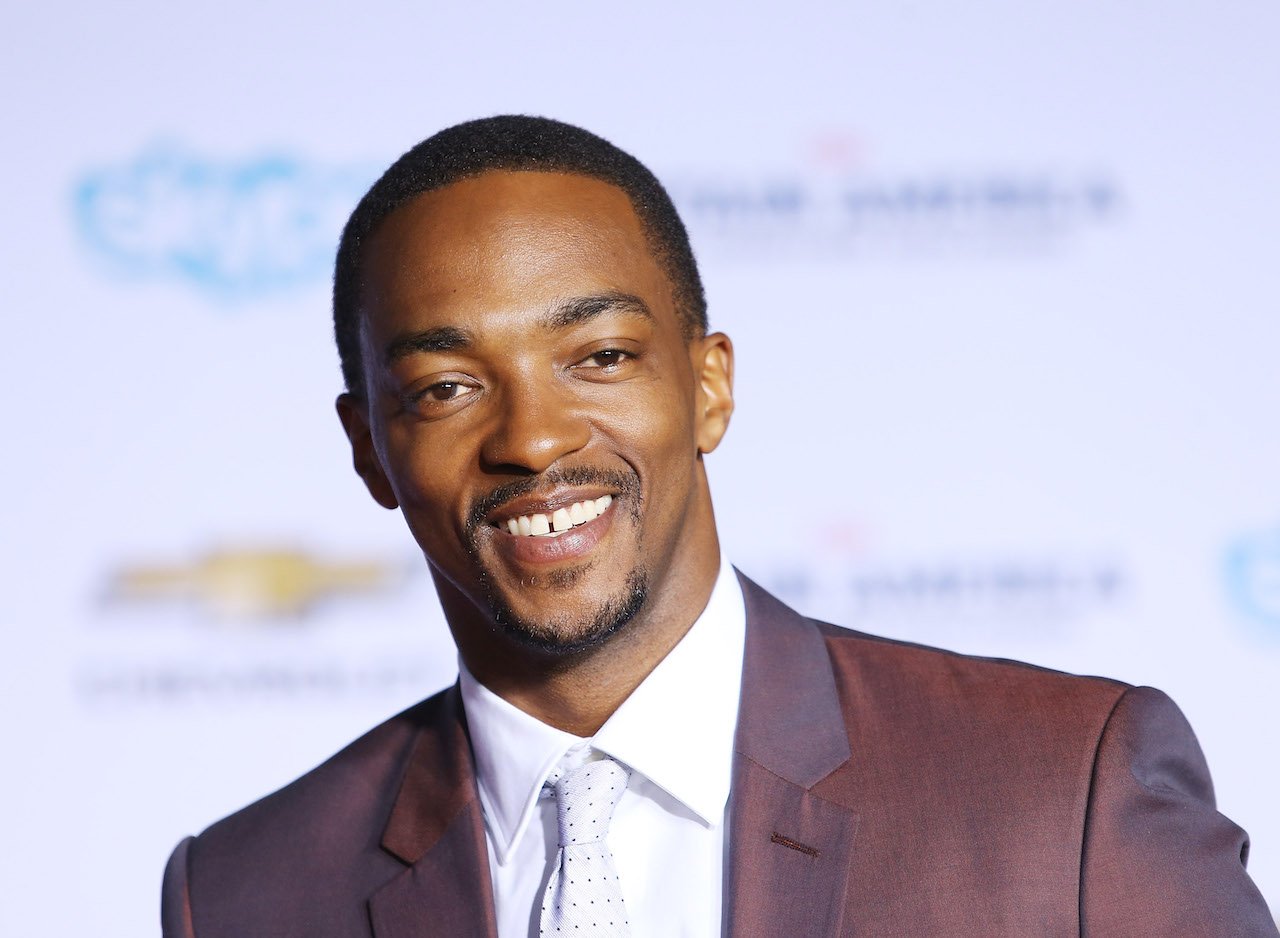 Mackie admitted that his life has largely stayed the same during a recent interview with MTV News.
"Not at all man," Mackie said. "I don't get free meals at restaurants, like people—they haven't sent me a Tesla. Literally—nothing has changed. 
Anthony Mackie still refuses to confirm 'Captain America 4' movie
After the conclusion of The Falcon and the Winter Soldier, there was a ton of speculation about the possibility of a Captain America 4 film. However, Marvel's executive team has remained tight-lipped about the idea, and Mackie refused to clarify the rumors later in the interview. 
"I hope so, I don't know, man. I don't know. Things change every day. I haven't heard anything from anybody, so from your mouth to God's ears," Mackie said.
He thought mainstream America wouldn't support a Black Captain America
The primary reason Mackie's new role as Captain America is a big deal is that, excluding Chadwick Boseman, there haven't been any Black actors to lead Marvel films. 
Around the time of the announcement, Mackie expected to get a lot of negative feedback from fans that wouldn't want to see a Black man playing Captain America but was surprised to see how positive the responses were. 
"Well, what's been interesting—and I expected to have those conversations, I expected that to be the 'internet buzz'—but I haven't received that at all," Mackie told Trevor Noah. "It's easy for us to look at the news and look at what's going on and say, 'All people are bad, the world is going to sh*t, but the reality of it is, most people are good people. And a lot of people are really excited about the idea of the Falcon becoming Captain America and what that means, not only in the cinematic universe, and in the comic book universe, but in our true reality."
He's got 1 goal as the new Captain America
Mackie believes that his inclusion in the Marvel universe gives kids a fresh perspective about what's possible for people of color. In his opinion, a diverse Marvel cast is more representative of America's future. 
"It gives a younger generation a different perspective and a different way to look at the world," Mackie said. "And that's what's cool, and that's what I'm so excited about. 'Cause when my kids have a birthday party, it looks like a damn crayon box in the backyard. … But at the same time, that's the way it's supposed to be. … America's a melting pot. It's supposed to be a microcosm of little people from little backgrounds having a little fun in their little way. And I think this is a blip on the radar of what that next generation is gonna look like. Which is what I'm so excited about."
Mackie also added that he has one big goal as the new Captain America, and it's a noble one. 
"We're only as F'ed up as our parents and grandparents were," Mackie said. "And my only goal by becoming Captain America is not to pass on the lineage of F-ed on nature that came from the generation before me."