Anthony Mackie Has Strong Feelings About Gluten-Free King Cake
Actor Anthony Mackie weighs in on the concept of gluten-free king cake from his native New Orleans.
Anthony Mackie is a versatile celebrity who is well known to fans around the world for his work in the Marvel Cinematic Universe. Mackie has been a mainstay in the entertainment industry for close to two decades, working in everything from stage productions to blockbuster movies. Mackie is a man of many talents, and has reached the pinnacle of fame in his chosen industry — but he has never lost his connection to his New Orleans roots, as he revealed in a recent episode of "Hot Ones."
Anthony Mackie was born in New Orleans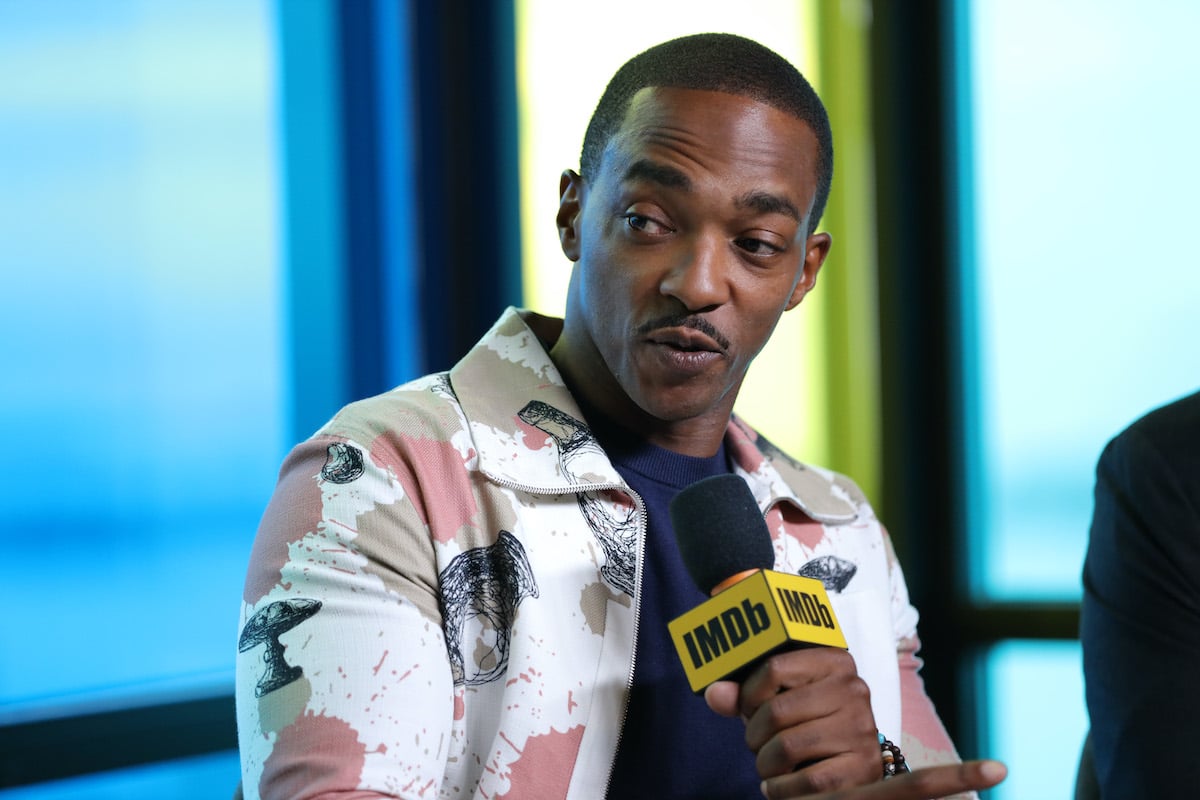 Mackie was born in New Orleans, Louisiana, in 1978. Raised in the heart of New Orleans, Mackie spent his formative years studying drama and creative arts. He attended Warren Easton Sr High School and the New Orleans Center for Creative Arts (NOCCA) before eventually going on to graduate from the high school drama program at the North Carolina School of the Arts.
Mackie later went on to attend Juilliard School, refining his craft and going on to appear in a variety of stage plays in New York. In 2002, Mackie got his first big breakout role, when he was cast in the movie 8 Mile, opposite rapper Eminem.
Throughout the early 2000s, Mackie continued to work in both movies and television, scoring a nomination for Best Supporting Actor in the 2009 Independent Spirit Awards for his work in the movie The Hurt Locker.
What is Anthony Mackie best known for?
Mackie became a member of the Marvel Cinematic Universe in 2014, with his appearance as Sam Wilson/Falcon in the movie Captain America: The Winter Soldier. He has since appeared in multiple Marvel movies as Falcon, including the blockbuster Avengers: Endgame. These days, he is reprising the role of Sam/Falcon in the hit Disney+ series The Falcon and the Winter Soldier. 
King Cake is a traditional Mardi Gras food
Mackie is a New Orleans native, therefore, he has a lot of experience with great food. One delicacy that Louisiana is known for is King Cake, a wreath-shaped cake that is traditionally eaten during Mardi Gras.
The cake, according to Reader's Digest, is usually made with a sweet, brioche pastry, and is decorated with traditional Mardi Gras colored sprinkles: gold, to represent power, green to represent faith, and purple to stand for justice. The filling for the cake can differ but is often made with either cream cheese or fruit filling. 
While King Cake is most commonly eaten during Mardi Gras, it is a dish that is often enjoyed year-round by people both in New Orleans and all around the world. As a man who was born and raised in New Orleans, it makes sense, therefore, that Mackie would have some very specific thoughts on what constitutes good King Cake — and what does not. 
What did Anthony Mackie say about gluten-free King Cake?
In an early March 2021 appearance on "Hot Ones," Mackie opened up about some of his favorite New Orleans delicacies, and what he thinks about "healthy" versions of certain foods. Host Sean Evans asked Mackie to react to the phrase "gluten-free King Cake," and Mackie's response was swift and immediate. Mackie made a face, shook his head a bit, and said "no….no….no."
Mackie didn't elaborate past that, but it seems safe to say that he will not be picking up any gluten-free Mardi Gras treats anytime soon.