Anthony Mackie Learned About 'Captain America 4' in a Grocery Checkout Line
Did you hear the news? The Falcon and the Winter Soldier is the new wave on Disney+, and now the Marvel film spinoff is spawning a spinoff movie. How about that?
While some fans wondered whether Sam and Bucky would suit up for a second season, news about Captain America 4 was revealed. But Anthony Mackie found out about the new film while he was at the grocery store.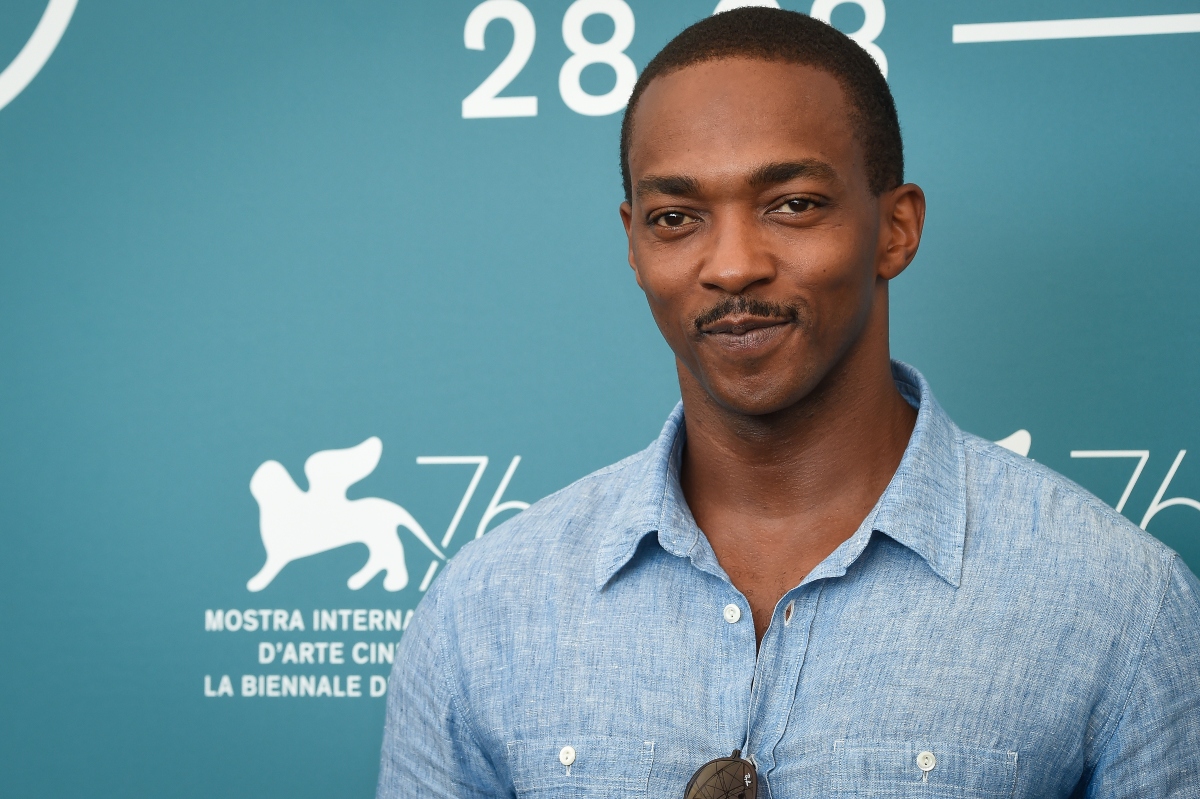 'Captain America 4' is next on the board
Cheers erupted when the season 1 finale of The Falcon and the Winter Soldier unveiled a new stamp for the heroic duo by introducing them as "Captain America and the Winter Soldier." New costume, who's this?
Anthony Mackie will be carrying the shield into another era in Captain America 4. According to The Hollywood Reporter, Malcolm Spellman — showrunner for The Falcon and the Winter Soldier— has been tapped to helm the next film chapter.
Though Marvel has yet to release an official announcement, THR reported that Spellman is teaming up with writer Dalan Musson. Musson worked on Falcon with Spellman and notably penned episode 5.
Anthony Mackie heard about 'Captain America 4' at the store
Fans are intrigued to see how Sam Wilson carries on Captain America's legacy, and so is Mackie. But he didn't know about the new film until he went on a grocery run. The actor spoke to Entertainment Weekly and said someone in the store told him, and he's excited.
"I literally found out yesterday in a grocery store," Mackie said. "The checkout guy named Dwayne, a cool cat, he's like, 'Yo, man. Is this real?!"
He explained the worker held up his cell phone to show him. "I'm like, 'I haven't heard anything.' That's what I love about working for Marvel. They call you, they're like, 'Come to L.A. We wanna tell you what's going on.' So, I'm excited to see what happens, but I haven't heard anything," he said.
Mackie added that he's still not used to the fact that he, as Sam, is the new Captain America. He reflected on his journey in the MCU and told EW that the transition is special.
"It's the same people I've been working with on these movies for eight years now," Mackie said. "So to go from my first day to now becoming Cap with the same people was really special. Everybody shared in it, from the props team to wardrobe, from the camera department to the people in the office. It was really a collective effort."
As far as moving ahead with Captain America, he'd love to work with his buddy Sebastian Stan again.
Mackie digs his Captain America action figure too
Mackie recently appeared on The Late Show with Stephen Colbert to chat about his Disney+ show, and Colbert sprung a surprise on him. Colbert has a Sam Wilson as Captain America action figure that Marvel hasn't released yet. Mackie loved it.
"Where'd you get that?" he asked and called it "dope." He admitted he'd never seen the toy, but he joked that it looks like Jamie Foxx from afar. Fans can check out the merchandise on Marvel's website.