Anthony Mackie Says He's Most Known for 'Law & Order' Instead of 'Captain America'
Anthony Mackie said in an interview that more people recognize him from 'Law & Order' than Marvel.
Anthony Mackie is a name on everyone's lips, as fans around the world wait for the arrival of the brand-new series The Falcon and the Winter Soldier. Mackie is one of the biggest stars of the Marvel Cinematic Universe (MCU), but far from just his credits as a superhero.
Mackie has played a wide variety of roles over the years, in both television shows and major motion pictures. In fact, in a recent interview with Sean Evans on "Hot Ones," Mackie revealed that, in his mind, he is most famous for a role that he had in an episode of Law & Order. 
How did Anthony Mackie become famous?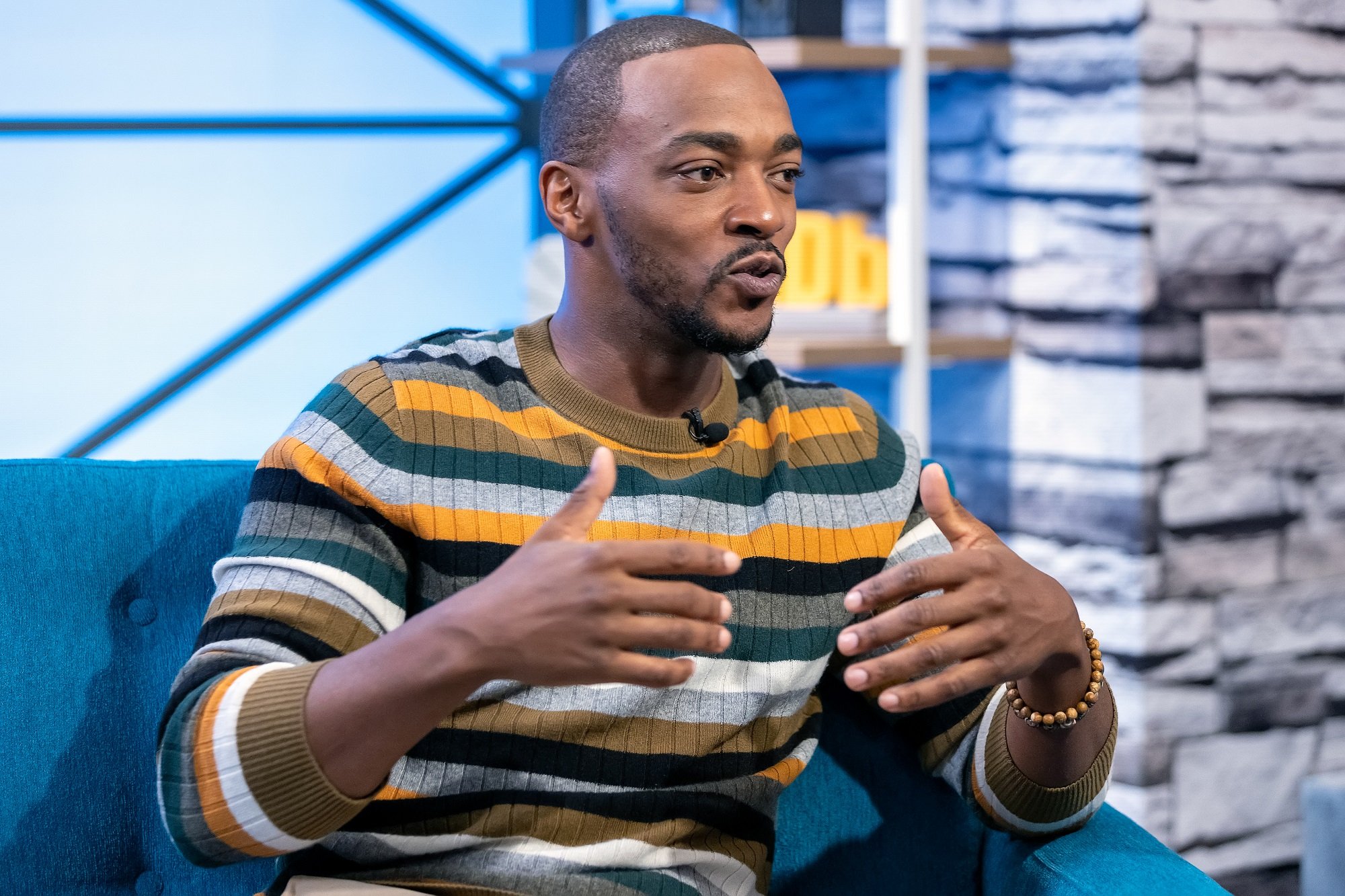 Mackie was born in New Orleans, Louisiana, in 1978. Raised in a working-class family, by a father who worked as a carpenter, Mackie was drawn to an acting career very early in life.
He received a great education, attending the New Orleans Center for Creative Arts and later, the Juilliard School's Drama Division. Mackie's acting career started in the early 2000s, with prime roles in movies like 8 Mile and Brother to Brother. 
He received critical acclaim for his appearance in the Clint Eastwood film Million Dollar Baby in 2004, and that same year, he starred in the Spike Lee movie She Hate Me. All while Mackie's film career was taking off, the young star acted in a variety of stage productions, including both Broadway and Off-Broadway plays.
Mackie also acted in some television shows as well, with small roles in Law & Order: Criminal Intent and As If. 
Anthony Mackie is a big Marvel star
In 2009, Mackie portrayed the late rapper Tupac Shakur in the film Notorious, marking the second time that Mackie had played the pop culture icon. While Mackie was quickly becoming a fan-favorite, his appearance in the 2014 movie Captain America: The Winter Soldier solidified his status as a movie star and introduced him as one of the hottest new stars of the MCU.
In the years since his debut as Sam Wilson/Falcon, Mackie has appeared in multiple MCU projects, including Avengers: Age of Ultron, Ant-Man, Captain America: Civil War, Avengers: Infinity War, and Avengers: Endgame. With the upcoming Disney+ series, Mackie will once again be stepping into Sam Wilson's shoes, and is certain to bring in a whole new fanbase for the franchise.
Still, in a recent appearance on "Hot Ones," Mackie revealed that he doesn't believe he is best known for his work in the Marvel Cinematic Universe. 
Anthony Mackie thinks that he is best known for his 'Law & Order' role
In Mackie's interview with Sean Evans, the host asked Mackie if he is often recognized by fans for some of his early work, including his one-episode appearance on the series Law & Order. Mackie laughingly responded that he is most famous for two roles: "I'm most famous for 8 Mile and Law & Order, because a lot of people don't watch Marvel movies. When I go to the grocery store, all the older ladies know who I am…I'm like Law & Order came on. From who they are, I know where they recognize me from."
Mackie joked that he can often identify what type of fan someone is right away, with many Marvel fans being "a middle-aged dude who's very grabby and touchy OR a teenage kid who can't hold their sh**. It's weird."
It is very possible that after The Falcon and the Winter Soldier drops on Disney+, Mackie could start to get recognized by a whole new group of fans.