Anthony Mackie Tried to Sneak Into Prince's Party and It Did Not End Well
Anthony Mackie and Sebastian Stan are on cloud nine with the premiere of The Falcon and the Winter Soldier on Disney+.
Though their names are ringing bells in the magical Marvel Cinematic Universe, they both have been in the entertainment world for years. Unfortunately for Mackie, that didn't help him when he attempted to sneak into one of Prince's legendary parties years ago.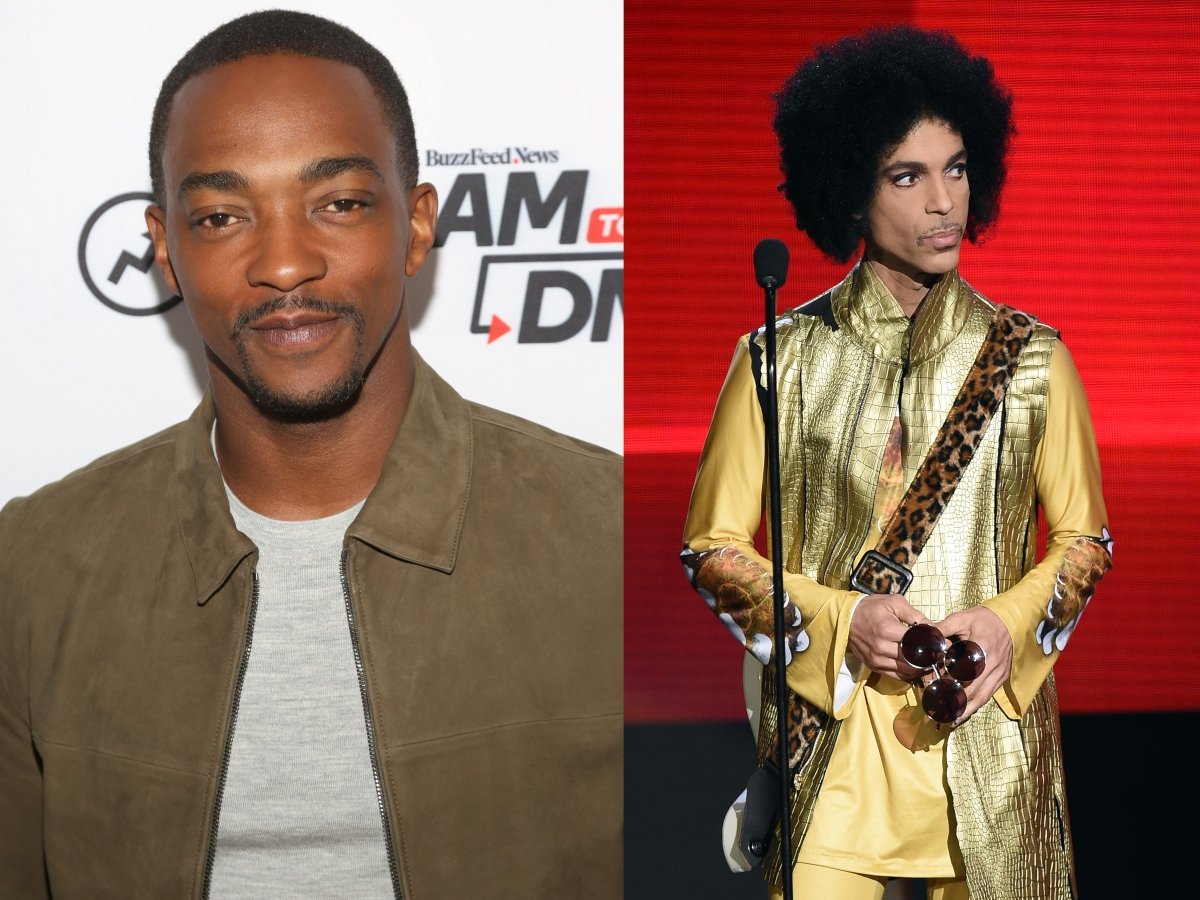 Anthony Mackie was caught trying to sneak into Prince's party
Marvel star Anthony Mackie is busy promoting his and Sebastian Stan's new series, and that includes sharing stories and doing Q&A sessions with fans. During a recent sit-down with IMDb, the two actors answered questions and offered up a few funny anecdotes.
Mackie told one story about the extreme measures he took while trying smuggle himself into a party thrown by Prince. It backfired so badly, it's face-palm worthy.
"Prince was having a house party in L.A., and his house is a gated house within a gated community," Mackie explained. "I got in Sanaa Lathan's trunk to try and sneak into Prince's house. Security pulled me," he said while laughing. He and Lathan were co-stars in the 2013 film, Repentance and they worked together in the New York theater scene.
Though his Prince plan didn't turn out the way he wanted, Mackie revealed that he used to hang out with Biz Markie and Tracy Morgan regularly when living in New York. "Just a Friend" may become Sam and Bucky's official anthem.
RELATED: 'The Falcon and the Winter Soldier': Anthony Mackie Compares Marvel to 'Winning an Oscar'
Related post url: 
Mackie also shared that he's a Lionel Richie fanboy
In other surprising news, Mackie admitted that he's a total fanboy when it comes to Lionel Richie. He makes a point to go to the music legend's concerts each year.
"Lionel Richie is an American Institution and until you know his catalog, you do not know fine music, my friend," Mackie mused. And he proudly let fans know that he has a photo of Richie pointing at him from the stage.
While he didn't tell any house party tales about the singer, they both attended the "Power of Love" gala in 2019 and have met in person several times.
Prince still has a connection to Marvel
Prince died in April 2016 and not long after, the music genius was immortalized as a Marvel comic book character. He showed up in an issue of Spider-Gwen as Prince Rogers Nelson (his real name) with the alias Baron Blood.
Donning a long purple trench coat, white blouse, and purple mask, he darted around an alternate Earth reality while carrying his guitar and trying to woo a hero. He hailed from Minneapolis but lived in the United Kingdom.
Unlike the Prince version, the OG Baron Blood is a murderous vampire villain in Marvel canon who's had encounters with Captain America and Bucky Barnes.
He's also appeared in various incarnations over the years and sired a number of vampires into the undead life. The one based on Prince was a little less sinister as he worked as a musician.
Don't expect any version of Baron Blood to pop up in The Falcon and the Winter Soldier which is available to stream on Disney+ each Friday.