'Antlers' Director Scott Cooper Admits What Kind of Producer Guillermo del Toro Is
Guillermo del Toro is one of the biggest names around Hollywood. He's a two-time Oscar-winner for his work on 2017's The Shape of Water. However, del Toro has stepped more into the producer role over the years. He has worked with a variety of filmmakers but continues to operate in the genres that he's familiar with. Director Scott Cooper recently explained what it was like working with del Toro on the new horror flick Antlers.
'Antlers' has a wendigo creature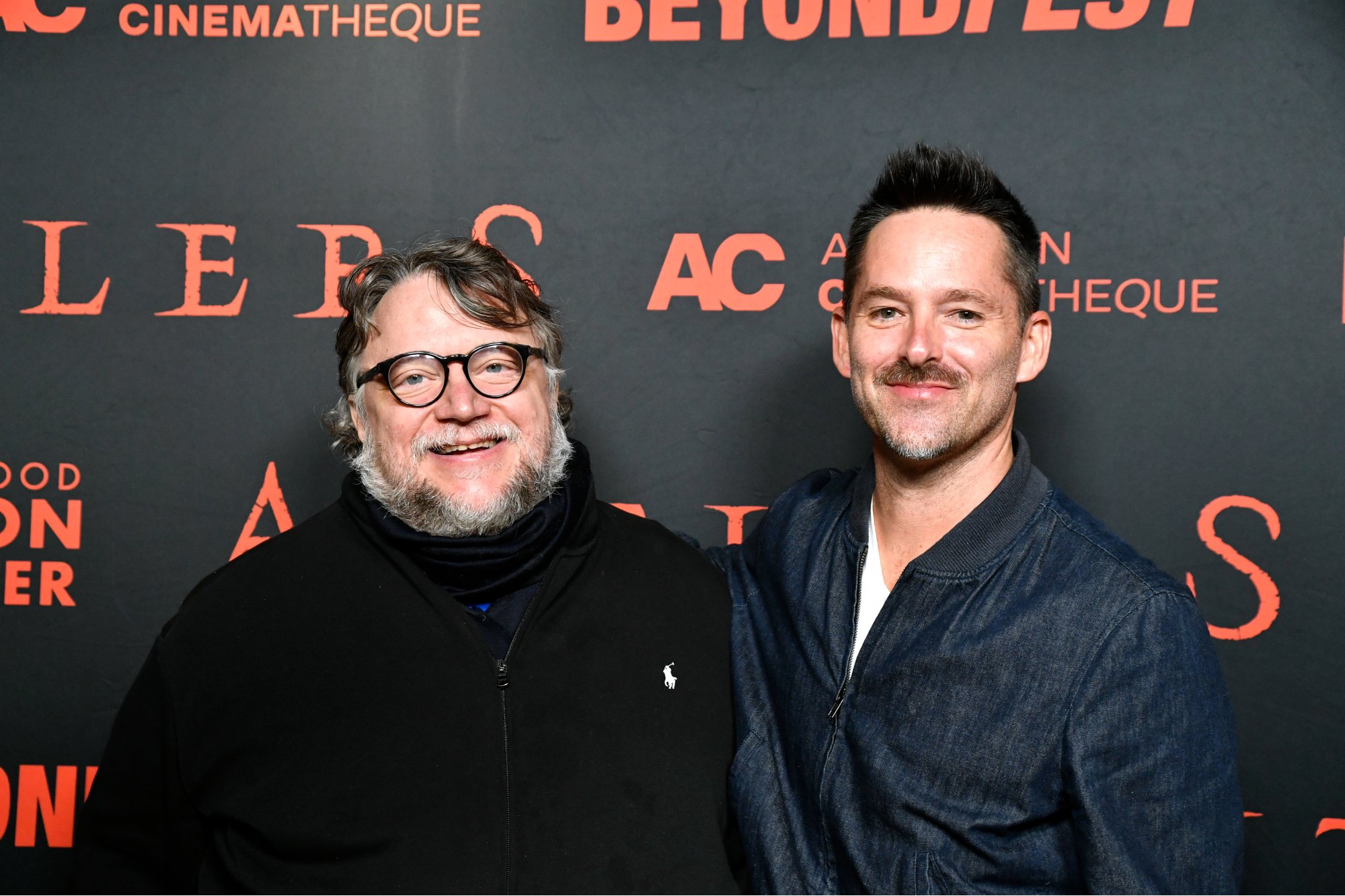 Antlers is set in a small, isolated Oregon town. The story follows middle-school teacher Julia Meadows (Keri Russell). She lives with her local sheriff brother, Paul (Jesse Plemons). One of her students named Lucas (Jeremy T. Thomas) concerns them, as something doesn't seem right. Little does the town know, he keeps a wendigo creature locked in his house and cares for it.
Cooper also co-wrote the screenplay with Henry Chaisson and Nick Antosca. Antosca's short story "The Quiet Boy" inspired Antlers. It was originally published in January 2019. The movie suffered from coronavirus (COVID-19) pandemic-related delays, but is finally hitting theaters Oct. 29.
'Antlers' Director Scott Cooper describes what it's like to work with Guillermo del Toro as a producer
An Antlers audience member asked Cooper what it was like working with del Toro after the Antlers world premiere. He described his producing style as a "submarine parent."
"Guillermo is a lot like a…which, I guess my parents were, I'm not this way, kind of like a 'submarine parent,'" Cooper said. "Just kind of lurking and will surface when needed…I'm accustomed to having directors who have very strong opinions often about performance or pace or that sort of thing."
Cooper continued: "But Guillermo, as we know is the foremost creature and monster creator in the world. So, I knew that I would be in great hands with that. And this was a hybrid approach of using both a real creature that we designed and a little bit of CG to perform some things that the creature couldn't. But, Guillermo was always there. Our filmmaking styles are very different."
"He knew what it was like to work with kids, short schedules, and not very much money," Cooper explained. "And, trying to create something that would pay homage to this sort of genre, but not feel like we're directly copying."
The Antlers director recalled, "I think it was the second or third day into shooting, he had been watching dailies, and he called me. He was like, 'Dude, you're making a high-art film.' I said, 'Really? I hope not. I hope this is a horror movie that's accessible to a lot of people.'"
Guillermo del Toro is very familiar with creatures
Del Toro is known for his creature design in movies such as Pan's Labyrinth, Hellboy, and Pacific Rim. He brings a plethora of experience to Antlers, especially when it comes to the creature department. Cooper even mentioned a piece of advice that del Toro gave him regarding the wendigo.
"I knew I wanted the wendigo to pay homage to Native American folklore, but look like a deer," Cooper said. "But, in this case, Guillermo said, 'What if it doesn't have eyes? Because you can't really negotiate with it.' The size, that sort of stuff. It's always nice to have another filmmaker come in to watch your cuts, who aren't living it every day…Guillermo was there just any time I needed him."
RELATED: 'Venom: Let There Be Carnage' — VFX Supervisor Confirms Carnage's Movement Is Based on This Predatory Arachnid