'The Queen's Gambit': What Is Anya Taylor-Joy's Net Worth?
It's official, Netflix's The Queen's Gambit has become the biggest miniseries to ever hit the streaming service. 62 million households watching the series within the first month. Set in the 1950s and 1960s, the show focuses on a fictional Master chess player named Beth. With an Emmy Award nomination, actor Anya Taylor-Joy is also getting some much-deserved shine.
The 25-year-old had starred in a handful of projects before The Queen's Gambit. However, none of them have quite given her the spotlight that she is basking in now.
Still, that didn't stop the Miami-born actor from already amassing a massive net worth.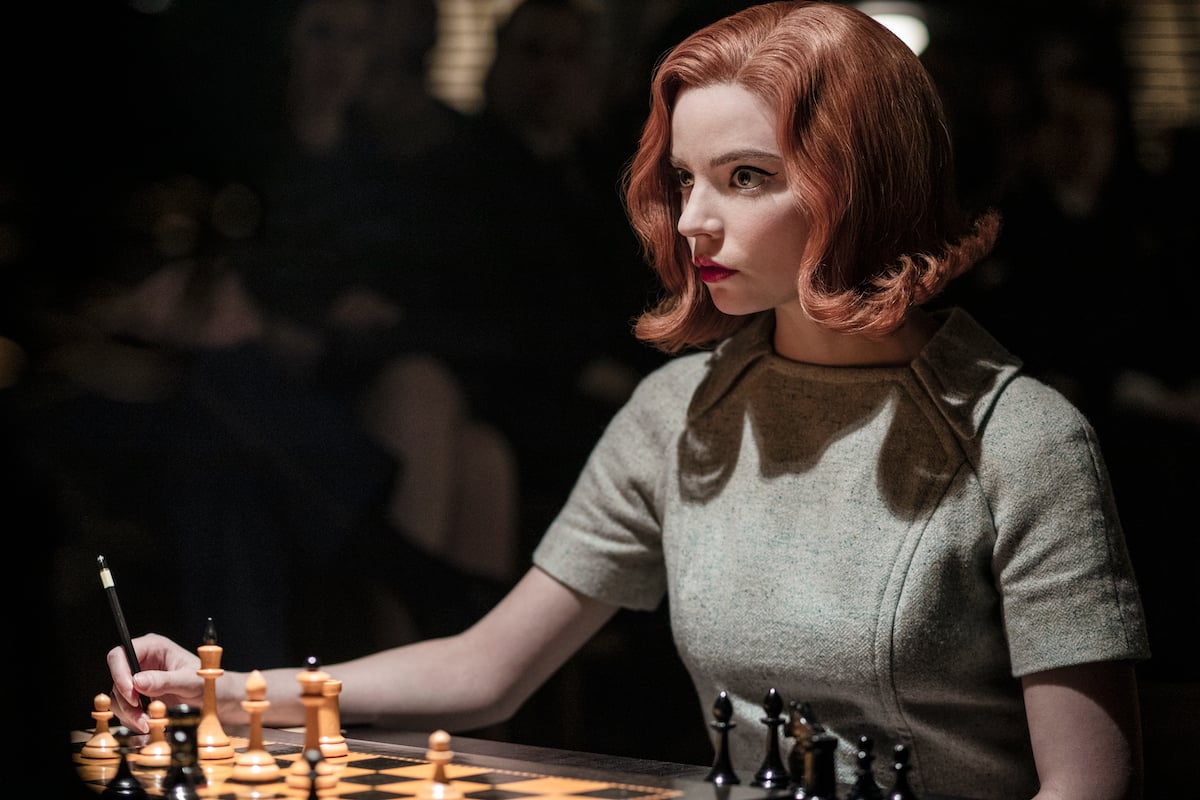 Anya Taylor-Joy became famous in 2015
Taylor-Joy's entry into the entertainment industry back in 2014 wasn't exactly glamorous. She had one scene in the horror-comedy Vampire Academy. However, it was cut on the editing floor. However, the former model did not let any of that deter her.
She went on to star in the period horror film, The Witch back in 2015, which was critically acclaimed. Later, she starred in Morgan, the Barack Obama biopic Barry, New Mutants, and Split. She has also been seen in a ton of period dramas, including Peaky Blinders and The Miniaturist.
However, pulling out Beth's chess set in The Queen's Gambit has really solidified her status as a superstar.
Anya Taylor-Joy's net worth is $3 million
Though Taylor-Joy has been working in the entertainment industry for several years, The Queen's Gambit has made her a household name. Now that she has starred as Beth, she will undoubtedly be able to have her pick when it comes to various film and television projects in Hollywood.
While she is only just now finding her way onto the A-list, her past projects leading into The Queen's Gambit have already provided her with a nice nest egg. According to Celebrity Net Worth, the actor is worth $3 million, and we can only expect that amount to rise from here.
Netflix's 'The Queen's Gambit' is critically acclaimed
The Queen's Gambit follows Beth Harmon, a young girl abandoned at a Kentucky orphanage after her mother's tragic death. While living at the orphanage, Beth is taught chess by one of the building's custodians. She soon discovers not just a talent for the game but a near obsession for it. This was something unheard of for a woman of that era.
However, as she's building a reputation in the chess world as a formidable opponent, Beth is also dealing with an addiction to tranquilizers and alcohol. The series is based on the 1983 book of the same name Walter Tevis.
"In the past, many women have had to hide their brains, but not today," Tevis said in a 1984 interview with The New York Times. He also talked about his personal ties to chess. He continued,
"I first began to play chess with my sister and the kids on my block. I've played well enough to know what a good game is. I can beat the average person, but I'm afraid to play those guys who set up boards in the street on Broadway."