Anya Taylor-Joy Wants to Shave Her Head for 'Mad Max: Fury Road' Prequel
In Mad Max: Furiosa, actor Anya Taylor-Joy will play a younger version of Charlize Theron's Mad Max: Fury Road character, Imperator Furiosa. And to keep in line with the fierce fighter's look for the prequel, Taylor-Joy wants to shave her head. 
Charlize Theron shaved her head for 'Mad Max: Fury Road'
Mad Max: Fury Road is the 2015 reboot of the popular '80 film series starring Mel Gibson. It follows Tom Hardy's Max Rockatansky and Charlize Theron's Imperator Furiosa as they join forces to overthrow a tyrannical cult leader in a post-apocalyptic world. 
Theron's shaved head in the movie makes Furiosa look gritty and fierce. And as the actor revealed, it's a character trait she pitched to writer/director George Miller after trying several other looks.
"I had done a press junket; my hair was really fried," Theron told Entertainment Weekly. "And I had a night where I thought, 'You know what? What if we just shave it?' 
"I wasn't fully convinced, so I called George," she recalled. "I probably woke him up at 3 a.m., and I said, 'What do you think about this idea?' And he was just really quiet. And then I could hear him breathe. It was like he took a deep breath. And I took that as a positive."
Charlize Theron posted a video of the buzzcut. And she admitted the new style allowed her to spend much less time fixing her hair. 
"There's something very freeing in that, for sure, definitely," Theron said. "And there's always something nice when you kind of take that importance of your femininity and make it about something more than just your hair."
Anya Taylor-Joy is thinking about shaving her head for the 'Mad Max: Fury Road' prequel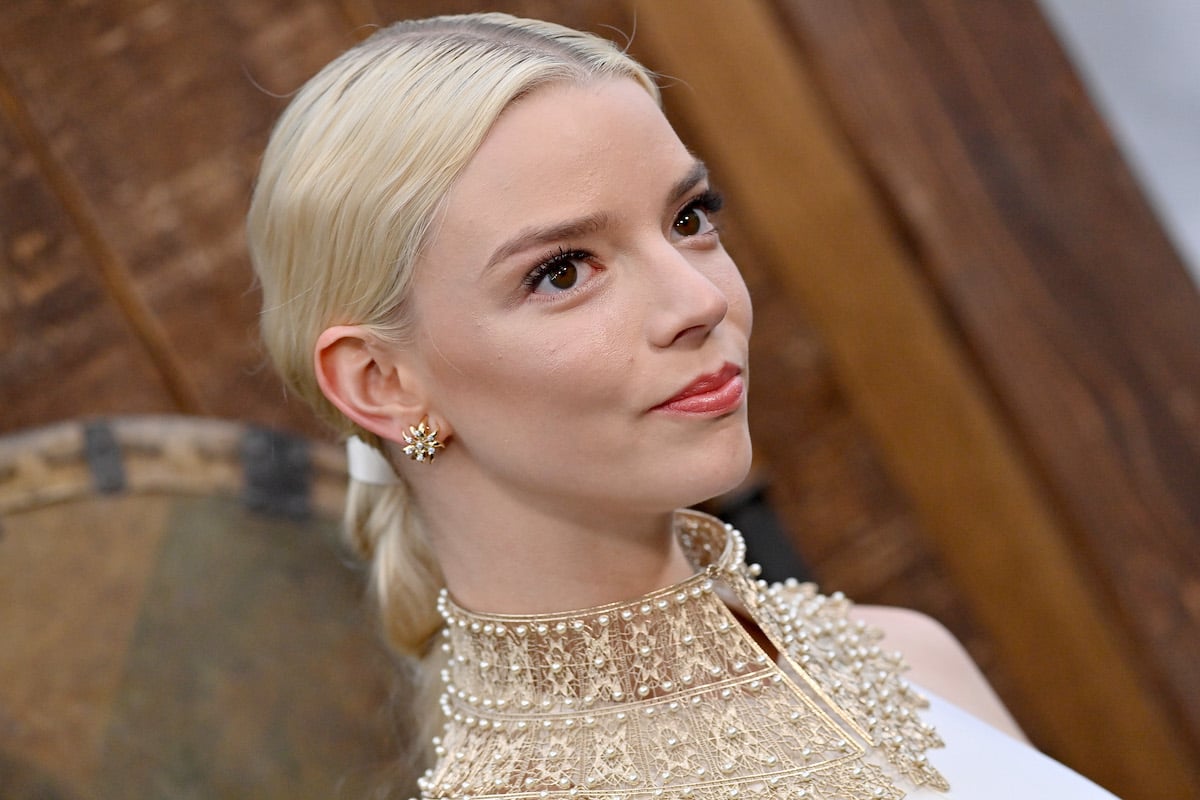 The Mad Max: Fury Road prequel centers on Imperator Furiosa and follows her life as a younger woman. In a recent interview with Variety, Mad Max: Furiosa costume designer Jenny Beavan revealed that star Anya Taylor-Joy wants to shave her head like Theron.
But apparently, it's not an idea Miller is keen on this time around. 
"She wants to, but George doesn't want her to," Beavan said. "So I don't know whether she will or not."
Anya Taylor-Joy is excited to take on physical challenges in 'Mad Max: Furiosa' 
In a chat with her Emma co-star Josh O'Connor for Variety's Actors on Actors, Anya Taylor-Joy revealed how thrilled she is to work with Miller. And she admitted she's looking forward to the physical challenges the new Furiosa role will bring. 
"The thing that makes me most excited about Furiosa is, number one, George Miller," Taylor-Joy said. "That brain is incredible. I feel so lucky and privileged to spend time with him and to grow alongside him. 
"I'm also really excited to do something physical," the Queen's Gambit actor continued. "To physically become something else is something that will weirdly give me a lot of peace. I'm quite excited to work hard." 
Taylor-Joy will begin filming Mad Max: Furiosa this fall. The film does not yet have a release date.