'Aquaman': Jason Momoa Actually Played a Citizen of Atlantis Many Years Earlier
These days Jason Momoa is best known as Aquaman in the DC Extended Universe. But he actually played a citizen of Atlantis long ago.
Superhero movies are everywhere in pop culture. So much so that it seems like everyone has some kind of connection to the genre. And Jason Momoa is no exception to that. These days, the actor is best known as Aquaman in the DC Extended Universe. But believe it or not, DC Comics' Arthur Curry isn't the first time Momoa has played a citizen of Atlantis.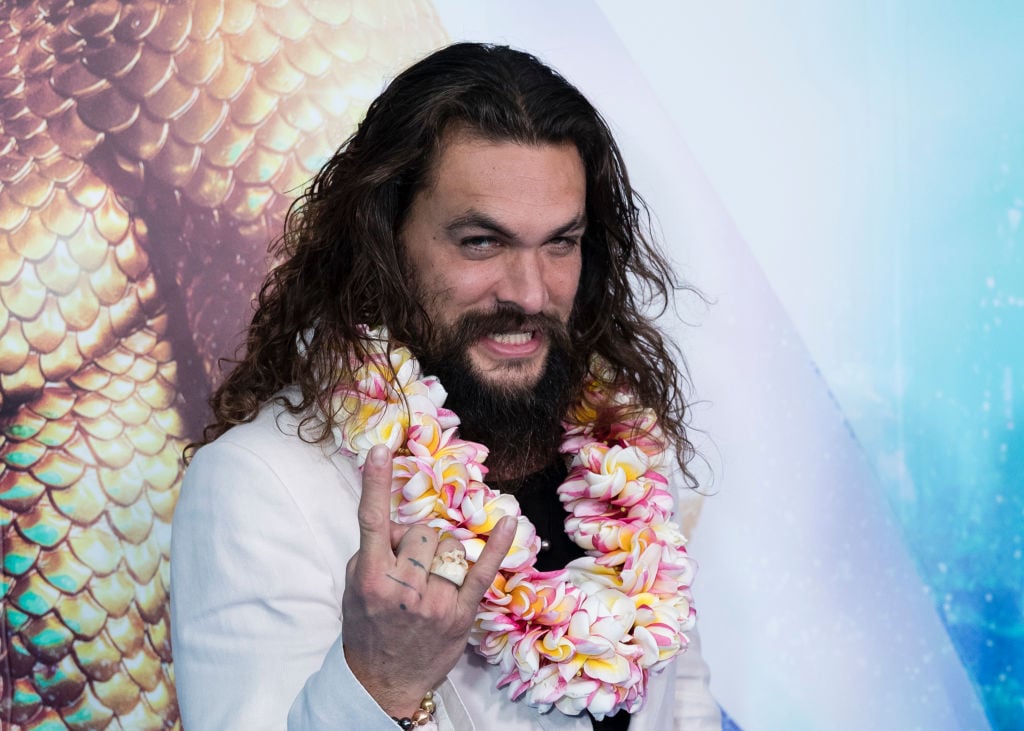 Jason Momoa led 'Aquaman,' the DCEU's first billion-dollar hit
Against all odds, Aquaman became a monster hit in 2018. For the longest time, the character — who famously communicates with sea creatures — seemed like a punch line. There was no way a movie adaptation could be successful, right?
Then director James Wan brought his horror experience and stylistic sensibility to the project. With Momoa in the lead, the pair delivered an old-school action-adventure that truly connected with audiences. In fact, Aquaman remains the biggest hit throughout the entire DCEU.
Batman, Superman, and Wonder Woman — DC's three biggest heroes — had all headlined movies in the DCEU. But Aquaman surpassed them all. The movie earned $1.1 billion at the worldwide box office. Perhaps it worked so well because Momoa knows a thing or two about Atlantis.
But the actor has played a citizen of Atlantis before
Most fans probably first discovered Momoa on Game of Thrones. Truly, his performance as Khal Drogo made an impression on viewers. But several years before that, Momoa connected with sci-fi/fantasy audiences as Ronon Dex on Stargate Atlantis.
The show was the second to be based on the 1994 box office hit Stargate. It aired from 2005 to 2009 on the Sci Fi Channel, now known simply as Syfy. But it wasn't until its second season that Momoa — a former star of TV shows Baywatch: Hawaii and North Shore — joined the cast.
Momoa played the character — who hails from a highly advanced planet — and appears in more than 70 episodes. Soon after his introduction, Ronon joins the Atlantis expedition. Momoa stayed with the show from season two until the series finale.
When will Momoa's Aquaman return to the DCEU?
Momoa may have bid farewell to the Stargate franchise following the conclusion of Stargate Atlantis. But he isn't leaving the DCEU anytime soon. In fact, if rumors of The Flash solo movie are true, Momoa will have a pivotal role in that project. Then, of course, there's the Aquaman sequel.
Following the first movie's billion-dollar box office, Warner Bros. has made Momoa a major face for the franchise. And following a string of hits, the DCEU is really picking up the pace. Beginning in 2022, the franchise will release as many as four movies per year.
The last of these will see Momoa return for Aquaman 2. Other stars remain unconfirmed, but Yahya Abdul-Mateen II has confirmed he will at least return as Black Manta. The untitled sequel — once again directed by Wan — will release on Dec. 16, 2022.