Aquaria Quoting Jinkx Monsoon's Snatch Game Character Is the 'Drag Race' Crossover Some Fans Needed
She may be an aquarian, but she's also a RuPaul's Drag Race superfan. When Aquaria visited Bob the Drag Queen's YouTube series, Purse First Impressions, she was sure to reference another iconic moment from the reality competition series. 
Here's what we know about this drag superstar and what she had to say about the queens (and the judges) from RuPaul's Drag Race UK season 2.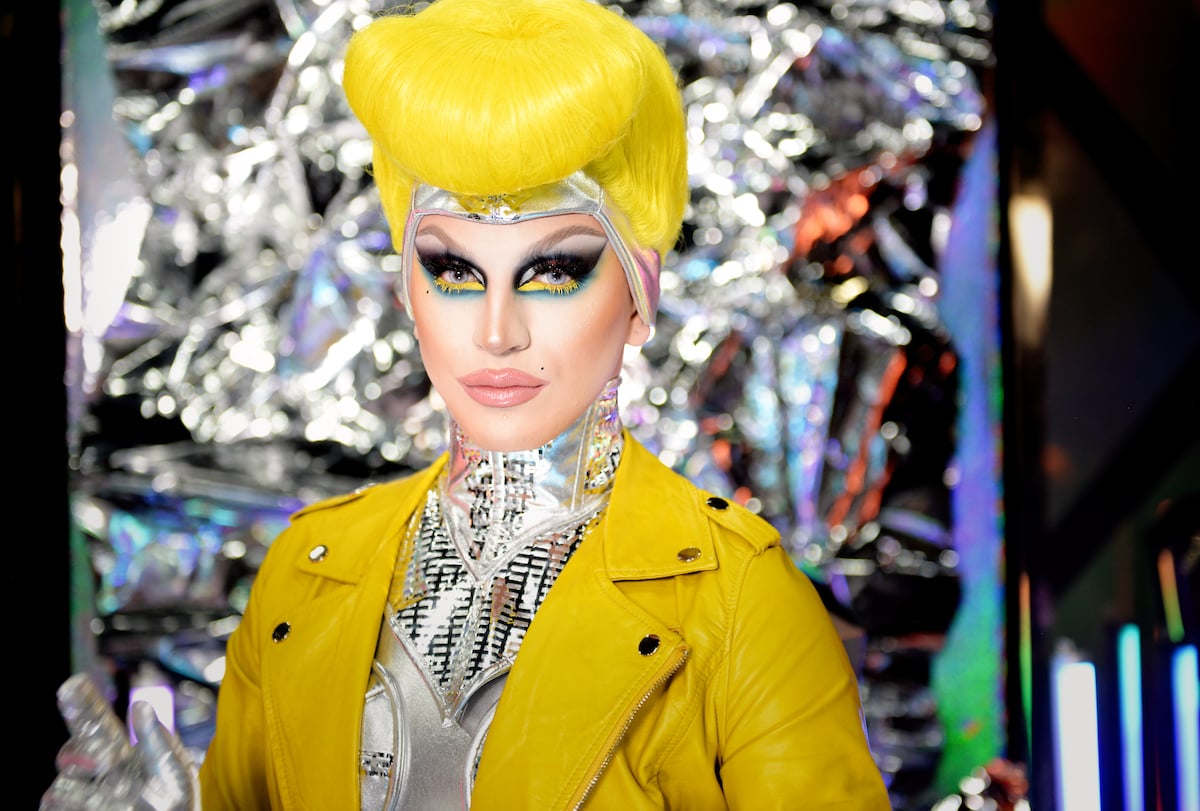 Aquaria referenced Jinkx Monsoon while doing a video with Bob the Drag Queen
Even former contestants from this series are superfans of the reality series. In her YouTube series, titled Purse First Impressions, Bob the Drag Queen invited guests to discuss the latest episodes of the spinoff, RuPaul's Drag Race UK. 
The person invited for the first episode was the winner of season 10, Aquaria. The queens discussed some of the new members of the Drag Race family, including some of the celebrities behind the judge's panel. One of them even dated a current contestant from season 13, Tina Burner. 
"Did you know that Tina Burner is Graham Norton's ex," Bob the Drag Queen asked. Aquaria replied, with a Jinkx Monsoon-esque accent, "'quite the scandal, really."
Jinkx Monsoon did Little Edie for the Snatch Game
Aquaria's quote came from Jinkx Monsoon, the winner of season 5 of the reality competition series. For the Snatch Game, her character was Little Edie, the first cousin of Jacqueline Onassis. 
When there was a reference to Marilyn Monroe and John F. Kennedy, the drag performer said as her character, "quite the scandal, really." After a few more jokes and a "glamorous" runway, Jinkx became the winner of the challenge. 
When it was time for Aquaria to do for Snatch Game for season 10, she chose the former First Lady, Melania Trump. That same episode, she wore an oil-soaked mermaid look on the runway and won the maxi-challenge.
Aquaria is a known superfan of 'RuPaul's Drag Race'
Aquaria has always been a Drag Race superfan, even showcasing her love for the reality series while she was a competitor on season 10. (Her speech for why she should be "America's Next Drag Superstar" included quotes and moments from Drag Race herstory.)
Even before she was competing on the series, she was rooting for some of her favorite drag performers. That includes Sharon Needles, the winner of season 4, who eventually became her drag mother. Aquaria also had a mini-rivalry with fellow season 10 contestant, Miz Cracker, who would reportedly wear very similar dresses to Aquaria. 
After serving a few iconic looks, slaying the Snatch Game, and writing an original verse for RuPaul's song "American," Aquaria made it to the Top 4 of her season. During the finale, she made it to the Top 3, along with Eureka and Kameron Michaels. Then, RuPaul crowned her the winner.