Are Beyoncé and Jay-Z Religious?
Beyoncé and her husband, rapper Jay-Z, are two of the most influential people in the world. Wealthy, powerful, and blessed with a beautiful family that includes their daughter Blue Ivy and baby twins Rumi and Sir Carter, it seems like there's nothing that the power couple can't accomplish. 
Beyoncé's horde of devoted fans, known as the "Beyhive," follow every aspect of her life, supporting her on every new adventure. Recently, her fans started wondering what religion the superstar couple subscribes to, and whether or not the two attend church.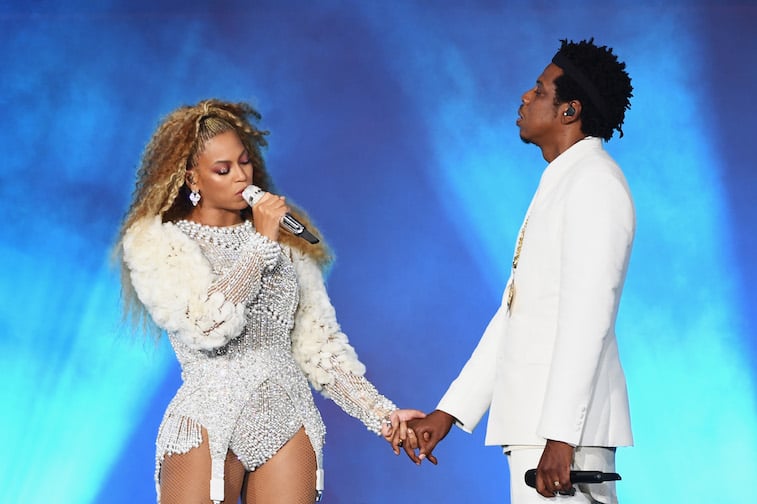 What religion is Beyoncé?
Beyoncé was born and raised in Houston, Texas. Her talent for entertainment was discovered early when her teachers realized that she had a powerful singing voice and was able to hit even the highest notes. As a founding member of the girl-power supergroup "Destiny's Child," Beyoncé became a global superstar.
In the years since she first became famous, she has branched out to explore every avenue of the entertainment business, from acting to dancing. She has reached iconic status, and her star rose even higher once she married fellow musician, Jay-Z, in 2008, after years of dating.
Beyoncé is notoriously private about her personal life and grants very few interviews. She rarely discusses life with her children and husband, much less deeply personal topics such as religion. However, reports claim that the superstar was raised as a Christian and has been a member of St. John's Methodist Church since she was very young.
Some of her song lyrics definitely seem to have religious undertones, especially her hit "Halo," which some fans have interpreted as a woman finding spiritual enlightenment.
Is Jay-Z religious?
Jay-Z is a little more open than his wife and has spoken out several times over the past few years regarding his religious views and unique take on spirituality.
Following rumors that he had become a member of the secret Illuminati organization, Jay-Z set the record straight and said that he believes in one god, not the individual gods that each religion claims. He said that the reports claiming he was in a cult were "ignorant" and that he wouldn't be addressing such things in the future.
While Jay-Z and Beyoncé have both come under fire for their racy, provocative lyrics and suggestive music videos, the couple doesn't seem to sweat the haters. It seems as though they are happy with each other and their family, and as long as they are comfortable with their work, that's all that really matters.
After all, the numbers speak for themselves, and the two still dominate the charts after many years in the industry.
How are Beyoncé and Jay-Z raising their children?
The longtime couple doesn't mind putting themselves in the spotlight but when it comes to their children, they have very strict policies in place. Beyoncé and Jay-Z have three children, their oldest daughter, Blue Ivy, born in 2012, and their twins, Rumi and Sir Carter, born in 2017.
In a rare interview, Beyoncé revealed that she had a very difficult pregnancy with the twins and even suffered from the debilitating condition preeclampsia, which can cause dangerously high blood pressure.
The couple prefers to keep their children well away from the media and don't often speak out about their home life. However, based on the personas that they have created, and their incredible work ethic, it seems likely that Beyoncé and Jay-Z are teaching their children to work hard, stay focused, and be kind to people.
That's a mantra that will serve them well as they get older, no matter what religion they might choose to follow.