Are Blake Lively and Ryan Reynolds Good Parents?
Due to the mysteries surrounding the Lively-Reynolds clan, many fans have wondered whether or not Lively and Reynolds are truly great parents. 
Blake Lively and Ryan Reynolds are one of Hollywood's most beloved couples. They are charming, funny, and seem completely devoted to each other.
Reynolds and Lively are also deeply committed to raising a family together and are not shy about proclaiming their love for their children. Still, the couple's loyal fans rarely get to catch a glimpse of their adorable youngsters and don't know many details about the children.
Due to the mysteries surrounding the Lively-Reynolds clan, many fans have wondered whether or not Lively and Reynolds are truly great parents. 
When did Blake Lively and Ryan Reynolds get married?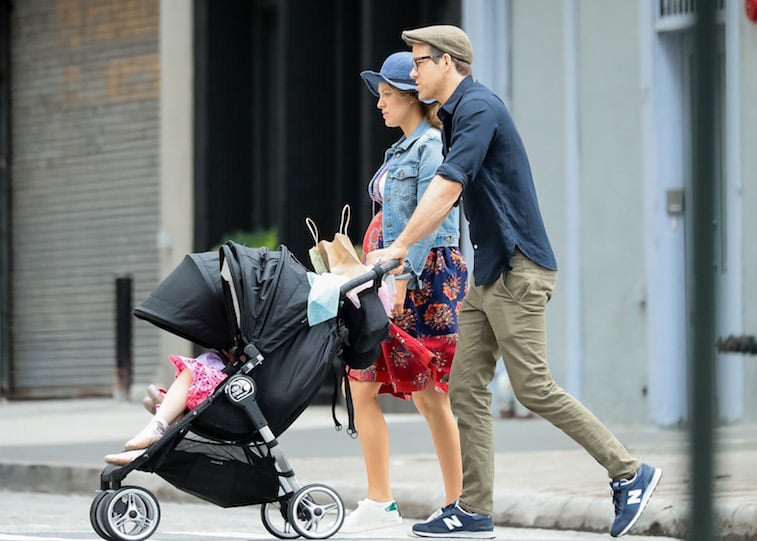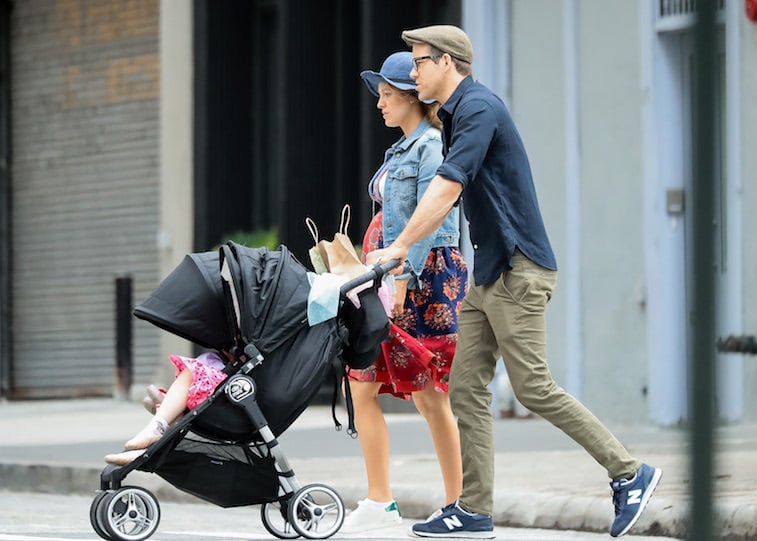 Blake Lively and Ryan Reynolds first met in the summer of 2010, but since they were both involved with other people at the time, reportedly, nothing romantic happened – that is, not until late 2011, by which time they had both separated from their respective partners.
Lively and Reynolds were low-key about their relationship and although they were spotted all over the world, visiting with family and going on romantic dates, it was still a surprise to many when the two got married in September 2012. 
True to their habit of keeping much of their personal life under wraps, very few photos have ever been shared of Lively and Reynolds' wedding day – although knowing Lively's devotion to all things lifestyle, it was surely a day to remember for all guests and family members in attendance. The couple didn't wait long to start a family, and soon, their names were in the headlines once again.
How many kids do Blake Lively and Ryan Reynolds have?
In December 2014, Lively gave birth to the couple's first child, a daughter named James. Almost exactly two years later, they welcomed a second child, another daughter whom they named Inez.
Fans were treated to their first real glimpse of the oldest two children when Lively and Reynolds brought them to Reynolds' star ceremony at the Hollywood Walk of Fame in late 2016. 
In late 2019, Reynolds and Lively expanded their family and welcomed another daughter. While the youngest child's name has not yet been revealed, and few details are known about the new addition, the happy parents have spoken out a few times about the chaos and excitement that comes with being in a family of five. 
Blake Lively and Ryan Reynolds are devoted parents
In a recent Good Morning America interview, Blake Lively opened up about how life has been since having her third child. She was completely honest, stating that "It's like going from two to 3,000. I mean, we have so many children. It's pretty crazy. We're outnumbered, and it's a lot."
Lively also acknowledged that going from two to three children has been a game-changer for her and Reynolds: "People say going from two to three, it's the same, you know, it's kind of easy—those people do not have three kids. It is real crazy. But I'm here."
As a working mom of three, Lively has a lot to juggle each day. Still, she tries to get a daily workout in, even if it means incorporating her three young children into it. She recently revealed that during prep for a movie role, she would get up at 5 a.m. in order to work out and use her kids "as weights" instead of using a more traditional weighted vest.
Clearly, Lively is devoted to doing what it takes to get stuff done — by whatever means necessary.
While Reynolds and Lively haven't stated whether or not they might want more children in the future, it seems safe to assume that they might eventually want to expand their family. After all, they are certainly loving parents who want to keep their children protected from the media spotlight and allow them to have a normal, happy childhood.