Are Cara Maria Sorbello and Paulie Calafiore Ditching 'The Challenge' to Pursue a Different Type of Business?
MTV's The Challenge has been on TV for over two decades, and there are certain players who we've been competing for the big money for years. Cara Maria Sorbello got her start with The Challenge on Fresh Meat 2. And over the years, she's learned to sharpen her physical skills and politicking to make it to multiple finales and win the grand prize a number of times.
Sorbello's certainly proved she's a force to be reckoned with, but some other Challenge contestants don't like her personality. And her relationship with fellow contestant Paulie Calafiore has also come under fire. Now, we're not sure if either Calafiore or Sorbello will make a return to the show — but it seems they have a backup plan instead. Here's what they appear to be up to.
Cara Maria Sorbello said she's taking a break from 'The Challenge'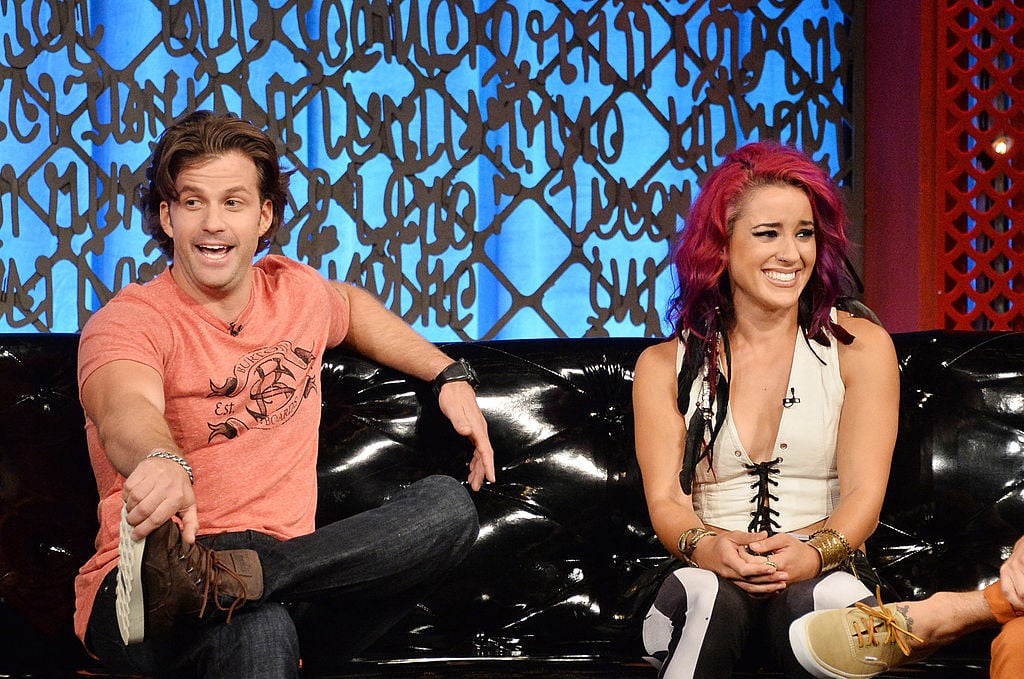 Fans of The Challenge can expect to see Sorbello come on the show and dominate until the end. But it seems after her Season 34 loss with Calafiore, she may be ready to take a break. Being on the show isn't just a physical challenge, but it also can cause the competitors to have mental breakdowns. And Sorbello alluded that she needs to take some time off from the show for her own personal wellness.
According to Us Weekly, Sorbello spoke to the podcast Watch With Us about her future with the series.
"You can't put a price tag on happiness. For so long, I was, like, you know the money is so good. I can't say no. I needed a little break for my own sanity and my own happiness, just finding what makes me me again and get my light back," Sorbello said. She also mentioned that if Calafiore chooses to go on the show, she would "happily stay home, work on everything at home and cheer him on."
She's now posting to Instagram all about her new wellness ventures
Those who follow Sorbello's Instagram frequently see photos of her horses, her sportswear, or her with Calafiore. But since the end of 2019 and the beginning of 2020, her content has been totally different — and it's even made her followers question if she's OK or even with Calafiore anymore.
On Jan. 7, Sorbello posted a photo of a button with the word "reset" on it. And after that, she announced in another post her new plans for quality content.
"I hit the reset button for 2020," Sorbello said in another post on Jan. 12. "I've got so much content that I'm so excited to start showing with you!" she announced again after stating the "old Cara Maria" is gone.
Then, on Jan. 14, she posted a video teasing her "Lazy Person's Guide to Eating Kind of Healthy." "I will be posting short videos with easy to make meals and snacks that help you stay healthy when you are short on time," she explained — and it seems this may be the direction she's taking her personal business ventures now that she's steering away from MTV.
Paulie Calafiore is also making his social media presence more fitness-focused
It's not just Sorbello who's hoping to capture her audience's attention with health and fitness. Calafiore is also posting plenty of fitness content to his Instagram.
"COMMITMENT! That's my promise to you in 2020… Are you ready to commit to me and your fitness goals this year?" he captioned an Instagram video on Jan. 13. And in the video itself, he announced he'll be doing live videos twice a week to show home workouts. "We're here, we're getting fit in 2020. Let's get after it."
It doesn't seem like a coincidence that both Sorbello and Calafiore seem to be changing up their content now that 2020 has begun. Could they be planning for a complete departure from The Challenge in hopes that their fitness content can sustain them? We're not sure — and from what we know of Calafiore, we doubt he'd quit the show without winning first. We'll have to wait and see what they get up to, and if they're even still together, as 2020 continues.
Check out Showbiz Cheat Sheet on Facebook!