Are Chip and Joanna Gaines Good Parents to Their 5 Kids?
Chip and Joanna Gaines are one of the most popular couples in pop culture. They rose to fame on the binge-worthy HGTV show Fixer Upper, cracking jokes and renovating dilapidated houses in their hometown of Waco, Texas.
Even though Chip and Joanna Gaines are no longer filming new episodes of Fixer Upper, they are still very much in the public eye through their numerous other projects, which means that their parenting skills occasionally come under close scrutiny.
How many kids do Chip and Joanna Gaines have?
The world was introduced to the charming Gaines family in 2013, when the pilot episode for their HGTV show, Fixer Upper first aired. The show itself became hugely popular, and Joanna Gaines' decorating style started to become widely imitated.
However, even more than the show, people loved the family. Chip Gaines worked in demolition and construction, helping to renovate houses from the inside out, while his charming wife, Joanna Gaines, designed and decorated every facet of the interiors.
Chip and Joanna Gaines often brought their children along with them to job sites, helping them learn the fundamentals of their work. Viewers were also treated to occasional glimpses of Gaines's home life.
Their idyllic farm, full of dogs, goats, and chickens was frequently featured on the show, and throughout the years, audiences began to accept the down-home family as part of their everyday lives. Although Chip and Joanna Gaines did allow their children to be on the show, they have remained fiercely protective of their children's privacy.
However, it is known that they have a total of five children: oldest son Drake, daughter Ella, another son named Duke, and their youngest daughter, Emmie Kay. The baby of the family, Crew, was born after Fixer Upper went off in the air, in June 2018.
Chip and Joanna Gaines are strict parents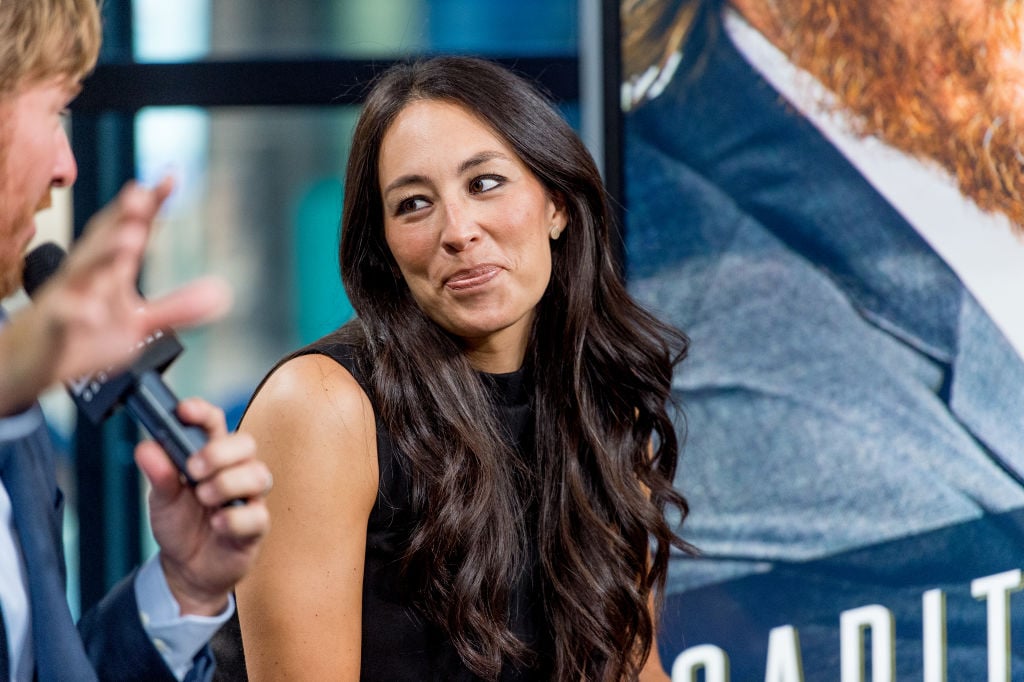 Although they keep their family away from the media, for the most part, Chip and Joanna Gaines have talked a little bit about their parenting styles and the way that they run their household. According to a recent report, the family doesn't own a television and prefer to have their kids play with basic toys such as paper cups or simple wooden blocks.
They are also big believers in giving their kids chores to do every day as a way to build responsibility. Chip Gaines also doesn't hesitate to step up and take a strict approach, when necessary, while Joanna Gaines considers herself to be much more laid-back when it comes to the kids.
Do Chip and Joanna Gaines ever struggle as parents?
As much as Chip and Joanna Gaines seem to have the whole parenting gig completely nailed down, there are times when they have struggled. In a blog post, Joanna Gaines admitted that she has struggled as a working mom and that "it's the hardest when my kids grab onto me as I'm walking out the door and say, "Mommy please stay home!'"
She went on to describe how she doesn't like to neglect their feelings at that moment and always makes it a point to tell them that being around them is her favorite thing in the world. She also looks for creative ways to let the kids know that she's thinking of them throughout the day, including leaving little notes in their lunchboxes.
Even though the Gaines are the picture of perfection, it is clear that they are as human as anyone else. The very real way that they admit their struggles no doubt endears them to their fans even more.