Are Cobra Kai the Good Guys on the Netflix Series?
Cobra Kai is the streaming series version of The Karate Kid. There's a reason they didn't just call the show Karate Kid. Although Ralph Macchio reprises his role as Daniel LaRusso, there's more to the show than the movies. Johnny Lawrence (William Zabka) is a main character, too. So are Cobra Kai still the bad guys?
[Spoiler alert: This article contains spoilers for the first three seasons of Cobra Kai.]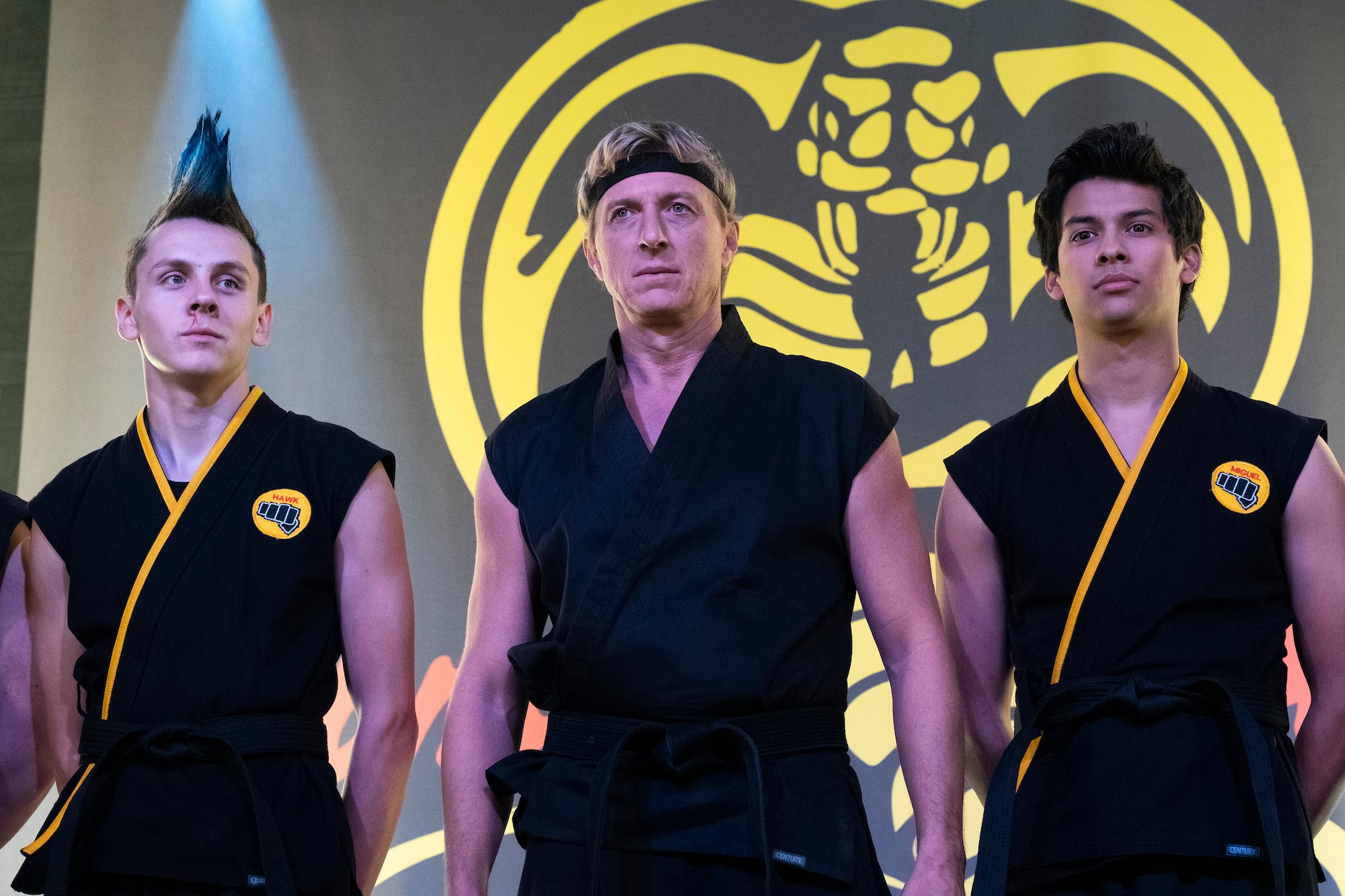 It's complicated. Cobra Kai acknowledges the role the evil dojo has played in the Karate Kid films. However, it also gives Johnny a shot at redemption. In the end, Cobra Kai don't get to be heroes for long. 
Cobra Kai were the villains in 3 'Karate Kid' movies 
In The Karate Kid, Daniel moves to California with his mother. There, he gets picked on by Johnny and his fellow Cobra Kai Karate buddies. Since they beat Daniel up with Karate, Daniel starts training privately with Mr. Miyagi (Pat Morita) so he can defend himself. In the end, he faces Johnny at the All Valley Karate Tournament where Sensei John Kreese (Martin Kove) will do anything to win, even order Johnny to cheat. 
Cobra Kai is still a thorn in Miyagi and Daniel's side at the beginning of The Karate Kid Part II. Miyagi has to save Johnny from Kreese when Kreese attacks him for coming in second. Then Daniel and Johnny travel to Okinawa for the rest of the movie. 
When they return in The Karate Kid Part III, Cobra Kai is back in a big way. Terry Silver (Thomas Ian Griffith) helps Kreese get revenge on Daniel. When a new challenger to Daniel's title enters the competition, Miyagi won't train Daniel just to win for sport. So Silver agrees to train Daniel in Cobra Kai, but it's a trap. 
'Cobra Kai' made Johnny Lawrence the hero
Daniel and Miyagi defeated Cobra Kai three times in the movies, but they're back in the series. 30 years later, Johnny hasn't amounted to much and he pines for his high school glory days. He remembers his time practicing Karate as the best years of his life. So he reopens the dojo, hoping he can do it right this time without Kreese.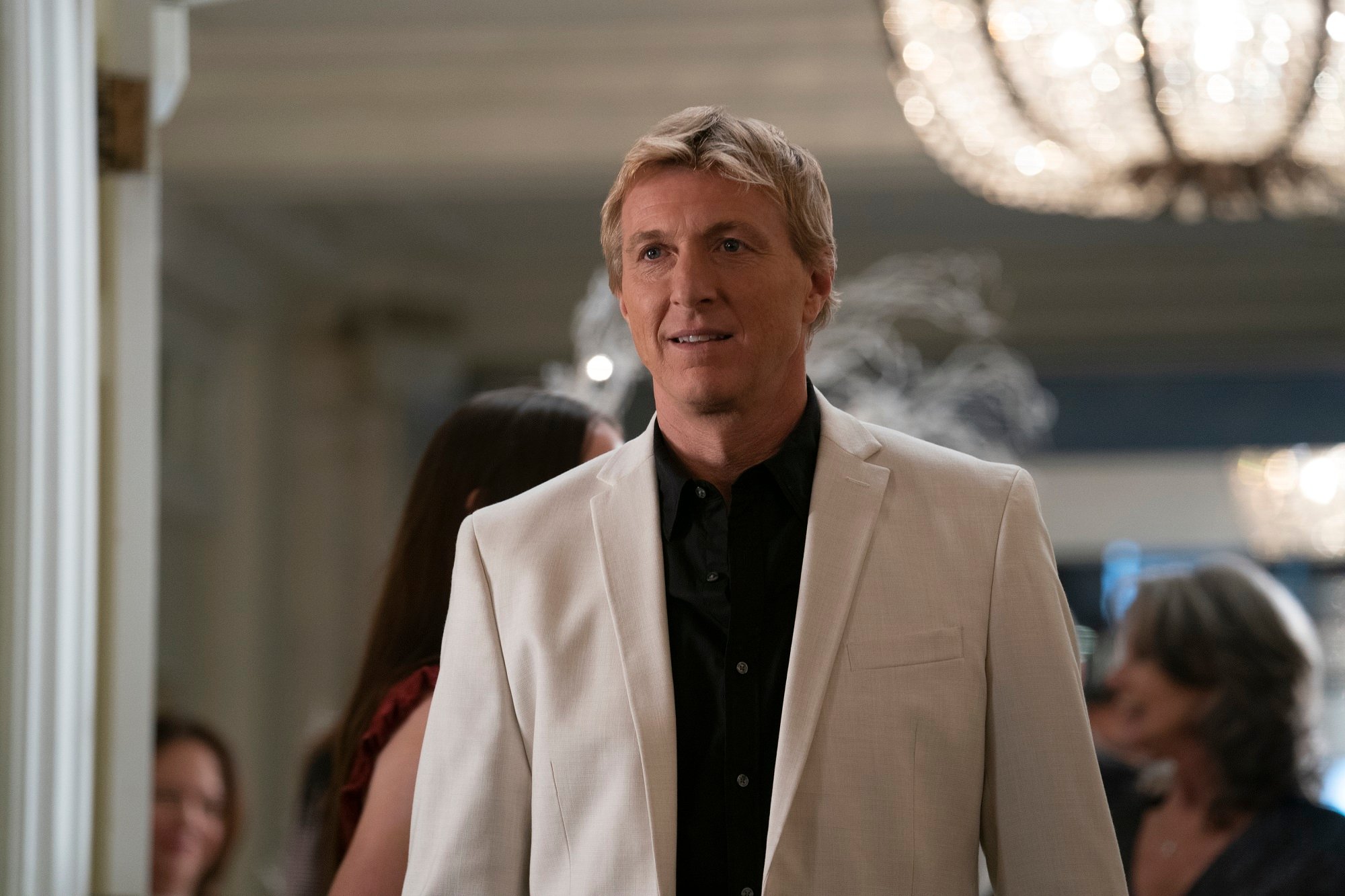 Johnny teaches new students like Miguel (Xolo Maridueña), Eli (Jacob Bertrand) and Aisha (Nichole Brown). Just seeing the snake logo signs sets Daniel off. With the show showing Johnny more empathy, Daniel comes off as a bit of a bully. He doesn't trust Cobra Kai but he goes overboard sabotaging Johnny's business. 
Unfortunately, Johnny learns that he is teaching his students the same wrong lessons Kreese taught him about winning at all costs. And, the reopening of the dojo attracts Kreese back to the Valley. In season 2, Johnny tries to teach his students some humility, but Kreese ousts him from his own dojo by the end. 
Now they're the villains again 
Johnny's lesson in humility backfired when Miguel showed Robby (Tanner Buchanan) mercy in their high school fight. Robby took the advantage and put Miguel in the hospital. That was the event Kreese needed to kick Johnny out of Cobra Kai. Johnny focused on Miguel's recovery and a few other students came with him as he started Eagle Fang. 
However, the Cobra Kai students kept coming after Daniel's students, including his daughter Samantha (Mary Mouser). Eagle Fang and Miyagi-Do hope to resolve this in season 4. In an effort to stop all the kids from fighting, they made a deal with Kreese. Whichever dojo wins the next All Valley Karate Tournament will also win the rights to teach Karate in the valley. The loser will retire. But, in season 4, Kreese will call in reinforcement from Silver.