Are 'Counting On' Fans Reading Too Much Into Jill Duggar's Posts, or Is She Taking Jabs at Her Family?
Jill Duggar and the rest of the Duggar family have been pretty active on social media since the Coronavirus lockdown started. Jill, however, appears to have a different endgame than her supersized family. While the Duggars have been busy trying to shore up their image and act like there is no familial rift happening, Jill has taken to subtly shading the matriarch and patriarch of the Duggar clan. At least, that's what family followers think is going on. So, is Jill throwing jabs at Jim Bob and Michelle Duggar, or are people merely reading too much into it?
Jill's new air freshener has family critics thinking she's taking a stand
Jill took to Instagram to share a new air freshener she picked up recently. The air freshener, affixed to the rearview mirror of her car, reads, "No longer a slave to fear." Fans have taken the statement to suggest she no longer fears her family, and will no longer play a part in their media circus.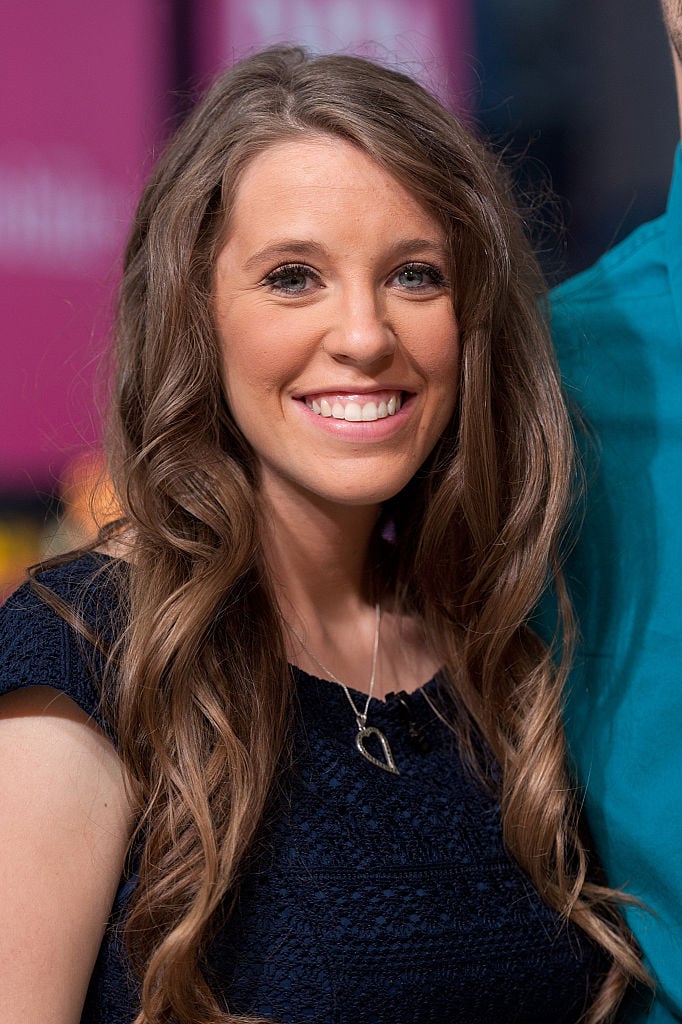 The assumption comes after Derick Dillard, Jill's husband has stated that she is currently in therapy working through issues with boundaries. Could the air freshener be a statement about the work she's doing in therapy? It's possible. But it seems equally likely that the air freshener is part of a sponsorship. Jill included a discount code in the same story that featured the air freshener
Fans are desperate to see Jill break free
Family followers are desperate to see a Duggar kid break free from the strict belief system they were raised in. For years, many believed Jinger would be the one to get it done. In fact, there is an entire forum named after the notion that she would break off. While Jinger is the one who moved furthest from her famous family, Jill has emerged as a clear family rebel.
Jill seems to be the Duggar who has strayed the furthest from the family's strict rules. She no longer follows the family's dress code, has decided to send her child to a mainstream school, and even has a piercing. Derick has stated that his family doesn't follow the IBLP, and he's been pretty transparent on his thoughts on the ultra-conservative Christian ministry.
Even the most ardent Duggar family critics seem to be cheering Jill's transformation on. But, does that necessarily mean she's making moves to break completely clean of her family? It's too early to tell, but if Derick goes to market with the tell-all book he claims to be writing, Jill might not have a choice. Her Instagram posts, however, may be telling. Perhaps she's ready to make the leap.
A family insider claims Jim Bob Duggar disowned Jinger Duggar
A family insider spoke to The Hollywood Gossip and claimed Jim Bob briefly disowned Jinger because she moved to Los Angeles. According to the reported insider, Jim Bob had a seething distaste for Jeremy Vuolo when he learned he didn't adhere to the same religious beliefs, and the move to Los Angeles was the last straw. According to that same insider, Jinger was only welcomed back into the fold when a church elder suggested disowning her would bring bad press.
If Jim Bob was willing to step away from one daughter simply because she decided to live on the West Coast, it seems like that he would disown another for what he perceives to be her husband's "sins". In short, if Derick writes a tell-all book, and that remains a big if, the Duggar family rift may not be a poorly kept secret anymore. Instead, it could be an all-out war.