Are Courteney Cox and Her Ex-Husband David Arquette Still Friends?
Now that a few years have passed since their split, we wonder, are Cox and Arquette still friends, or did their breakup drive them apart?
Scream co-stars Courteney Cox and David Arquette are the perfect example of life imitating art. Like their characters, the actor's relationship started out casual, and after getting to know each other, the unlikely pair became a couple.
However, after maintaining a loving relationship for 11 years, Cox and Arquette called it quits and eventually moved on with other people. Now that a few years have passed since their split, we wonder, are Cox and Arquette still friends, or did their breakup drive them apart? Here's what we know about their relationship.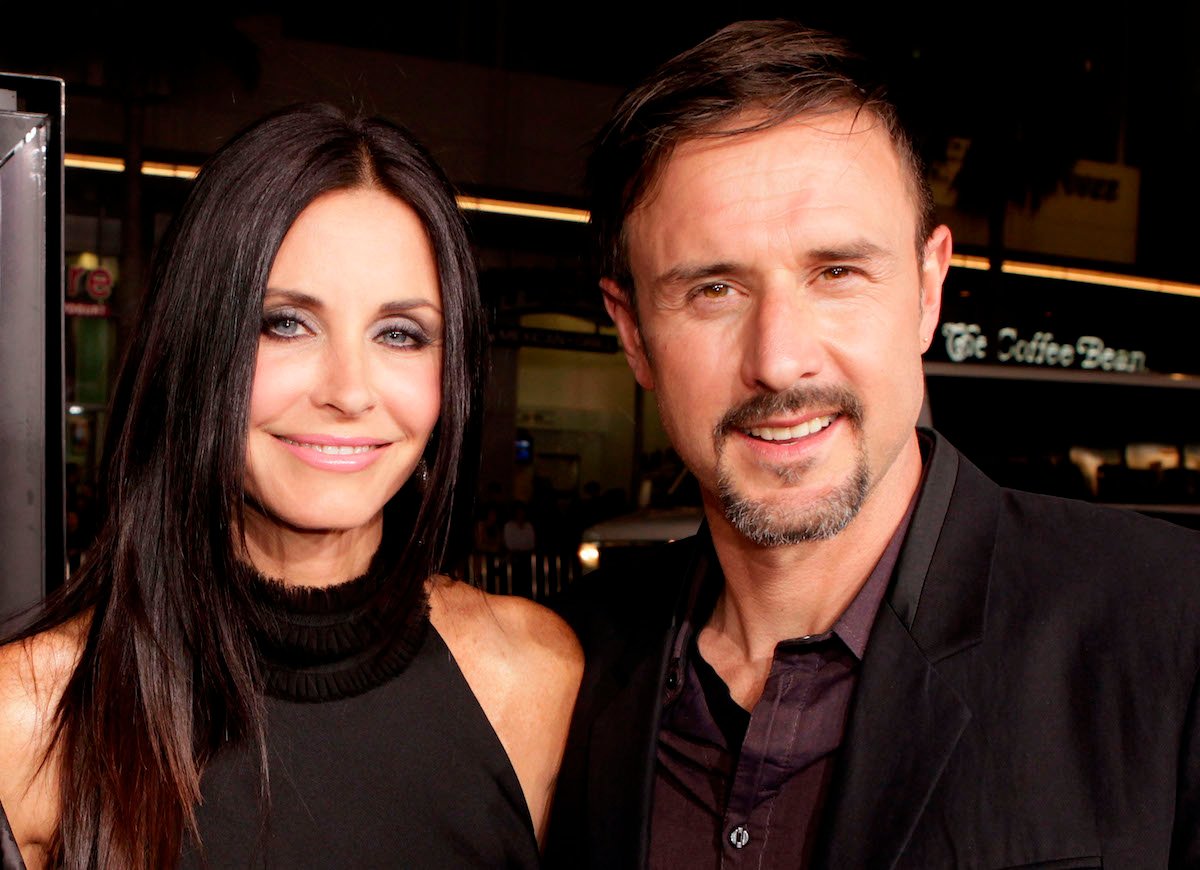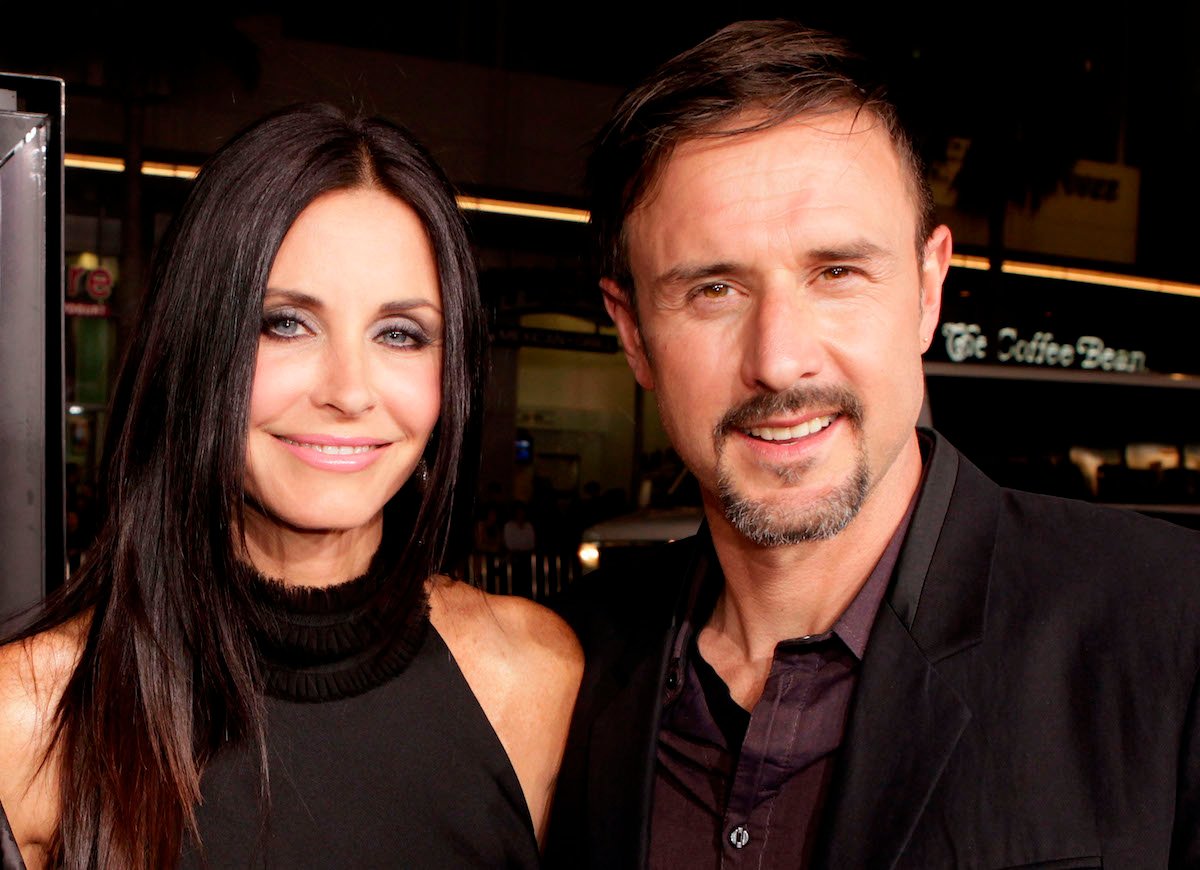 It wasn't exactly love at first sight for Courteney Cox
Cox and Arquette's love story kicked off in 1996 when they both landed roles in the slasher film Scream. The Buffy the Vampire Slayer actor played the dopey Deputy Dewey Riley while the Friends alum portrayed ruthless reporter Gale Weathers in the film.
The two first crossed paths at a pre-party before filming began, and though Arquette was instantly smitten with his co-star, it took Cox some time to feel the same way.
During a 2009 interview Bang Media (via Digital Spy), Arquette revealed that he had to trick Cox into falling for him as she wasn't exactly charmed by his quirky ways at first.
"Was it love at first sight? For me it was, but not for her. I had to trick her," he told the outlet. "We met at a pre-party before we started filming Scream. I was being a little cocky and Courteney was like, 'Ah, I've heard of you,' and we just kept flirting for a while. She's just so gorgeous and she jokes around so much."
Courtney Cox and David Arquette tied the knot in 1999
After spending two years flirting and fooling around with each other, Arquette proposed to Cox in 1998. Then on June 12, 1999, the couple exchanged vows during a star-studded wedding ceremony in San Francisco.
In the years following their wedding, the couple attempted to have a baby but their luck kept falling short.
Despite Cox miscarrying "quite a few times," she told People that she and Arquette "bounce back pretty quickly. I don't say it's a walk in the park. But what are you going to do? We just try again."
The couple's perseverance eventually paid off because in 2004, Cox and Arquette welcomed their daughter, Coco.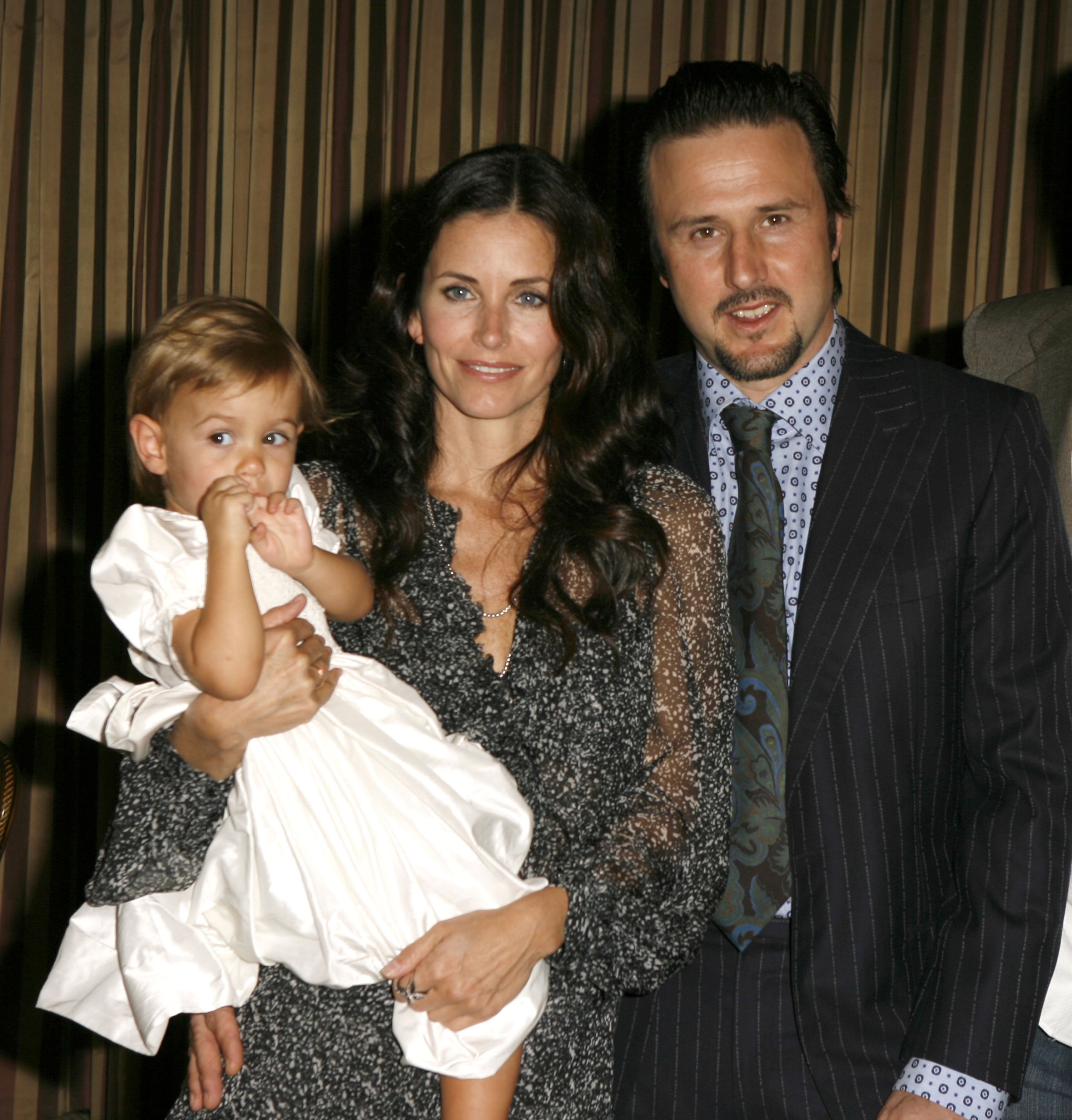 After 11 years of marriage, the couple separated
A few years into their marriage, Arquette and Cox began experiences issues in their relationship.
Though she was initially attracted to Arquette's quirky ways, Cox soon grew tired of his kooky behavior and began feeling like she was more his mother than his wife.
This eventually tore the couple apart, and in 2010, they announced their separation after 11 years of marriage.
A day after their split was revealed, Arquette shed some light on his breakup from Cox, telling radio show host Howard Stern that his lack of maturity took a significant toll on their marriage.
"It breaks my heart," he said of their decision to separate, according to Us Weekly, adding that he was "not the one that called this [separation] in order."
"I've been begging Courteney to get back with me," he continued. "She's conflicted too."
The Never Been Kissed actor also revealed that Cox's 11th wedding anniversary gift to him was a clear sign that she didn't want their relationship to continue.
"She said to me, 'I don't want to be your mother anymore,'" Arquette recalled Cox saying after she gifted him a motorcycle. "And I appreciated that about her … She didn't want to tell me, 'Don't do that.' She didn't want to nag me anymore."
Two years later, Arquette filed for divorce from Cox, which became final in May 2013.
Courteney Cox says David Arquette is her 'best friend'
While many couples choose not to maintain a close relationship after breaking up, Cox and Arquette didn't let their marital issues stop them from being good friends these last few years.
Since calling it quits, the former spouses have remained in each others' lives and continue to maintain a close relationship as they've been committed to co-parenting their now 15-year old daughter, Coco.
Cox has even opened up about her post-marriage relationship with Arquette, telling People in 2012 that she considers the actor her "best friend."
"He's my favorite person in the world," she said of her estranged husband. "He's my best friend. No matter what happens in our future, he's my very best friend."
Today, Cox and Arquette's friendship is still going strong. In fact, it was just announced that they will reunite on-screen for a new Scream reboot.
On July 31, Cox revealed on Instagram that she will be reprising her role as Gale Weathers in Scream 5. "I can't wait to see this face again," she captioned a photo of the series' iconic villain's black-and-white mask.
RELATED: 'Scream 5' Will Reunite Gale and Dewey as Courteney Cox Joins the Cast
Like his ex-wife, Arquette also expressed shared his excitement for the new film, revealing in a statement that he's "thrilled to be playing Dewey again and to reunite with my 'Scream' family, old and new."