Are 'Dawson's Creek' and 'Schitt's Creek' Related?
Both Dawson's Creek and Schitt's Creek have commanded a massive amount of attention as of late. When Dawson's Creek was added to Netflix back in November of 2020, fans rejoiced. The show, which originally aired from 1998 to 2003, was wildly popular in its time and, thanks to streaming services, is being discovered by new audiences to this day. But does the teen soap have a connection to Schitt's Creek?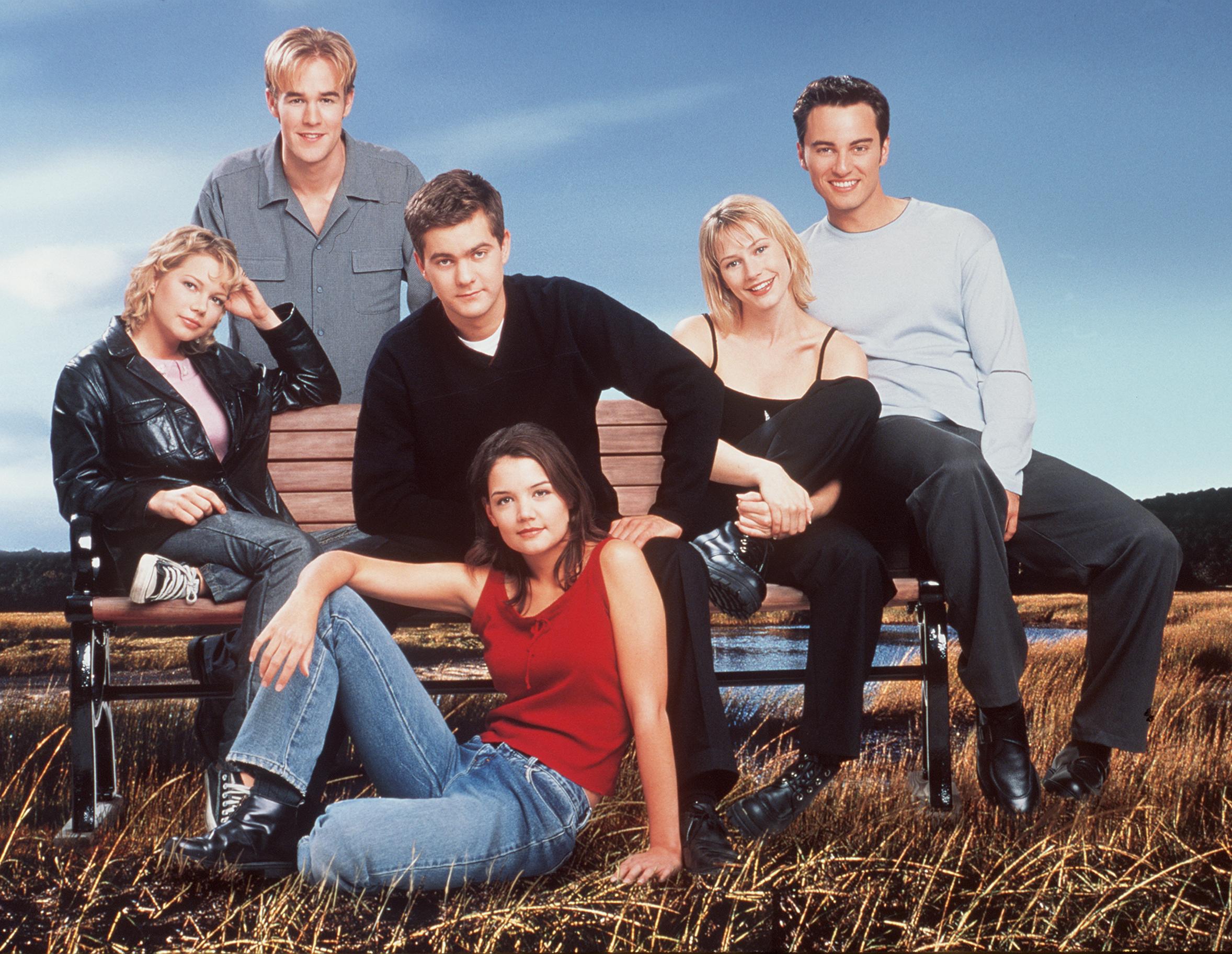 Unlike Schitt's Creek, Dawson's Creek is an American drama rather than a Canadian comedy. Typically American TV is filmed in Los Angeles, New York, or Atlanta, but Dawson's Creek was different. Although the show was set in Capeside, Massachuttes (a fictitious town reminiscent of Cape Cod) it was actually filmed in Wilmington, North Carolina, where Kevin Williamson, the creator of the show, was born and raised.
Is 'Dawson's Creek' based on a real story?
"Dawson came from a real place called Dawson's Creek where we all hung out as kids and partied," Williamson shared with The Hollywood Reporter. "It's a very fond place from my childhood and a nice memory." But the show's name isn't the only thing that is inspired by Williamson's childhood. The writer, much like his characters, also lived on a creek and used a sailboat as a form of transportation. Furthermore, some of the storylines are inspired by real-life people and experiences.
Are the 'Schitt's Creek' cast members Canadian?
Of course, the actual creek on Schitt's Creek is not nearly as important as the creek on Dawson's Creek. In fact, fans of the Canadian comedy, which features Canadian actors, didn't even get to see the body of water that the town is named after until the show's sixth and final season. The show, which was filmed primarily in the Canadian town of Goodwood, instead focuses on the Rose family and how they navigate life after losing all of their money.
RELATED: 'Schitt's Creek: Which Star (Not Dan Levy) Couldn't Get Through 'Simply the Best' Without Crying?
Though Schitt's Creek is billed as a comedy, Dan Levy, who co-created the show alongside his real-life and TV father, Eugene Levy, has stated multiple times that he views the show as a drama with comedic elements. Like Dawson's Creek, the show features an ensemble cast and lasted six seasons. Unlike the teen drama, the show didn't start off as wildly popular. Instead, its popularity continued to build over time, drawing even more attention after it swept the 2020 Emmys following its series finale.
Are 'Schitt's Creek' and 'Dawson's Creek' related?
But is there any connection between the two shows? Despite the similarities that the shows may have, which are few and far in between, they are in no way related. Though they may share part of a name, they truly couldn't be more different from one another. However, if you're interested in checking either show out, they are both currently available to stream on Netflix.