Are Eleanor Tomlinson and Aidan Turner from 'Poldark' a Couple in Real Life?
Have 'Poldark' stars Eleanor Tomlinson and Aidan Turner developed an off-screen romance?
Since 2015, Eleanor Tomlinson and Aidan Turner have lit up the small screen as Demelza and Ross Poldark. Sadly, their TV romance will come to an end this year when the final episodes of PBS's Poldark air. But viewers might wonder if the pair's tumultuous onscreen marriage could have inspired a real-life love.
While some Poldark fans might hope to see Tomlinson and Turner as a couple, they're going to be disappointed. There's no sign these two are anything more than friends. 
Eleanor Tomlinson dated one of her 'Poldark' co-stars, but it wasn't Turner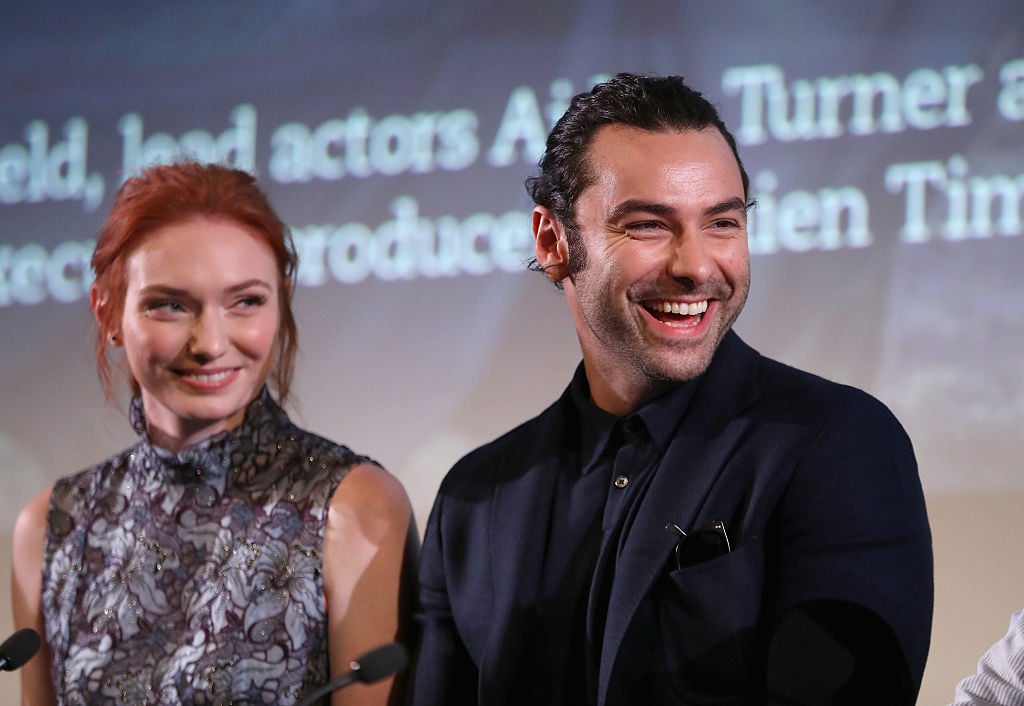 The 27-year-old Tomlinson did find love on the set of Poldark, but it wasn't with the Irish-born Turner. Instead, she dated Harry Richardson, the actor who played her on-screen brother Drake Carne. But the relationship was relatively short-lived, and the two broke up in 2018 after about 12 months together. 
Previously, Tomlinson — who will next star in a BBC adaptation of H.G. Wells' novel The War of the Worlds — dated Ben Atkinson, who was Turner's stunt double on the Cornwall-set show. More recently, she's been linked with English cricket player Jonny Bairstow. 
Aidan Turner prefers to keep his love life private 
Like his co-star, Turner tends to keep his love life out of the public eye. The 36-year-old actor, who's also appeared in The Hobbit and the miniseries Desperate Romantics, has been linked to a number of women over the years, but has said he prefers his private life to stay private. 
In a 2018 interview with The Times, he denied reports that he was engaged to a lawyer from Gloucester, saying "I don't think I even know anyone from Gloucestershire … There's absolutely zero truth in it," as reported by Bustle.
However, in that same interview, he did confirm that he had a girlfriend, adding that the unwanted attention from paparazzi could be challenging. "I never want to be that person with sunglasses down, looking around before they leave the building," he said. "I've felt pretty bad in the past when photos have been printed. I can deal with it, but it's not fair on the other person. It's about responsibility." 
Turner is reportedly dating actress Caitlin Fitzgerald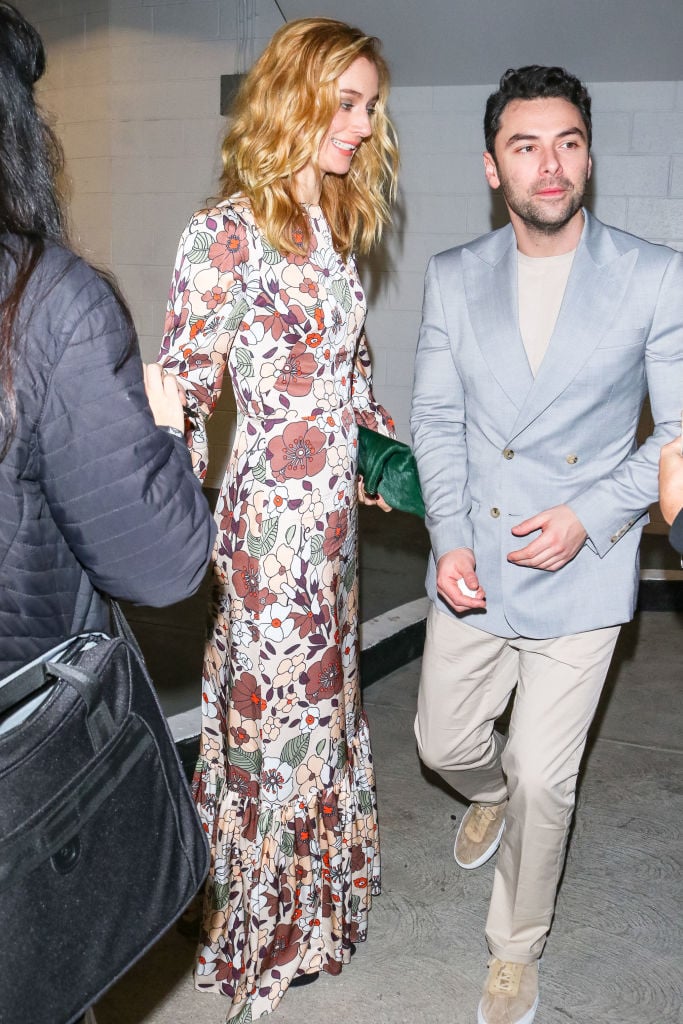 Though he mostly keeps quiet about his girlfriends, Turner has recently been spotted walking the red carpet with Caitlin Fitzgerald, an American actress who has appeared on TV in Succession, Sweetbitter, and Masters of Sex. She and Turner met on the set of the movie The Man Who Killed Hitler and Then Bigfoot. 
Tomlinson says she had a bond with Turner 
While Turner and Tomlinson aren't an item, there's no denying the two had some serious on-screen chemistry, as the actress acknowledged in a recent interview with Harper's Bazaar. 
"You can't name what it is that Aidan and I had," the Colette actress said. "It was just there from the first screen test. There's a lot of love between us and a lot of respect. I've spent every day for six months with him for the past five years… you do form this bond. We've been each other's support network and that shows. We have a real commitment to each other. We lean on each other to get through it."
Turner echoed Tomlinson's comments in an interview with Radio Times. "It just seamlessly happened," he said of the two's connection. "We tuned ourselves to the same frequency. There's a lot of respect we have for each other. Working with Eleanor has always been one of my highlights."
Poldark premieres Sunday, September 29 at 9/8c on PBS.