Are 'Euphoria' Actors Hunter Schafer and Dominic Fike Dating In Real Life?
Euphoria is one of the hottest shows on HBO Max, with more fans discovering the boundary-pushing show every day. With a large cast of talented actors, Euphoria has earned legions of devoted fans – many of whom check for regular updates on the stars featured in the show.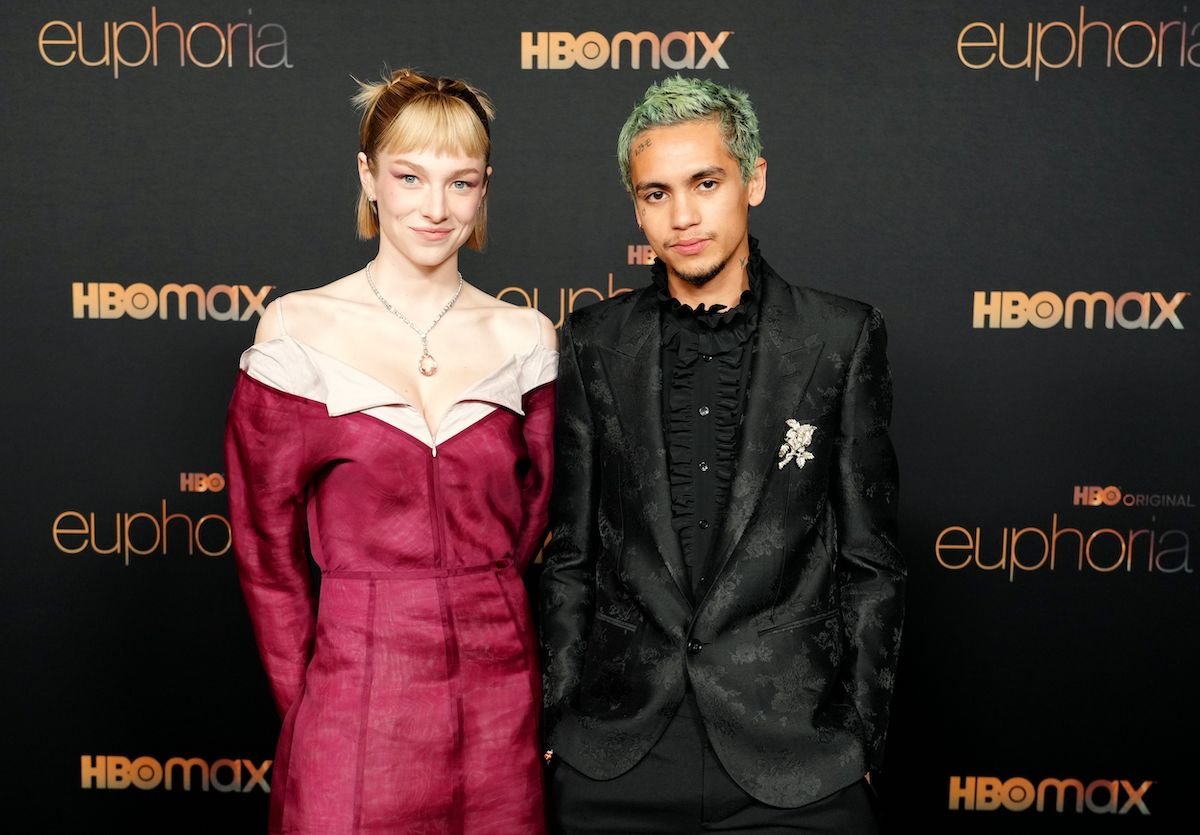 Recently, social media lit up when two of the show's hottest young stars, Dominic Fike and Hunter Schafer, were spotted holding hands. Now, many fans are wondering if the two are actually involved in a relationship, or if the sweet snaps are simply for publicity.
Spoiler Alert for Euphoria Season 2 Episode 4!
Dominic Fike and Hunter Schafer were recently spotted holding hands
Euphoria is a show that features a lot of unexpected twists and turns. However, the second season of the show, which premiered on HBO Max on January 9, 2022, is upping the ante on drama.
Dominic Fike, who plays Elliot, is a recent addition to the cast, while Hunter Schafer, who portrays Jules, has been a fan-favorite on Euphoria from the beginning. In a recent episode of Euphoria's second season, Elliot and Jules' relationship crossed the line of platonic, as they both seemed to step back from their interest in Rue and the love triangle the three characters have.
While Jules and Elliot are embroiled in a fictional love triangle, Fike and Shafer could actually be romantically involved in real life. The two were recently spotted holding hands on an outing in Hollywood in late January, after enjoying dinner together at a local hotspot. According to Daily Mail, the two stayed very close during their evening out, even slowing down for some paparazzi shots after leaving Craig's restaurant. 
Are Dominic Fike and Hunter Schafer dating?
Dominic Fike and Hunter Schafer's appearance together in Hollywood comes on the heels of rumors that the two are currently dating. According to Elite Daily, the gossip site Deux Moi previously published rumors that Fike and Schafer were seen "kissing and dancing" at dinner together, although no photos or videos exist of the supposed rendezvous. 
Elite Daily notes that neither actor has confirmed their relationship, so it is not clear whether the two are actually dating. Still, fans are excited about the possibility of the onscreen fling becoming a real-life romance. As new episodes of Euphoria continue to drop on HBO Max, it seems likely that fans will get even more invested in the story of Elliot and Jules – and of Fike and Schafer. 
Dominic Fike and Hunter Schafer both have promising careers
Elliot and Jules only just got together on a romantic level in Euphoria, but Dominic Fike and Hunter Schafer have established careers in their own rights. Fike is an actor, singer, and songwriter, who first gained recognition for his musical abilities. In 2020, he released several singles, including "Chicken Tenders" and "Politics & Violence." By the end of that year, Fike was earning acclaim as a promising young singer/songwriter – and in 2022, Fike landed his first major acting role, as Elliot in Euphoria.
As for Hunter Schafer, a model and LGBTQ activist, her role as Jules in Euphoria has earned the young performer serious critical acclaim. The relationship between Jules and Rue has become one of the highlights of the show – and although it's not clear where things are going with the characters, fans are loving the development in Jules' storyline in recent episodes. Schafer, who is being praised for her work on the hit TV show, has been proudly using her platform to speak out on behalf of issues that matter to her. For fans, the real-life dynamic between Schafer and Fike is just another reason to love Euphoria.