Are Former 'Sam & Cat' Stars Ariana Grande and Jennette McCurdy Friends?
It's been almost six years since the hit show Sam & Cat ended on Nickelodeon after just one season under eyebrow-raising circumstances, with allegations of one star wanting more money and another eager to bolt for her flourishing music career.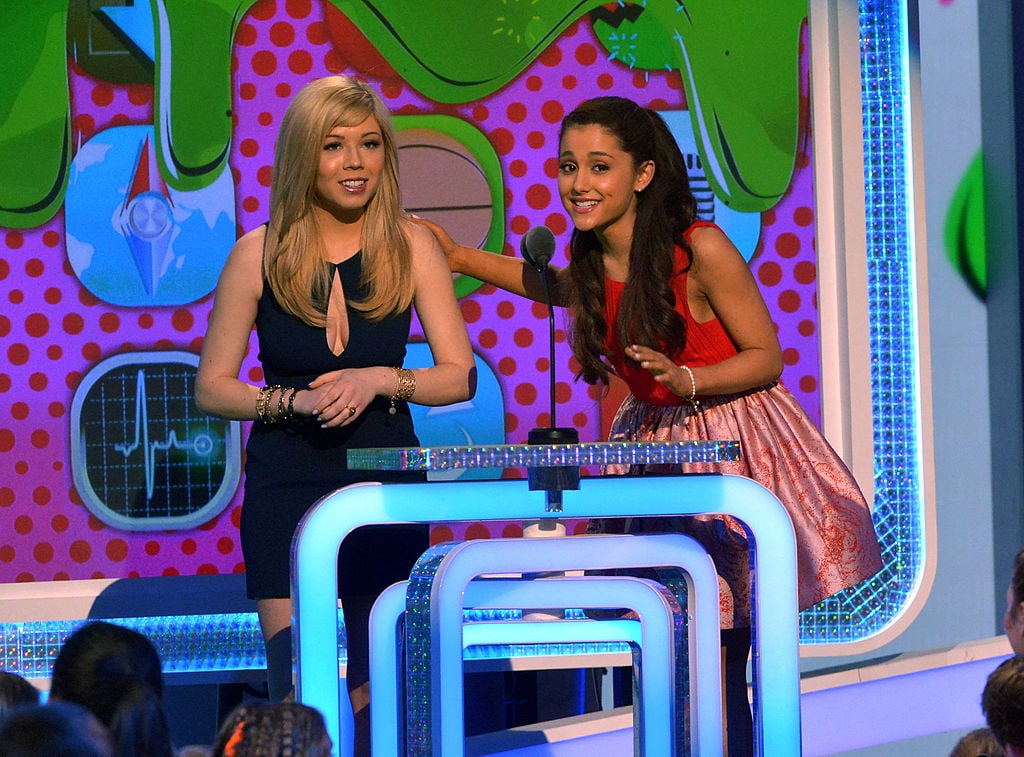 After all the dust settled, not much more has been heard about the actresses' friendship and whether it survived Sam & Cat's cancellation.
The 'iCarly' and 'Victorious' stars started out as friends
With iCarly saying goodbye to fans in 2012 after six years of fun and Victorious ending its four-season run in Feb. 2013, Nickelodeon needed another show with established stars sure to draw viewers in.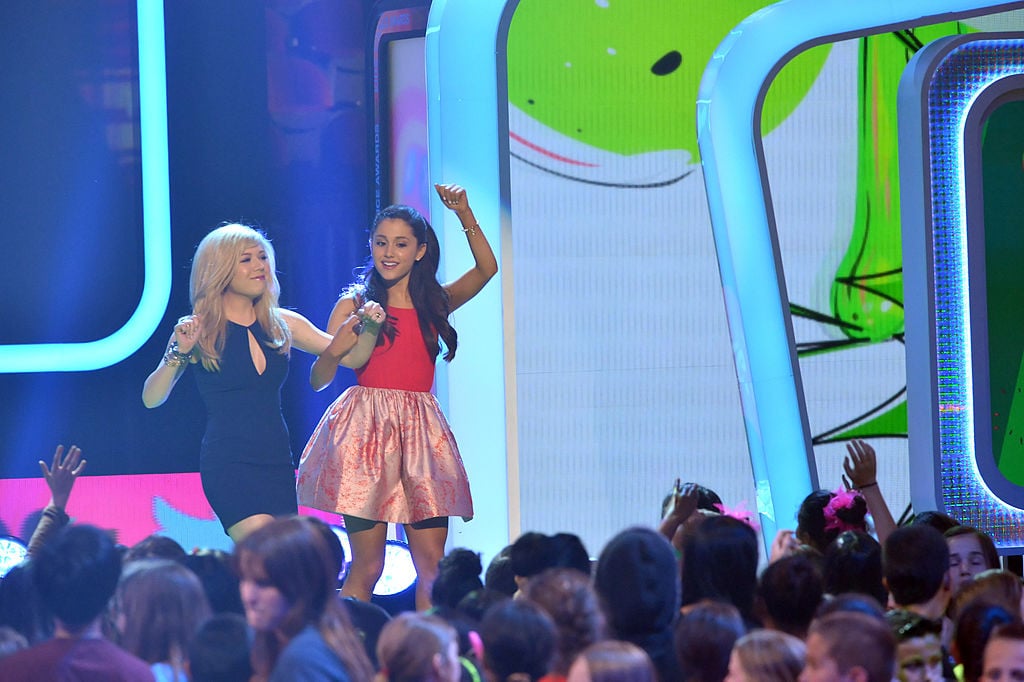 The answer to their problems arrived in the form of Sam & Cat, a spin-off of the two hit shows that launched in the summer of 2013. The comedy series revolved around the two friends' after-school babysitting business which, managed by Sam Puckett and Cat Valentine, could only guarantee fun and hilarity for viewers.
At the time, Nickelodeon said in a statement, "Sam & Cat is the perfect vehicle to showcase the amazing chemistry and comedic talents of Jennette and Ariana. Fans will love seeing two of their favorite Nick characters back in action in this wild and hilarious comedy."
The show was an instant hit, but it wouldn't last.
'Sam & Cat' was cancelled in 2014
Despite being a dependable ratings winner, the show ended its run after just over a year on the air. Fans were in shock, especially because it seemed that the fun was ending because of rumors that one or both stars were unhappy with their salaries and, even more surprising, that Grande was pursuing a musical career.
The situation became more bizarre when risqué photos of McCurdy surfaced on sites and she herself posted her own on social media. The 27-year-old actress wrote a lengthy post on Reddit in 2014, confirming she was done with the show and the network, saying in part, "I left Nickelodeon recently because I needed to move forward with my life. . . I don't believe people should attack me because their image of me is destroyed after I post a harmless, sultry photo."
Although the talk was that the network was unhappy with the actress' image-killing photos, it seemed the actual reason for her unhappiness, according to the rumor mill, was her desire for her salary to match Grande's.
The "thank u, next" singer, for her part at the time posted on her Facebook account to clear things up, saying: "I hate addressing rumors and I hate gossip but this is really bothering me. . . The rumors circulating about our contracts and our salary not being equal are absolutely ridiculous and false. I don't know who's putting these idiotic quotes out there but I thought I'd straighten it out and try to end this nonsense."
Sam & Cat won the Nickelodeon Kids' Choice Award for Favorite TV Show in 2014, and Grande won for Favorite TV Actress. McCurdy, however, was a no-show at the awards event.
So are they still friends?
Once all the dust settled after Sam & Cat ended, Grande, 26, moved on to her current superstar status and McCurdy has thrown herself into directing and writing projects. While the former Victorious star has not addressed their friendship in interviews or on social media, McCurdy did open up, telling E! News in 2015 that the two friends were solid.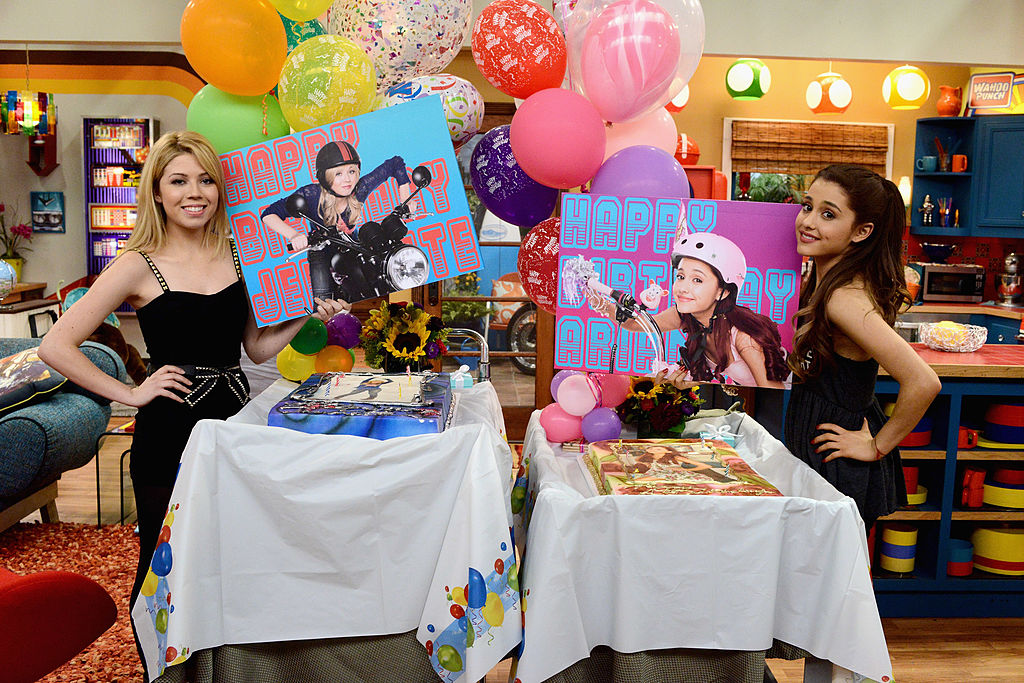 "I just feel that, you know Ariana and I were and are extremely close and very like-minded in a lot of different ways and then, sorta as the show dissolved, everybody wanted to find some sort of hidden meaning in our relationship. Some like drama and I think we butted heads at times but in a very sisterly way. She knows me so well and I know her so well that I think it was unfortunate that things kind of got misconstrued."
And, when Grande became engaged with comedian Pete Davidson in 2018, McCurdy was thrilled for her former show co-star.
"So excited for her. She seems like she found a great fit," she told E! News in 2018, adding that she and Grande still remained in touch and texted from time to time to get caught up on one another's lives.