Are Ina Garten and Martha Stewart Friends?
Ina Garten and Martha Stewart are two of the biggest names in food and entertaining. Often pitted against each other, the two celebrity chefs are actually friends and longtime supporters of each other's careers. 
Ina Garten met Martha Stewart at her Barefoot Contessa store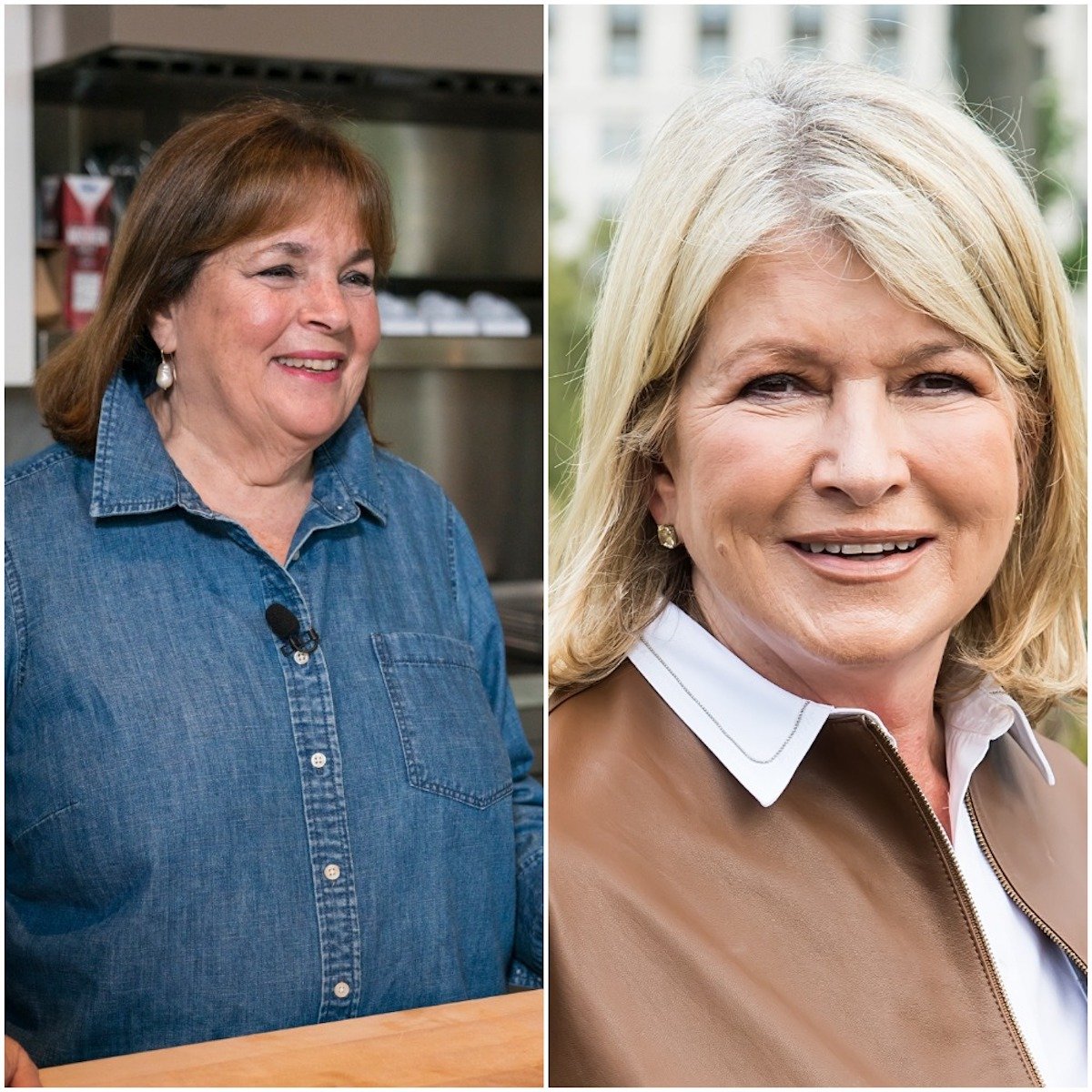 Garten ran a specialty food store called Barefoot Contessa before becoming a Food Network star. Who frequented the shop located in East Hampton, New York? None other than Stewart. During a September 2017 appearance on the podcast, How to Be Amazing with Michael Ian Black, Garten recalled how she and Stewart met. 
"My desk was right in front of the cheese case and we just ended up in a conversation," the Barefoot Contessa host said. "We ended up actually doing benefits together where it was at her house and I was the caterer and we became friends after that."
At the time, Stewart had already become a sensation. She was well on her way to building a lifestyle brand with Martha Stewart Living.
Martha Stewart helped Ina Garten launch her career as a celebrity chef
Garten decided to write a cookbook after selling her store in the '90s. There to play an instrumental role was Stewart. She put Garten in touch with an editor when she began writing her first cookbook. When The Barefoot Contessa Cookbook hit shelves in April 1999 it was Stewart who wrote the foreword.
After her second cookbook, hosting her own TV show became a possibility. According to The Cut, Garten even taped a trial cooking show for Stewart's own company but it didn't work out. 
"They kept trying to make me into Martha Stewart because that's what they were used to," Garten said. 
Ultimately, Garten signed a deal with Food Network with the intention of only doing one season. Barefoot Contessa has now been on the air since 2002.  
Ina Garten credits Martha Stewart for changing the lifestyle space
In the same podcast interview, Garten praised Stewart for overhauling how the world viewed "home arts." 
"I think she did something really important, which is that she took something that wasn't valued, which is home arts, and raised it to a level that people were proud to do it and that completely changed the landscape," she said. "I then took it in my own direction, which is that I'm not a trained professional chef, cooking is really hard for me — here I am 40 years in the food business, it's still hard for me."
As for how Stewart and Garten are different? Garten described her approach to cooking and entertaining as being less elaborate.
"I think maybe what I do is I take one step back and make it a little simpler so it's really doable,"she said. "Martha does love the gorgeous presentation, so if she's making a pumpkin soup, she might carve out a pumpkin and serve it in the pumpkin, which is great."