Are Jaime King and Taylor Swift Still Friends?
Jaime King and Taylor Swift go way back, and the two first met in 2014. While they have known each other for a long time, some might be wondering if King and Swift are still as close as they once were. So are King and Swift still friends?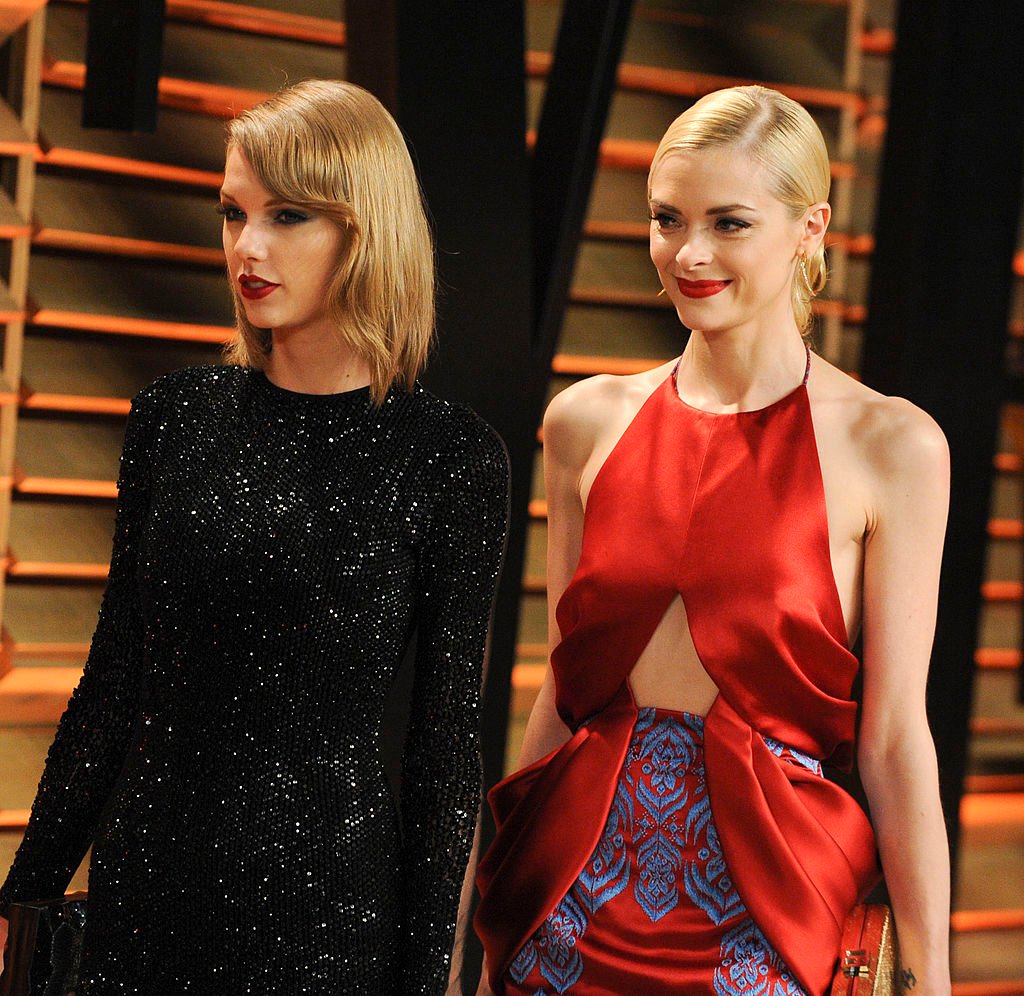 Taylor Swift and Jaime King met in 2014
King starred as Lemon Breeland in The CW's Hart of Dixie from 2011 to 2015. At a Golden Globes party in 2014, Swift and King met and became fast friends.
Later that year, Swift released her acclaimed album 1989, and King had nothing but good things to say about the album.
"This album, I could not tell you how amazing it is," King said. "I'm trying to wrack my brain to try to think of an album that I've loved this much in the past 10 years. It's very difficult for me to think of one that's so solid as an album, all the way through as a whole album."
Taylor Swift is the godmother to Jaime King's son
In March 2015, King announced that Swift would be the godmother of her second child.
The actress posted an Instagram with Swift, writing, "And @taylorswift will forever be looking over our new baby @kyle_newman -we all love you!!!! Xx."
RELATED: Taylor Swift Is Unapologetically A Democrat, Says 'We Need to Stick Together' In 2020
In an interview, King explained why she picked Swift to be the godmother.
"It wasn't because of it was this person and the name, it was really because of her morals and her values and the way that treats people and how hard working she is and her family and how close she is to them," King said. "I see what she gives out there to her fans and to her family and that's the kind of person I want to be the guide and the spiritual protector of my child."
Swift is the godmother to King's son Leo Thames. After Swift took a political stand in 2018, King posted a photo of Swift cuddling with her godson.
"Saturday's are for snuggling Especially with women that love you and use their voices for the greater good. Surround yourself with those that have your back. Near or far. #godmother," King wrote in the Instagram post.
The two friends appear to still be close
Even though King and Swift have rarely been spotted together at public events, it seems the two are still close. Swift and King don't share every detail of their friendship on social media, but it's clear the two have a very deep bond. King and Swift simply prefer to hang out at home and spend quieter nights together instead of going out.
On Dec. 10, 2019, King posted a photo with Swift on her Instagram page. In the photo, both Swift and King sat in a bed under the covers while wearing glasses. King read a book, while Swift wrote on a notepad.
"Two nerds in a bed," King captioned the photo.