Are Jason DeRulo and Jordin Sparks Still Friends?
Hollywood exes Jason Derulo and Jordin Sparks were once one of the music industry's buzziest couples. Sparks, the youngest-ever winner of American Idol, and Derulo, an up and coming rapper and songwriter, were together for years and many fans believed that they would end up tying the knot. Sadly, they broke up in 2014, and Sparks has since moved on to get married and have a baby. Recently, Derulo opened up about where his relationship with Sparks stands these days, and whether the two are on good terms. 
When did Jordin Sparks and Jason Derulo start dating?
RELATED: Did Jason DeRulo Really Lose His Teeth In Recent TikTok Trend?
In 2007, Jordin Sparks won the sixth season of American Idol. She was only seventeen at the time, the youngest contestant ever to take home the prize on the iconic singing competition show. Sparks cultivated a friendly, girl-next-door persona, and critics recognized her for her soaring, strong voice.
In 2011, Sparks was spotted with Jason Derulo, a rapper best known for songs like "Whatcha Say" and "Ridin' Solo."
Sparks and Derulo officially stepped out as a couple in 2012 and quickly became one of the entertainment industry's most popular couples. Sparks stepped up her style, often appearing on Derulo's arm wearing sultry, skin-baring outfits — a far cry from her earlier, innocent persona.
The two found every opportunity to gush about each other to the public and press, and it seemed that an engagement or wedding was on the horizon for Derulo and Sparks. Derulo even admitted that he wrote his romantic ballad "Marry Me" about his relationship with Sparks. 
Why did Jason Derulo and Jordin Sparks break up?
In late 2014, the news broke that Derulo and Sparks decided to end their romance. At the time, Sparks and Derulo didn't offer up an explanation for their split, simply asking for privacy as they moved forward with their lives.
However, only a few weeks after their breakup was confirmed, Derulo got chatty, revealing one of the reasons why the two decided to go their separate ways. "There was a lot of tension in the relationship for a lot of different reasons," Derulo said. "Every relationship has ups and downs. There was a lot of arguing and stuff like that that just weighed on our relationship over time. When you stop having more good times than bad times, it's time to call it quits."
He also admitted that he felt pressured to marry Sparks, and quite simply wasn't ready for the commitment — in spite of the romantic proposal ballad that he had written for her. 
Jason Derulo and Jordin Sparks aren't 'friendly' with each other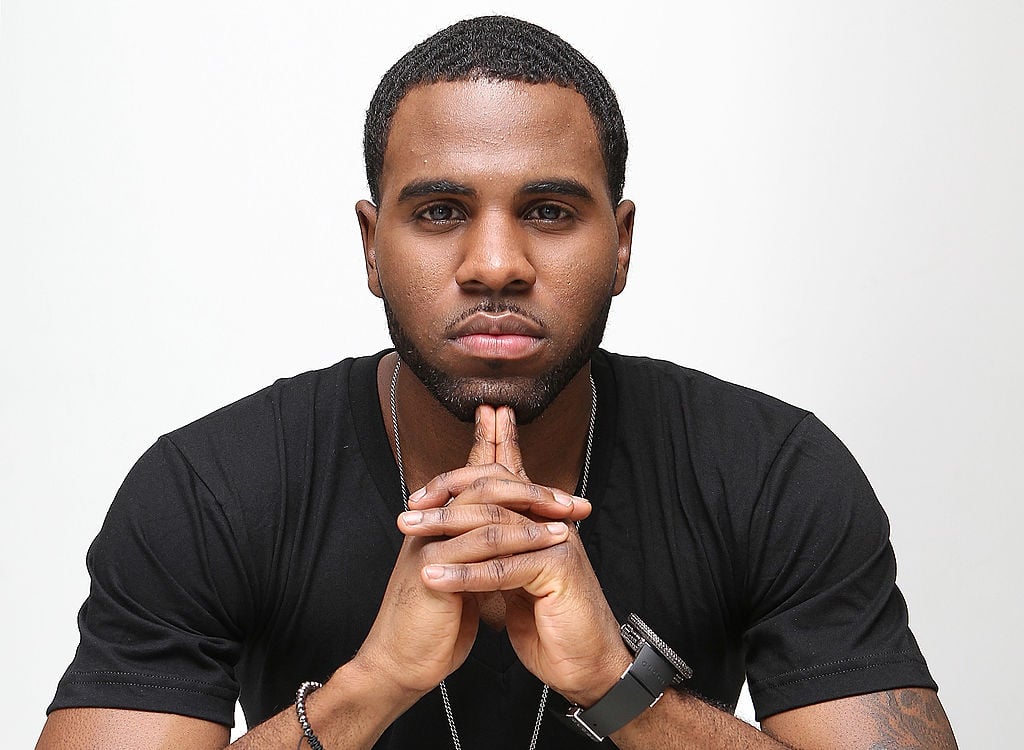 In the summer of 2017, Sparks married a fitness model named Dana Isaiah, and less than a year later, the two welcomed their son, Dana Isaiah Thomas Jr. Sparks is thriving as a new mother, regularly sharing photos of her adorable toddler son to Instagram.
As for Derulo, he has not been in a high-profile relationship since Sparks and continues to focus on his music. 
In a December 2019 interview, Derulo opened up about where his relationship with Sparks stands these days, admitting that the two aren't exactly chatting on a regular basis. After stating that he isn't on a "friendly" basis with Sparks, he said that he doesn't say that for "any particular reason…She's happy; she has her family—her kid and her husband. I'm so happy for her."
Derulo also reiterated that he isn't looking to be in a relationship himself and that he remains focused on his craft and his career. It sounds like Derulo and Sparks won't be having catch-up calls anytime soon.