Are Lisa Rinna's Lip Kits by Rinna Beauty Any Good?
Lisa Rinna is an actress more recently recognized as a cast member of Bravo's The Real Housewives of Beverly Hills. Rinna, who has acted on Broadway as well as in shows like Veronica Mars, The Middle, 8 Simple Rules, and Melrose Place, recently entered the business space with Rinna Beauty. For the 58-year-old, the endeavor is a passion project years in the making.
Lisa Rinna is known for her signature full lips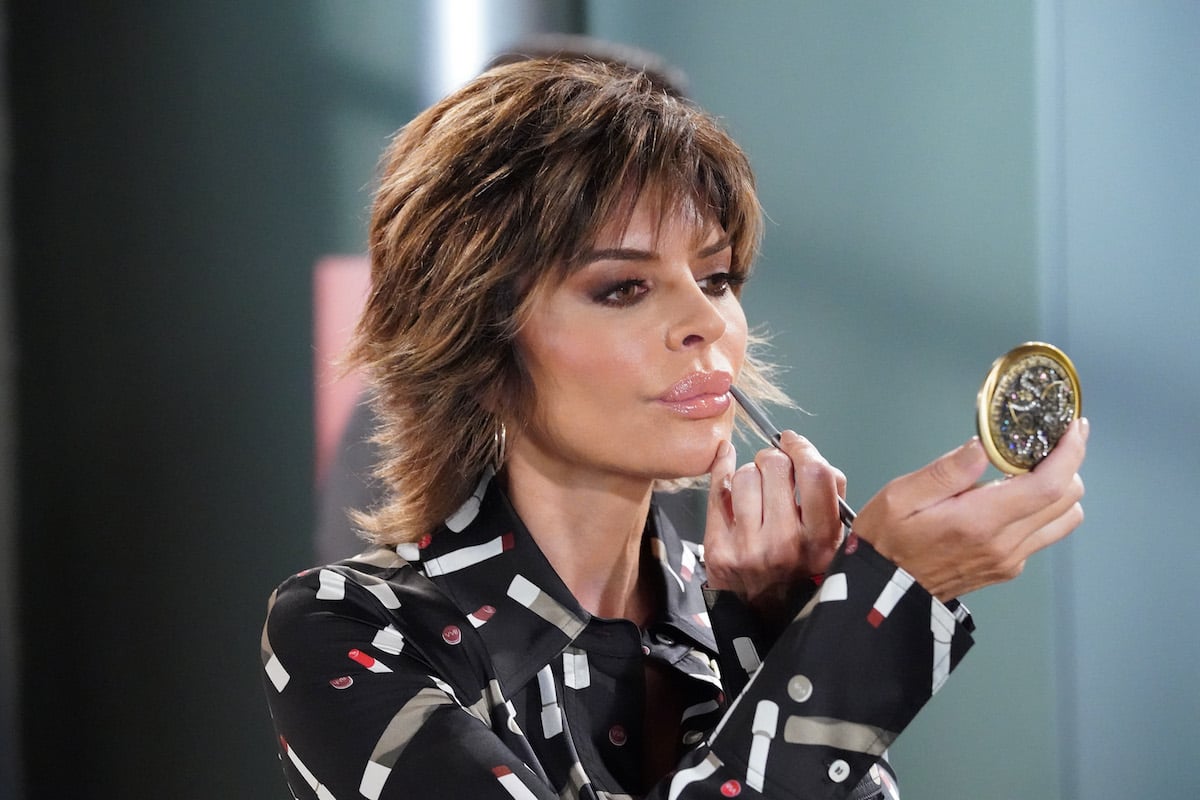 Lisa Rinna has been in the entertainment space since the '80s. But she truly rose to fame in the early 2000s with her roles in a variety of high-profile TV shows. The Oregon native's unique look has earned her many followers on social media.
To this day, fans can rarely think of Rinna without also thinking of her full-lipped smile. The 58-year-old has always had naturally full lips. But over the years, the reality star has admitted to having them touched up by various doctors.
As TheThings reports, Rinna has had everything from silicone fillers injected into her lips to temporary cortisone shots to reduce swelling. These days, she rocks her signature look with style and confidence.
In late 2020, Lisa Rinna launched Rinna Beauty. As she told Allure, she always hoped to do a beauty line: "It's been in the works a long, long time. It was something that seemed like the perfect fit, [to] start a lip line. I first wanted to do it … at least 10 years ago, maybe even more. I kept getting close to finding the right partner, the right cosmetic company to work with."
Lisa Rinna's lip kit compared to Kylie Cosmetics' lip kit
Rinna admitted she wanted to create a "lifestyle brand" that would allow people to easily replicate her signature look without fuss. This desire for simplicity, Rinna said, is what ultimately led to her selling kits, complete with a liner, lipstick, and gloss. However, we can't help but see a parallel between Rinna Beauty and Kylie Cosmetics' lip kits. Kylie Jenner's line launched in 2015 and has been valued at over $1 billion, according to WWD.
There are some differences between the Rinna Beauty lip kit and the Kylie Cosmetics lip kit. Rinna Beauty currently offers eight different lip kits in shades ranging from bright red to a soft nude. Each kit is priced at $45 on the brand's website.
In contrast, Kylie Cosmetics offers dozens of lip kits in a variety of shades. Each kit is slightly more affordable, at only $29 per kit. Other brands, like Rihanna's Fenty Beauty and Selena Gomez's line, Rare Beauty, also offer lip products like single lip glosses and lipsticks. But for many makeup consumers, the lip kit is an affordable way to achieve an all-in-one look.
Lisa Rinna promotes her beauty line heavily on 'RHOBH'
Lisa Rinna has wasted no time promoting Rinna Beauty, even stepping into high-profile ad campaigns and rocking skimpy outfits to draw attention to the brand. The reality star has also talked about her line on The Real Housewives of Beverly Hills. She even found a way to promote her brand as she stood by Erika Jayne's side through the still-unfolding scandal.
While Rinna received a People's Choice Award nomination for RHOBH, reports Monsters and Critics, it is less certain how her makeup brand will do. Certainly, Rinna has sustained enough interest in her career to keep fans coming back for more. So it is very possible that Rinna Beauty could become the next big competitor to Kylie Cosmetics.
RELATED: 'RHOBH' Star Lisa Rinna Lands on 'Days of Our Lives' Spinoff for Peacock Going 'Beyond Salem'