Are Mark Harmon's Kids Also Actors?
Mark Harmon is well known for portraying Agent Leroy Jethro Gibbs in the megahit primetime procedural, NCIS. For seventeen seasons and counting, he has shown up to the set every day — ready to play the stern and stoic yet sympathetic and protective man in charge.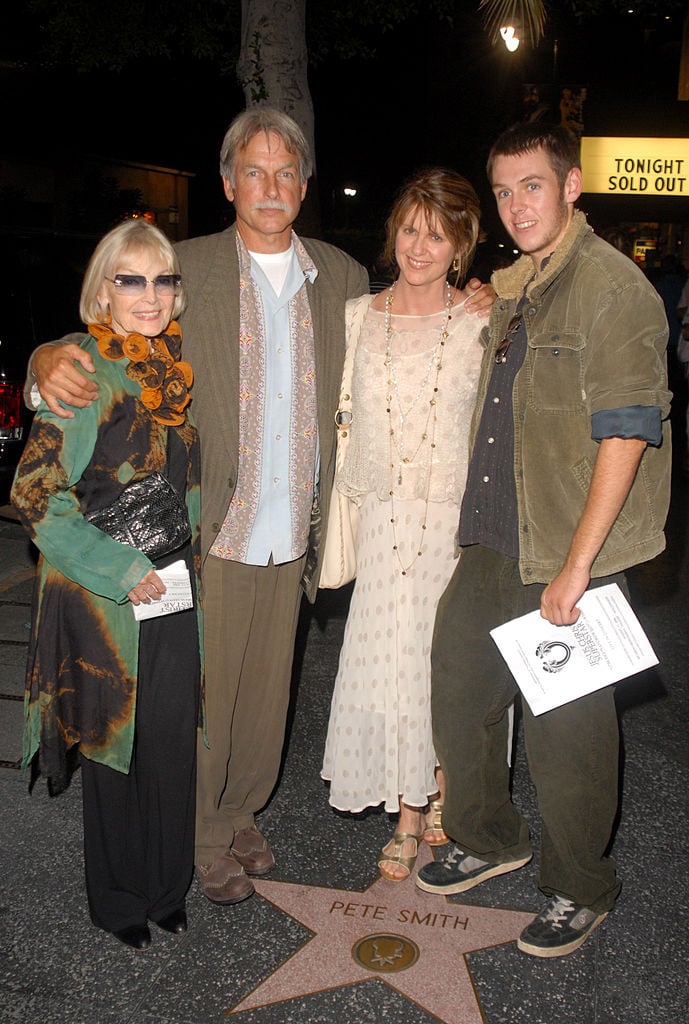 Though Harmon is married to actress Pam Dawber — famous for her role opposite Robin Williams in Mork & Mindy — the actress stepped back from Hollywood when the couple began to start a family. So, did the Hollywood duo go on to raise entertainers, or did their children take different routes to success? Mark Harmon and Pam Dawber have two kids — Ty Christian Harmon and Sean Harmon, and both work in showbiz, yet one is more of an actor, while the other's work happens behind-the-scenes.
The 'NCIS' star's eldest son, Sean Harmon, is an actor
Sean Harmon was born on April 25 in 1988, making him 31 years old, and he began acting as a young adult. Sean Harmon has appeared in multiple NCIS episodes as a young Leroy Jethro Gibbs. From 2008 — 2012, he appeared in the episodes "Life Before His Eyes," "Mother's Day," "Deliverance," and more. Sean Harmon has also appeared in CSI: New York, and NCIS: Los Angeles.
Though Sean Harmon has dabbled in crime oriented dramas like his father, his portfolio consists of a few other genres too. He appeared in the TV series The Ultimate Evil, Haven: Origins, and the short Ten Thousand Miles. And while Sean Harmon has worked as an actor, he has also dabbled in stunt work.
Sean Harmon has 15 stunt credits to his name — ranging from Dumb and Dumber To and The Labyrinth to American Reunion and Rebe. He has both performed stunts and worked as a stunt coordinator on multiple productions. So, while Mark Harmon may play a risk-taking agent willing to do anything to catch the bad guy, his son is often busy making the a-listers look a bit more physically competent.
What about Mark Harmon's younger son, Ty Christian Harmon?
Ty Christian Harmon is a 27-year-old man on the journey to becoming a big-time screenwriter. Ty Christian Harmon wrote Catholic Schoolgirl Chainsaw Shutdown with the direction of his older brother. As MarriedCeleb notes, Ty Christian Harmon is also interested in dabbling in the art of acting, yet remains invested in the screenwriting world.
Both Ty Christian and his older brother went to Notre Dame High, yet they kept the universities they attended a secret to avoid paparazzi or unwanted attention while getting a college education.
With Mark Harmon and Pam Dawber as parents, big opportunities in showbiz seem likely to come knocking on these kids' doors soon enough. However, considering this family seems to avoid showcasing their deep bonds in public, Sean and Ty Christian may be looking to establish names for themselves without relying too heavily on their parents…despite the fact that Sean Harmon also played Agent Gibbs in NCIS.