Are Megan Thee Stallion and Jordyn Woods still friends?
Jordyn Woods and Megan Thee Stallion's blossoming friendship might be in jeopardy after Megan's recent interactions with Kylie Jenner. 
Woods and Jenner ended their longtime friendship in February 2019. Shortly after, Woods appeared to be building a tight bond with Megan, as they shared multiple fun times on social media. Lately, though, Woods and Megan have seemingly moved in separate pasts, and fans of the duo may be wondering if their friendship still exists.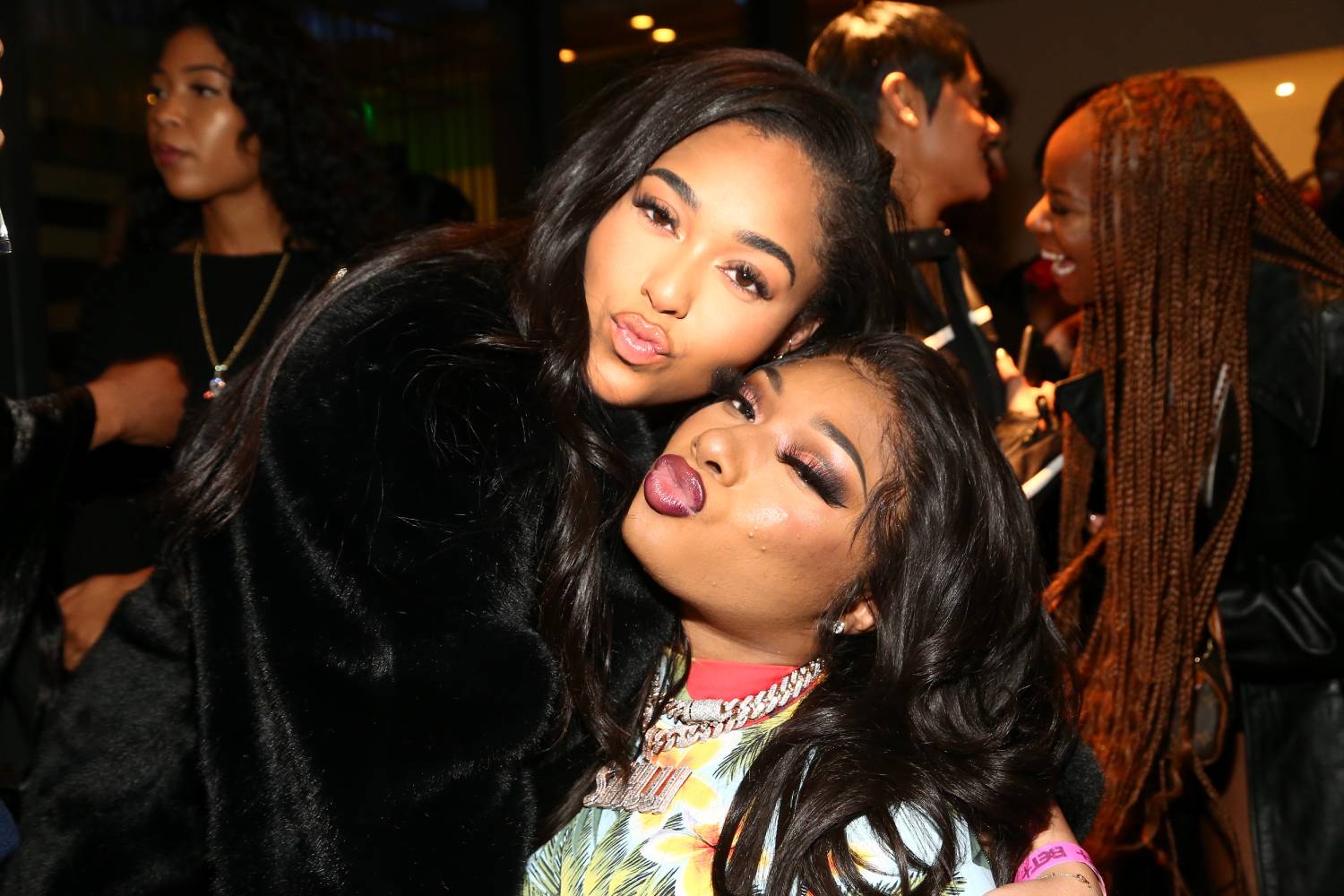 Jordyn Woods and Megan Thee Stallion became friends after her fallout with Kylie Jenner
Although Woods was in the spotlight as Jenner's best friend and appeared on the mogul's show, Life of Kylie, her career catapulted when Hollywood Unlocked accused her and Tristan Thompson of having an affair behind Jenner's sister, Khloé Kardashian's back. The scandal resulted in Woods and Jenner dissolving their friendship in February 2019.
Once the Kardashian-Jenner family axed Woods from their inner circle, Woods began spending time with her other friends, like Jaden Smith and Willow Smith. In August 2019, Jenner and Megan made their first appearance on Woods' Instagram account. The duo posed on a bed while rocking tight dresses for the camera. 
After their initial post, Woods and Megan shared multiple snapshots of their times. In October 2019, they dressed up as ninjas for Halloween 2019 and attended several events together. However, Woods told Cosmopolitan U.K. in July 2019 that she was still hopeful she and Jenner would reunite and grow as friends. 
 "I love her. That's my homie," Woods said of Jenner. "I hope everything falls into place and that we can all grow and build our relationships with our family and God and come back together one day and be stronger and happier."
Megan Thee Stallion and Kylie Jenner began hanging out, and Jordyn Woods' fans weren't pleased about it
Megan and Jenner turned heads in July 2020. The "Big Ole Freak" rapper posted several videos of her and Jenner on social media while attending a party at the Hollywood Hills. The twosome smiled at the camera as Megan's former friend, Tory Lanez, appeared throughout the video. Their interaction caused an uproar from Woods' fans, who felt Megan's meetup with her former best friend was an act of betrayal. 
Not only was Megan criticized for her friendship with Jenner in July 2020, their hangout soon became apart of Megan's alleged violent incident with Lanez. The singer reportedly shot Megan in the feet and has since been charged for his shooting involvement. Megan opened up about the experience for the first time on Instagram, per Variety.
"On Sunday morning, I suffered gunshot wounds, as a result of a crime that was committed against me and done with the intention to physically harm me," Megan wrote. "I was never arrested. The police officers drove me to the hospital, where I underwent surgery to remove the bullets. I'm incredibly grateful to be alive and that I'm expected to make a full recovery, but it was important for me to clarify the details about this traumatic night."
Are Megan Thee Stallion and Jordyn Woods still friends?
While Woods and Megan's friendship seemingly soared in 2019, they've spent less time together in 2020. Several fans believed their distance was due to Megan's friendship with Jenner. However, all appeared to be well between Megan and Woods in June 2020. The model posted her first TikTok video of herself mouthing the lyrics to Megan's song, "Girls in the Hood." 
"Make sure you go stream my girls song #girlsinthehood," Woods wrote. 
Megan saw the post from her friend and wrote "Love youuuu" in Woods' comments. The pair also continue to follow each other on social media as of November 2020.