Are People Really Canceling Netflix for Disney+? New Survey Reveals What People Think About Each Streaming Service
Can anything stop Disney+? The new streaming service was an instant success, with 10 million people signing up when it launched Nov. 12. The number of subscribers has since reached 28.6 million. 
With huge subscribers numbers — and signs of streaming-service fatigue — some predicted that Disney+ could be a Netflix killer. But are people really ditching their Netflix subscriptions for Disney+? A new survey sheds some light on the issue. 
Half of people say Disney+ is 'as good as' Netflix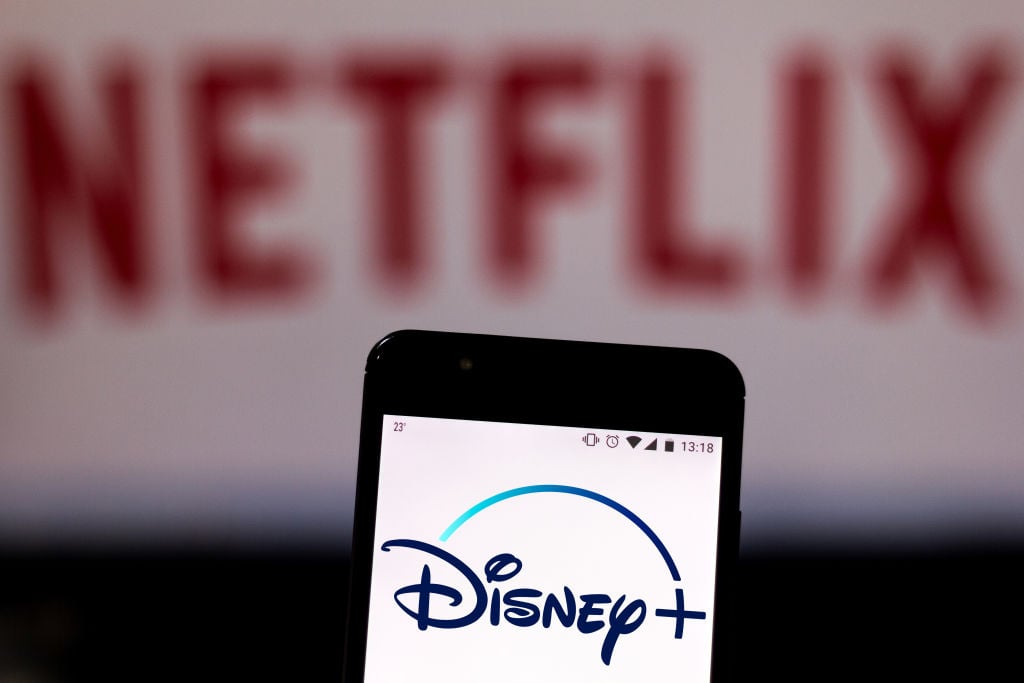 People have had a few months to try out Disney+, and it seems that many like what it has to offer. Thirty-seven percent of Americans have signed up for the service, a survey of nearly 64,000 people by research firm Piplsay found, and another 17% said they plan to sign up soon. However, those numbers suggest that more than 40 million people have signed up for Disney+, Variety noted, which exceeds actual subscriber counts released by Disney.
Of people surveyed, 49% said Disney+ was just as good as Netflix; 23% said it was better than Netflix and 28% said it wasn't as good. People younger than 38 were slightly more likely to have already subscribed to Disney+ and to say that the two services were equally good. 
Are people dropping their Netflix subscriptions? 
Overall, Disney+ is getting positive reviews from consumers. But do they love it enough to ditch their other subscriptions? In some cases, yes. Thirty-six percent of people said they unsubscribed from another streaming service after joining Disney+. But it's not clear whether those people ditched Netflix or another streaming platform like Hulu or Amazon Prime.  
Most people, however, appear to see Disney+ as a supplement to their other streaming services, rather than a replacement. And even if some people are ditching Netflix, others are still signing up. The company added more than 8 million new subscribers worldwide in the fourth quarter of 2019, including 420,000 in the U.S. (Disney+ is not yet available in all countries.) 
Netflix dwarfs Disney+, for now  
Despite a strong start for Disney+, it's still dwarfed by Netflix when it comes to total subscribers. A total of 167.1 million people subscribe to Netflix around the world, with about 60 million in the United States. But that might not be the case for long.
Disney+'s subscriber numbers are almost sure to grow as the service rolls out in other countries. Meanwhile, Netflix might have reached its peak in the U.S., a 2019 report from PwC suggested. But there's still room for Netflix to grow abroad. 
With high-profile series like WandaVision and The Falcon and the Winter Soldier set to launch later in 2020, Disney+ will likely continue to attract new subscribers. But Netflix has its own batch of originals that should keep people interested, such as the Steve Carrell comedy Space Force, a new season of Ozark, and the Anne Hathaway movie The Last Thing He Wanted. 2020 could also see new seasons of Dark, GLOW,  The Crown, and Stranger Things.