Are Princess Charlene and Prince Albert Slated to Split?
People all around the world have a deep-seated fascination with royals and the high-profile celebrity lives that they lead. While the British royal family most often makes headlines, it is the royals of Monaco who have been causing a lot of buzz in recent weeks.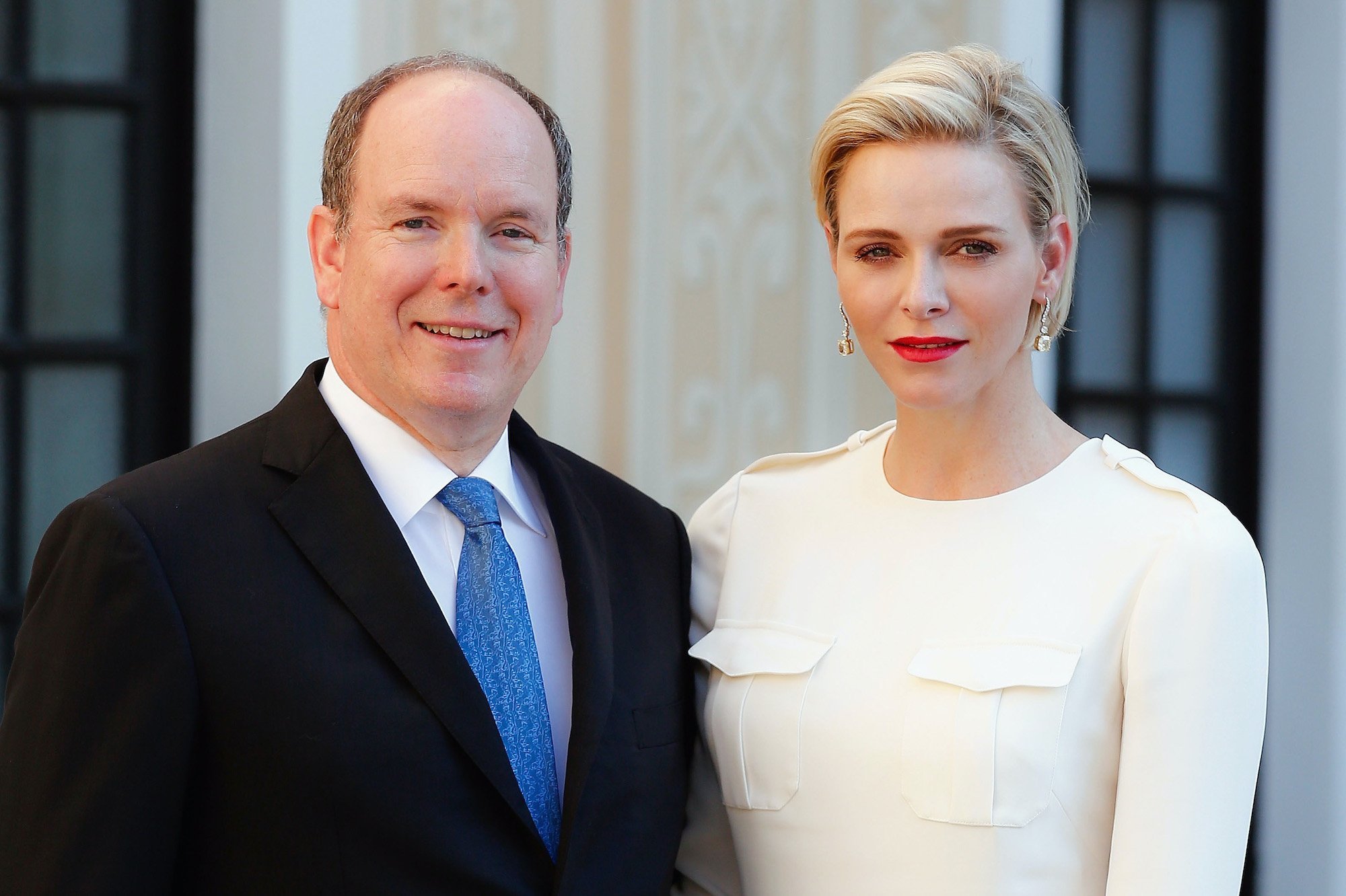 Most notably, Prince Albert of Monaco and his wife, Princess Charlene, were recently featured in a story from People, with sources claiming that the seemingly mismatched pair are heading for a split. With no confirmation from the royal couple, many fans are putting together clues and guessing that a statement will be coming soon from Prince Albert and Princess Charlene. 
Princess Charlene and Prince Albert are high-profile royals
Princess Charlene was born Charlene Wittstock in 1978. As a young woman, inspired by the work of her mother, who is a former competitive diver and swimming coach, Princess Charlene began taking swimming lessons. She quickly showed promise, and by the time she was 18 years old, she won the South African Championship.
She went on to compete in the Summer Olympics in Sydney, Australia, in 2000 — that was also the year that she met Prince Albert of Monaco for the first time.
The royal, who is considerably older than Princess Charlene, was private about their romance at first, and it wasn't until the year 2006 that the two were spotted together. Prince Albert has his own experience competing in the Olympics, retiring from bobsleigh in 2002. He was appointed regent in 2005 and already had two children by the time that he and Princess Charlene became seriously involved.
Rumors of a split are dogging Prince Albert and Princess Charlene
In July 2021, Prince Albert and Princess Charlene took to social media to express their gratitude for each other on their 10-year wedding anniversary. Still, People Magazine recently reported that there look to be problems between the two.
Notably, Princess Charlene has been separated from her husband and children for several months while recovering from a series of medical problems — and sources say that the months apart have taken a toll.
Sources stated to the publication that even though Princess Charlene is looking for a new place to live, away from her husband of 10 years, she has no intention of leaving her children, and that her fierce devotion to the twins could delay any sort of announcement from the palace.
Princess Charlene has remained steadfast in her public statements, announcing that she plans to rejoin her family as soon as she is cleared to fly. In June, she told People Magazine that "my daily conversations with Albert and my children help me keep my spirits up a lot, but I miss their presence very much. I can't wait for us to be together." For now, royal fans will have to wait to see what Princess Charlene's next move will be.
When did Princess Charlene and Prince Albert get married?
Six years after their first meeting, Princess Charlene and Prince Albert went public with their romance, and in 2010, they announced their engagement. The 20-year age difference between the pair caused some raised eyebrows, but in July 2011, Princess Charlene and Prince Albert tied the knot in grand style.
The couple went on to welcome two children, twins born in December 2014. In addition to raising her two young children, Princess Charlene has shown extreme devotion to social issues, regularly committing her time to causes involving underprivileged children, AIDS, and sports wellness. In spite of their seemingly happy union, rumors of trouble in paradise have followed Princess Charlene and Prince Albert over the years.
RELATED: The 13 Most Expensive Royal Engagement Rings of All Time
Related post url: