Are Redman and Method Man Related?
Often regarded as one of hip-hop's most dynamic duos, Method Man and Redman have a long history in the music industry. While Method Man was first introduced as a member of Wu-Tang Clan, New Jersey native Redman (aka Reggie Noble) is somewhat of an honorary member.
Because the two are so close, people have often wondered if the rappers are blood relatives, with some fans believing they're cousins. But here's the skinny on that.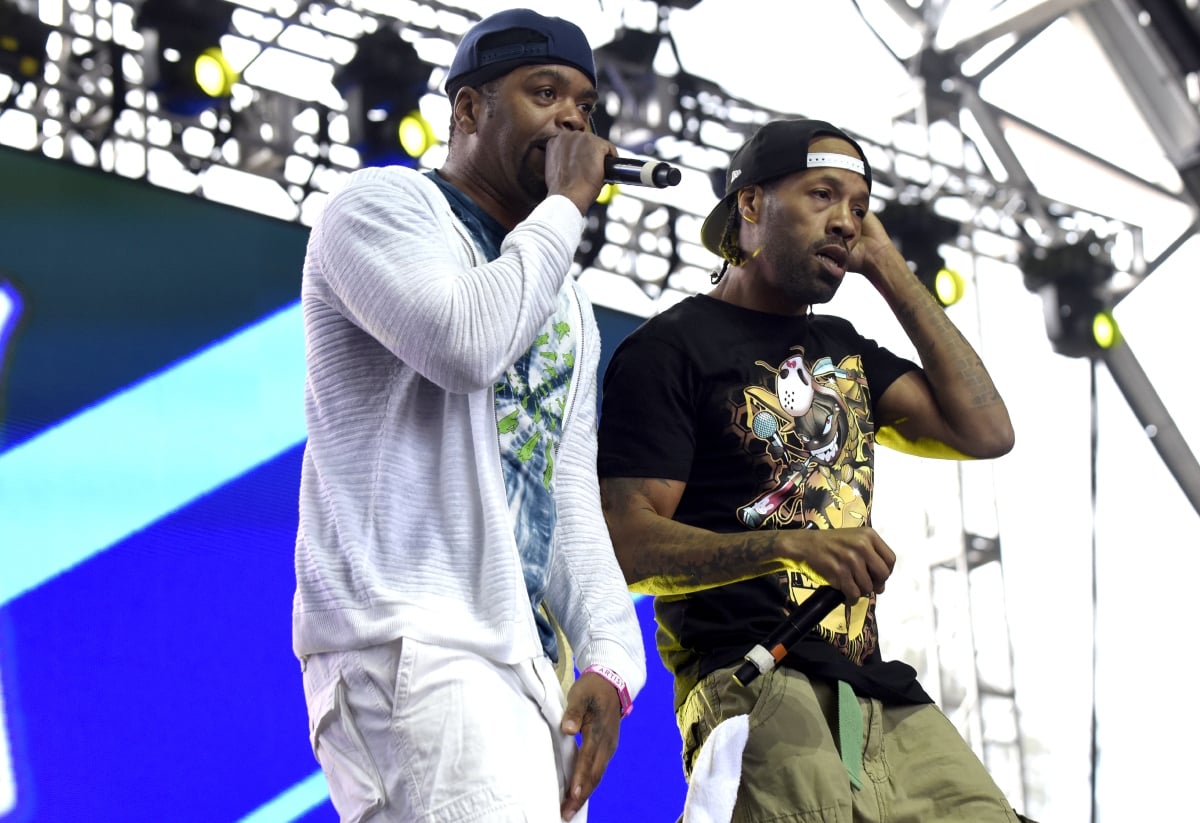 Method Man and Redman have multiple collaborations
Since the 1990s, music fans have been treated to solo and collaborative music and television projects from Method Man and Redman (who are sometimes referred to as Meth and Red).
Together, they've starred in How High, Method & Red, and even an episode of The Fairly OddParents. Musically, they combined forces on three joint studio albums: Blackout!, Blackout! 2, and How High.
Apart from their collaborative albums, the two legendary emcees have appeared on each other's records, and Redman has shown up on a few Wu-Tang classics too.
To this day, fans can sometimes catch them performing side by side at stage shows. It's been nearly three decades since people have gotten used to Meth and Red as individual artists and the occasional rap duo.
How Redman and Method Man linked up
For those who believed these two were related by blood, it's not the case. Redman and Method Man go way back, but it's all because of their music.
Redman told HipHopDX that he first heard Meth rap on Wu-Tang's debut single, "Protect Ya Neck" and loved the entire song. Method told the outlet he recalled hearing Redman on EPMD's "Hardcore" and thought he was dope.
Off the rip, Redman said he didn't want to be a Wu fan, he "wanted to be part of the fam." The pair met at a Kris Kross album release party, an event that happened a year before they started touring together.
When Redman did an interview with Take It Personal in 2019, he said it was Def Jam's idea to send him and Method Man out on the road, even though they each were dropping solo releases. The label did heavy promotion for the tour, billing them as a double act. It was during that time they bonded as brothers.
"It happened business-wise through Def Jam, but organically, it happened with Red and Meth the individuals," he said. "We didn't look at it as a negative, we looked at it as a plus. And I immediately pulled out some beats and just offered like 'Yo, let's rock,'" said Redman.
He remembered how they wound up writing songs while on the road and that marked the beginning of the "Red and Meth brand." Once they returned home from the tour — as friends — they decided to do an album.
Method Man and Redman to headline a Verzuz on 4/20
In what is sure to be another epic night for OG hip-hop fans, Verzuz is hosting a 4/20 celebration with Method Man and Redman. It will be less of a square-up and more so a huge party when these two brothers hit the set.
Comedy, music, and good vibes will rule as they both light things up for a special cannabis holiday event. Redman has already announced plans to drop Muddy Waters 2, but fans should tune in at 8 p.m. EST to find out about any other surprises.