Are Rihanna and Drake Still Friends?
Rihanna and Drake appeared to be friends in the past, but the truth behind their relationship today may surprise you.
Rihanna is the diva whose groovy jams got the whole world up to dance, and Drake is the soulful rapper with a roster of celebrity friends. It was inevitable that the two should cross paths. Throughout the course of the past ten years, there has been a multitude of rumors related to Rihanna and Drake, questioning their relationship status.
Finally, a recent interview with Rihanna helped to shed some light on where things stand with Drake currently. From their first meeting to their status today, here's the complete breakdown of Drake and Rihanna's relationship.
When did Drake and Rihanna first meet?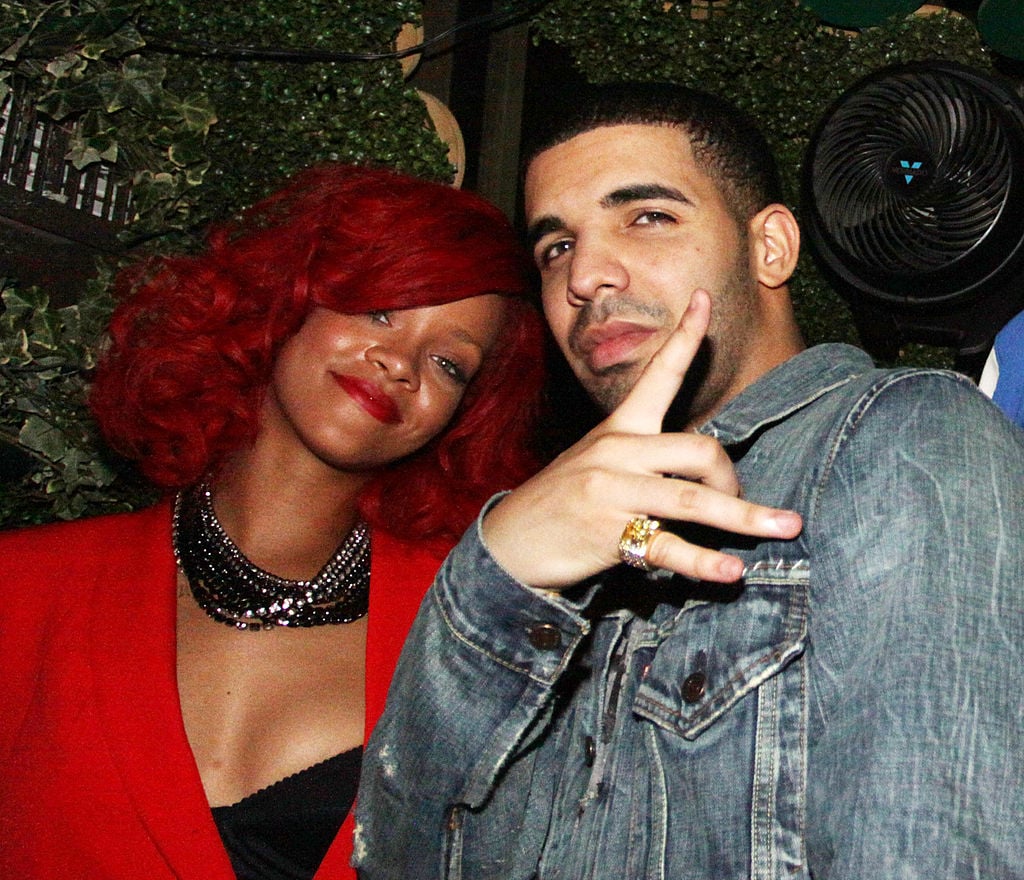 In 2009, Rihanna was still a relatively fresh face on the music scene. Her 2007 breakout album, Good Girl Gone Bad, was a huge hit, with fans all over the world blasting hits like Umbrella and Shut Up and Drive. It was in 2009 that she reportedly first became involved with rapper Drake in a New York bowling alley. Rumors that the pair were dating started making the rounds, with Rihanna stating that they were just good friends in response to a journalist's direct question. 
Romance reports kicked into overdrive in 2010, when Rihanna released her "What's My Name" music video which featured Drake as her boyfriend. They would continue to tease the idea of a relationship over the next year, even performing a racy duet together at the 2011 Grammys. Whatever their real relationship status was at this time, they continued to collaborate musically. In 2012, they appeared in another music video together, "Take Care." 
Did Drake and Rihanna have a falling out?
Sometime in 2012, Drake and Rihanna seem to have had a disagreement of some sort. Rihanna went viral after the 2012 MTV Awards when she visibly didn't clap for Drake when he won an award. In 2013, Drake seemed to indicate that he and fellow rapper Chris Brown had argued over Rihanna at some point in the past, although he declined to give specifics. He was elusive when appearing on the Ellen show, telling the host that he and Rihanna "had their moment" and that he always supports her. 
By 2016, tempers seem to cool, and the two were spotted filming a music video together. Drake was also featured in Rihanna's hit new song, "Work," and starred in the music video as well. After performing the song live together several times, it certainly seemed as though they were back together in some sense, if not officially dating.
However, later in 2016, Drake publicly professed his love for the singer when he presented her with the Michael Jackson Video Vanguard award at the MTV VMAs. He wore his heart on his sleeve when he declared that he had been in love with Rihanna since he was 22 years old. The moment went viral, but it looks like Rihanna wasn't so thrilled by the display of affection.
Are Drake and Rihanna friends today?
Whether or not Drake's adoring speech made Rihanna take pause, or something else caused the couple to pump the breaks on their on-and-off relationship, Drake and Rihanna are definitely no longer an item. In fact, in May 2018, Rihanna revealed that not only did she not appreciate Drake's lengthy speech at the 2016 MTV VMAs, but she and the rapper also are not even friends anymore. She stated that they aren't enemies, but definitely aren't friends either. "It is what it is," Rihanna said, and declined to comment further.
It is likely that fans will never truly know the extent of Rihanna and Drake's longtime relationship, but considering Drake's habit of writing autobiographical lyrics, only time will tell.