Are Rush Limbaugh and David Limbaugh Related?
Rush Limbaugh is known for his controversial views and political commentary that favors right-leaning ideals. He died on Feb. 17, 2021, due to lung cancer, and he's survived by his wife, Kathryn Adams Limbaugh. So, who else is in Rush's life? And is Rush Limbaugh's sibling political commentator David Limbaugh? Here's what we know.
Are Rush Limbaugh and David Limbaugh siblings?
Everyone knows Rush for his political affiliation and radio show. The New York Times notes Rush emerged in the '80s with his national political call-in show, which was the first of its kind. Then, once Donald Trump became president, Rush made his stance known. He supported Trump and promoted conspiracy theories about past democratic presidents such as Barack Obama.
Unfortunately for fans, Rush died on Feb. 17, 2021. His wife, Kathryn, took to his radio show to announce his death.
So, is Rush the only politically-inclined figure in his family? It seems he's not. Rush's sibling is David Limbaugh, a 68-year-old "conservative syndicated political columnist and author," according to his website. Not only that, but he's also a lawyer and the writer of seven New York Times bestselling books.
David's website also explains he lives in his hometown of Cape Girardeau, Missouri, with his wife and kids. Rush, on the other hand, lived in Palm Beach, Florida, and didn't have any children.
Does Rush Limbaugh have a higher net worth than David Limbaugh?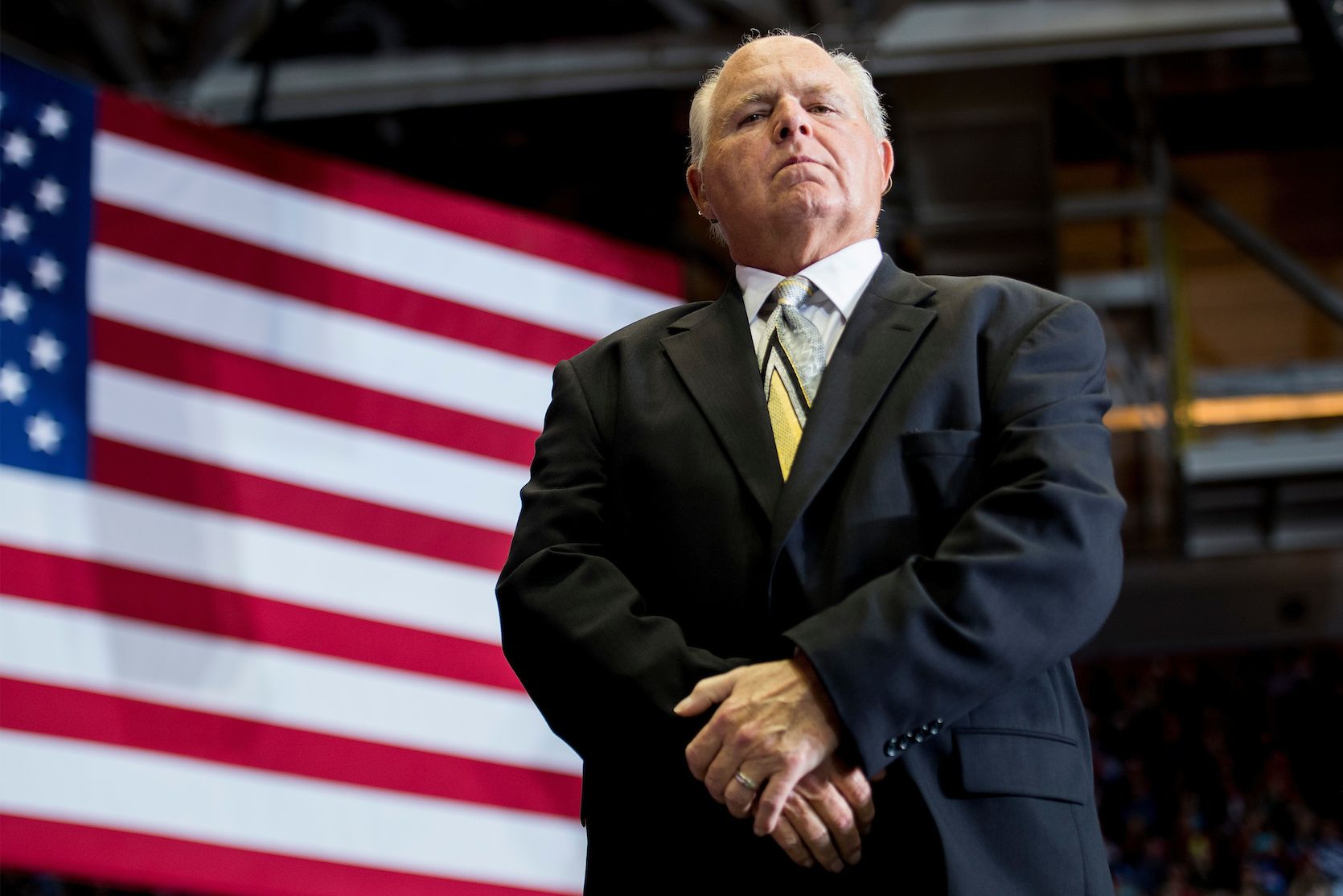 Rush is certainly a better-known name than David. But it looks like David has made quite a name for himself as well. And they both attained a lot of wealth through the years thanks to their commentary.
So, which Limbaugh sibling has the highest net worth? It's clear Rush is the winner. Back in 2020, his net worth stood around $500-$600 million. And it seems it's his radio show that truly launched him to mega-millionaire status. Back in 2008, Rush signed an eight-year contract with Clear Channel Communications for his radio show. Included in the contract was a $400 million deal. This deal also made Rush the second-highest-paid broadcaster in the industry right under Howard Stern.
As for David, his net worth stands at $10 million, Celebrity Net Worth reports. While $10 million is far less than what Rush was making, it's nothing to sneeze at. It seems his work as a lawyer and his numerous best-selling books brought in the cash over the years.
Rush Limbaugh quit Twitter, but David Limbaugh didn't
Plenty of controversial figures have Twitters, but it seems Rush didn't want to be part of the social media platform anymore. In January 2021, USA Today reported Limbaugh deleted his Twitter account. While some thought he may have been suspended by the platform for his inflammatory views and past statements, such was not the case. The infamous radio host had over 600,000 followers, and his final tweet was in December 2020.
On the contrary, David still has a Twitter — but he doesn't have the same kind of following. He has over 200,000 followers and also speaks his political mind on the platform. His most recent tweets seem to criticize President Joe Biden, as he supported Trump.
It doesn't look like David has commented on his brother's death so far, but that could change in the future.
Check out Showbiz Cheat Sheet on Facebook!