Are Sarah Michelle Gellar and Freddie Prinze Jr. Still Married?
You don't have to look to hard find that Sarah Michelle Gellar and Freddie Prinze Jr. are an adorable and amazing couple. Gellar and Prinze met when they co-starred in the 1997 cult-classic film I Know What You Did Last Summer7. When filming wrapped, they stayed in touch and eventually became best friends. They were friends for three years before romance entered their relationship.
What was Sarah Michelle Gellar and Freddie Prinze Jr.'s first date like?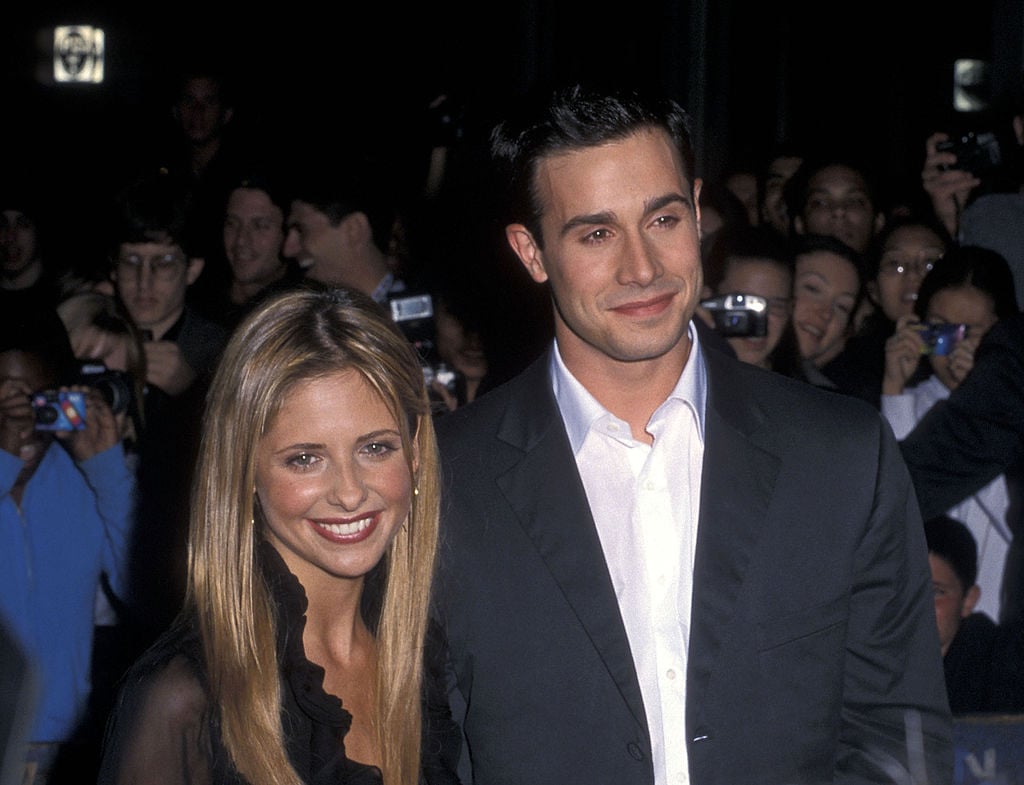 What started out as an evening out to dinner with friends turned into a date when the friends canceled. During a 2016 Facebook Live interview, Prinze said he knew Gellar was "legit" on a date when she ordered a real meal and not just a salad. According to Prinze, other Hollywood starlets he had dated never ate and, for him, that just didn't work. Prinze has always been passionate about food and cooking and knew he needed someone to share his passion with.
When did Sarah Michelle Gellar and Freddie Prinze Jr. get married?
Gellar and Prinze tied the knot in September of 2002. They decided to get married in Mexico at the El Careyes resort, which might not have been their best decision. Their planned outdoor nuptials were forced indoors when Hurricane Hernan make a visit. Additionally, the next day a 4.6 magnitude earthquake hit the area, which left the wedding guests wondering if Mother Nature was sending some kind of ominous sign. That said, Gellar and Prinze were not fazed by the crazy show put on by Mother Nature and have been happily married ever since.
Do Sarah Michelle Gellar and Freddie Prinze Jr. have any children?
Gellar and Prinze have two children: 10-year-old daughter Charlotte and 7-year-old son Rocky.
"As a parent," Gellar said in a US Magazine interview, "I am always looking for things I can do with my family where we really enjoy the experience and get to unplug and connect."
What better place do that than in the kitchen? Gellar and Prinze, who both have written cookbooks, love to cook with their children. And Gellar had family fun in mind when she, along with longtime friends Galit Laibow and Greg Fleishman, started FoodStirs. FoodStirs is a company that makes all-natural organic baking kits that help make baking a family affair.
Is Sarah Michelle Gellar involved in any new projects?
Gellar recently partnered with Colgate Optic White to promote oral health. She is using this opportunity to create more family togetherness by brushing her teeth with her children. Gellar told US Magazine: "Everything that you do [together] is what makes that lasting reminder in your children."
Gellar is also busy with two new film projects. One is a new television show titled Other People's Houses, which revolves around nine people living in an affluent area of L.A. and all the drama surrounding neighbors, friends, parents, and partners. The show is based on the book with the same title written by Abbi Waxman.
The other project will be a limited series based on the debut novel by Alice Feeney Sometimes I Lie. Gellar will be an executive producer and also star in the series. She will play Amber Reynolds: A woman who wakes in the hospital after an accident unable to speak or move. Those around her don't realize she can hear, and this leads her to become suspicious that her husband had something to do with her condition. Gellar is working with Warner Brothers TV and Ellen DeGeneres' A Very Good Productions, which are developing the project.
Will Sarah Michelle Gellar and Freddie Prinze Jr. be in any new shows together?
While their children are young, Gellar says that she and Prinze will not work together. Their priority is to have one of them always at home with the kids. That is not to say that it won't ever happen, just not anytime soon. However, this couple has been busy over the years. One just needs to check out Gellar's IMDb info to see that she is (as Prinze said) legit. And Prinze is no slouch either.